'Batwoman': The CW Show Announces How It Will Replace Ruby Rose
Last month, Batwoman star Ruby Rose announced that she was leaving the show after one season on The CW product. The network has now announced that, rather than recasting Kate Kane, they will instead have a new character wear the cape and lead Season 2.
The CW confirmed to TVLine that they would "create a brand new character" to replace Kane in the show. A now-deleted Reddit post featured a reported leaked casting call that might give fans of the DC Comics show their first look at the new Batwoman lead.
Per Decider, this character is currently called "Ryan Wilder" and is described as: "Likable, messy, a little goofy and untamed." The description adds: "With no one in her life to keep her on track, Ryan spent years as a drug-runner, dodging the GCPD [Gotham City Police Department] and masking her pain with bad habits. A girl who would steal milk for an alley cat could also kill you with her bare hands, Ryan is the most dangerous type of fighter: highly skilled and wildly undisciplined. An out lesbian. Athletic. Raw. Passionate. Fallible. And very much not your stereotypical All-American hero."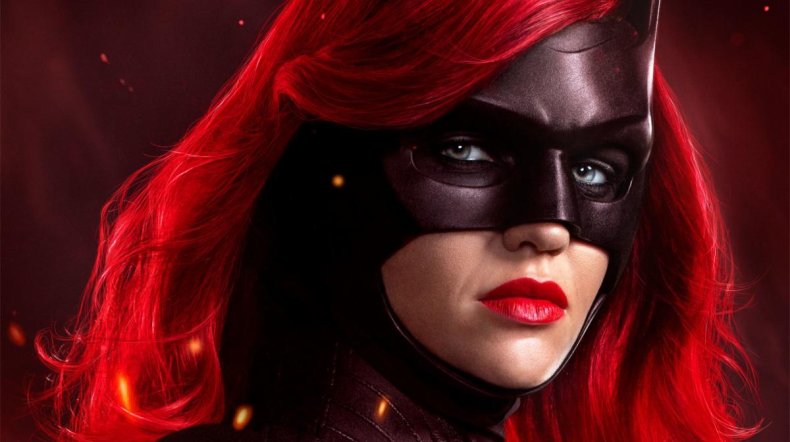 The makers of the show had previously pledged that they would hire an LGBTQ+ actor, and this reported casting call says: "performers who identify as LGBTQ are encouraged to submit."
In May, Rose wrote in a statement: "I have made the very difficult decision to not return to Batwoman next season. This was not a decision I made lightly as I have the utmost respect for the cast, crew and everyone involved with the show in both Vancouver and in Los Angeles."
She then followed this up with an Instagram post that read in part: "It wasn't an easy decision but those who know, know. I didn't want to not acknowledge everyone involved and how big this was for TV and for our community. I have stayed silent because that's my choice for now but know I adore you all. I'm sure next season will be amazing also."
The possible introduction of Wilder would be a major departure from the DC world, as the character would be a new one that has not previously appeared in the comics.
The CW has some time to recast the role, as Batwoman Season 2 is not scheduled to air until January 2021, with the network postponing most of its 2020-21 TV seasons until early next year.
The network may have been planning to replace Kane rather than recast her since Rose announced she was leaving, as the official Batwoman Season 2 synopsis does not mention Kane and talks of the season "kick[ing] off with a major game-changer that will alter Gotham and The Bat Team forever."
Notably, this synopsis was released on May 15, five days before Rose announced she was leaving. This suggests that The CW was already prepared for the Orange is the New Black actor to go before she announced her departure.
The full synopsis of Batwoman Season 2 reads: "Season 2 kicks off with a major game-changer that will alter Gotham and The Bat Team forever. As the dust settles, Batwoman has everything working against her – including the recently escaped rogues' gallery of villains – and everyone will come to see her in a whole new light. Alice (Rachel Skarsten) meets her match when she becomes entangled with a dangerous foe from her past who knows exactly how to prey on her vulnerabilities. As Luke (Camrus Johnson) and Mary (Nicole Kang) find their footing as sidekicks, a romance will shake up their dynamic. Meanwhile, Sophie (Megan Tandy) and Julia's (guest star Christina Wolfe) budding relationship will face its first real test and make Sophie question everything she thought she knew to be true."
Newsweek has reached out to The CW about the reported casting call and will update this article when we get a response.
Batwoman Season 2 is coming in January 2021 to The CW.