New Batwoman Javicia Leslie Shares First Images of Her New Costume and Fans Are Loving It
Javicia Leslie, the actress who will assume the role of Batwoman in season two of the CW show, surprised her social media followers on Tuesday by unexpectedly posting a couple official images of her new costume. Fans wasted no time in reacting with mostly positive—if not downright euphoric—comments.
The suit's redesign is also meant as something as a reboot for the entire show, as Javicia Leslie assumes a new character, Ryan Wilder. She replaces Ruby Rose, who played Kate Kane's Batwoman in season one, but left under conflicting circumstances. Rose reported surgery for a back injury suffered on-set prompted her decision, while some pointed to rumors of backstage conflict with various crew members for her exit.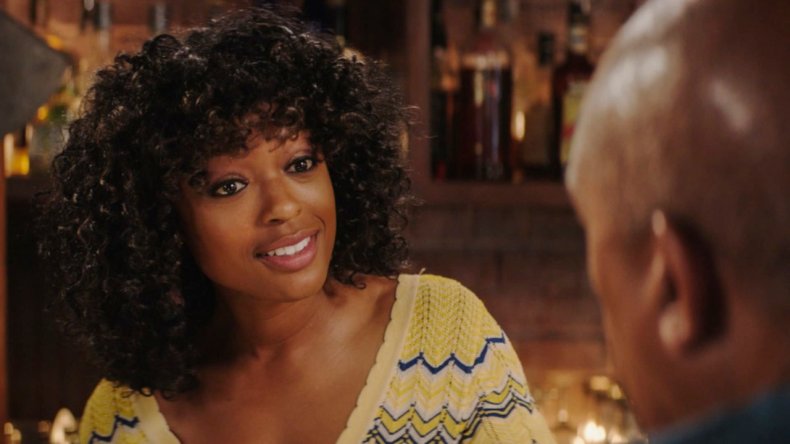 For the record, no matter the reason for her departure, Rose has been nothing but publicly supportive of Leslie. In an interview with Entertainment Weekly this summer, she stated, "I was so proud and so happy when I was told who would be replacing me. I'm just really stoked, and I'm definitely going to watch the next season as well and see how it all comes together."
Season 2, with Leslie as Wilder and her alter ego Batwoman, is set to premiere on the CW in January of 2021. An early report states the outfit won't make its debut until the third episode, so the images released yesterday will have to hold fans over. For the record, Leslie is the first Black woman to portray a live-action version of Batwoman on TV or film.
"I love the fact that Ryan is becoming her own Batwoman—it's her style, her swag, and her moment," Leslie said in a statement in regards to the new costume. "I felt it was important that viewers could tell by the silhouette that Batwoman was a Black girl. With the form-fitting suit and beautiful Afro, we definitely nailed it!"
Like Rose's costume, the new version is colored black and red, but there are large overall differences, especially the hair. Unlike the straight red hair sported by Rose, Leslie will wear curly hair with red streaks. Red gauntlets and a new belt with the bat logo have also been added, and the laser-etched suit contains other design changes.
Here is Leslie's original post sharing the pics:
Fans quickly showed their love, like this one:
And another positive reaction:
Chris Brogan, of the business TV program The Backpack Show, also enjoyed the glimpse of Ryan Wilder's new outfit:
Batman, through his official DC Twitter page, also proudly introduced his fellow crime fighter:
Camrus Johnson, who portrays Luke Fox on the show, gave his thumb's up to his future co-star:
The show's creator and executive producer Caroline Dries said in a press release that the new look is meant to show the importance of the superhero as a symbol to Gotham City. Here is her tweet introducing the latest take on her creation for CW, adding: "Save us, please."
HBO Max, which has been streaming many of CW's live-action shows, also showed its approval.
Warner Bros. TV, which partners with CW on the show, tweeted that the new Batwoman is the "hero Gotham and the world need (sic)."
Media outlets also expressed approval, including this show of love from Entertainment Tonight's Twitter page:
Other reactions included casually sweet messages, like one Instagram user who simply wrote she couldn't wait to dress up like Javicia Leslie's Batwoman for Halloween next year.