'Batwoman': Why Did Ruby Rose Leave The CW Show?
Ruby Rose has announced she has left Batwoman, with the role of Kate Kane due to be recast before the character returns to The CW for Season 2 in January 2021. The actress and the makers of the DC Comics show have released statements that give fans some insight into why the Orange is the New Black actor left the show and what kind of actor they are looking for to replace her.
Why did Ruby Rose leave Batwoman?
Rose's statement did not give much information as to her reason for leaving, but there are a number of behind-the-scenes factors that likely influenced her decision.
She wrote in a statement: "I have made the very difficult decision to not return to Batwoman next season. This was not a decision I made lightly as I have the utmost respect for the cast, crew and everyone involved with the show in both Vancouver and in Los Angeles.
"I am beyond appreciative to [executive producers] Greg Berlanti, Sarah Schechter and Caroline Dries for not only giving me this incredible opportunity, but for welcoming me into the DC universe they have so beautifully created. Thank you [Warner Bros. boss] Peter Roth and [CW president] Mark Pedowitz and the teams at Warner Bros. and The CW who put so much into the show and always believed in me. Thank you to everyone who made season one a success – I am truly grateful."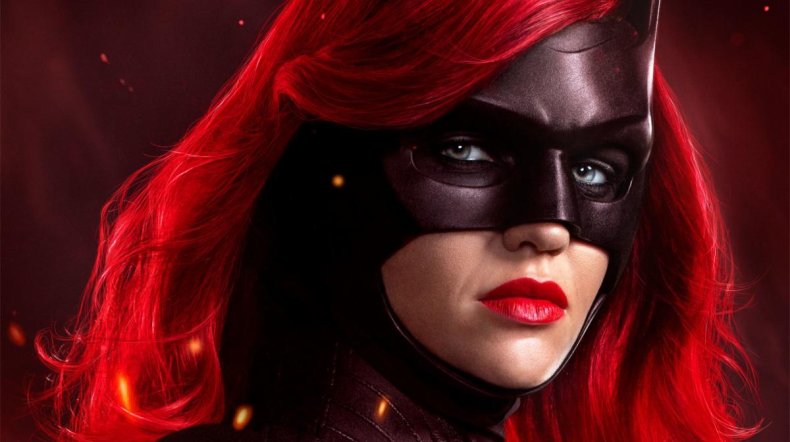 Rose hit headlines when she was cast in the role due to backlash she received. In August 2018, the actor quit Twitter after receiving negative comments. In a Twitter post before she quit the platform, she wrote: "Where on earth did 'Ruby is not a lesbian therefore she can't be batwoman' come from — has to be the funniest most ridiculous thing I've ever read. I came out at 12? And have for the past 5 years had to deal with 'she's too gay' how do y'all flip it like that?"
She later told Adweek: "I can't have that kind of noise; it doesn't do anything for me as an actor going in. I just care about how I feel when I go to work. If I'm happy, I know I can do it justice and I believe in the project, then I don't think there's anyone that could convince me I don't deserve to be there."
Filming the first season on Batwoman also left Rose with some injuries that may have influenced her decision to go. In September 2019, the actor had to have emergency surgery following a stunt. She wrote on Instagram: "To everyone asking about my new Pez dispenser scar on my neck... A couple of months ago I was told I needed an emergency surgery or I was risking becoming paralyzed. I had herniated two discs doing stunts, and they were close to severing my spinal chord. I was in chronic pain and yet couldn't feel my arms."
Batwoman producers Berlanti Productions and Warner Bros. Television also released their own statement, which confirmed that they would be looking for an LGBTQ+ actor to replace Rose in the role of perhaps the most famous lesbian superhero.
They wrote: "[We] thank Ruby for her contributions to the success of our first season and wish her all the best," the two companies said. "The studio and network are firmly committed to Batwoman's second season and long-term future, and we—along with the show's talented creative team—look forward to sharing its new direction, including the casting of a new lead actress and member of the LGBTQ community, in the coming months."
Batwoman Season 2 airs in January 2021 on The CW.