Brawl Erupts Between McDonald's Employees and Customer After Soda Disagreement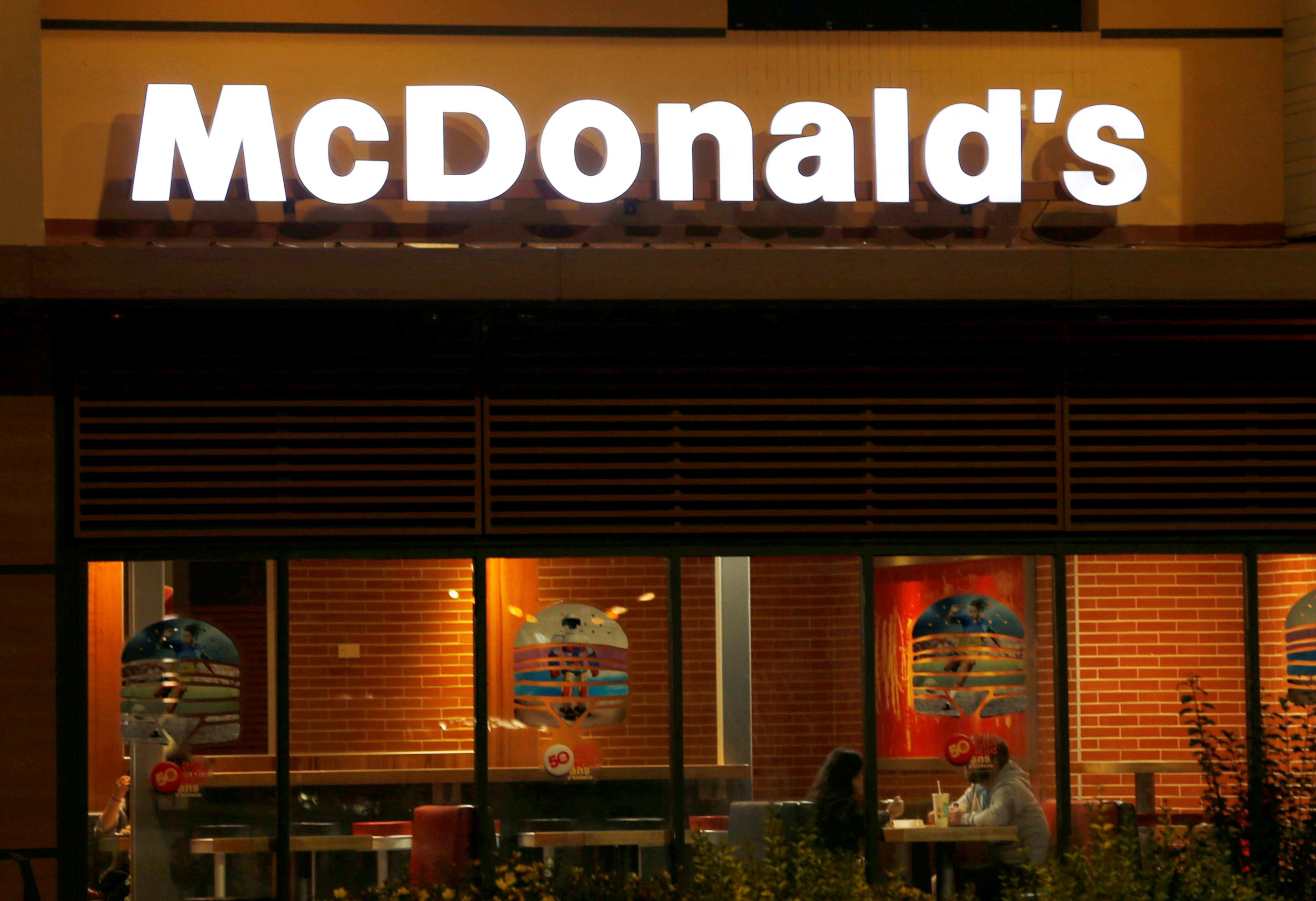 Two McDonald's employees physically fought a customer on Wednesday night after she allegedly tried to fill a free water cup with soda—which customers must pay for—from the soda machine.
Marie Dayag shared a video of the incident on Facebook and explained that she was at McDonald's when the customer, dressed in grey shorts and a black shirt, asked for a water cup. When she began filling it with soda, the restaurant's supervisor allegedly shut the machine down.
Dayag's video begins while the argument is already in progress, and shows the customer throwing what appears to be a milkshake at the employee, who is dressed in a white shirt and black pants.
The employee approached the customer, clearly irate, and began punching her. Seconds later, the employee hurled the woman face-forward into a table. Another employee, dressed in a blue shirt, intervened and grabbed the customer.
A man in a dark blue shirt also got up and attempted to intervene between the customer and the employee. Then, as one employee walked the woman away, apparently attempting to defuse the situation, the woman elbowed her in the face. The employee then retaliated by slapping and punching the woman, and grabbing her by the hair.
Later, the employee in the white shirt grabbed the customer by the hair and threw her backwards into a table. "My momma ain't dead, you respect my momma," the employee shouted.
The customer then picked up a chair, as if to throw it at the employee in the white shirt. The employee grabbed the chair from her and the video ends with someone saying, "Don't try me."
It's unclear which McDonald's the altercation occurred in. But according to Dayag's Facebook page, she lives in Las Vegas.
"We do not condone the behavior depicted in this video and are currently investigating," Brent Bohn, McDonald's owner and operator, told Newsweek in a statement.
The video had been viewed over 180,000 times and shared over 5,000 times by Thursday at 3:00 p.m. ET, only 12 hours after it was posted.
This article has been updated to include response from McDonald's.