Piedmont, California, Earthquake: Magnitude 3.4 Bay Area Quake Reported Along Hayward Fault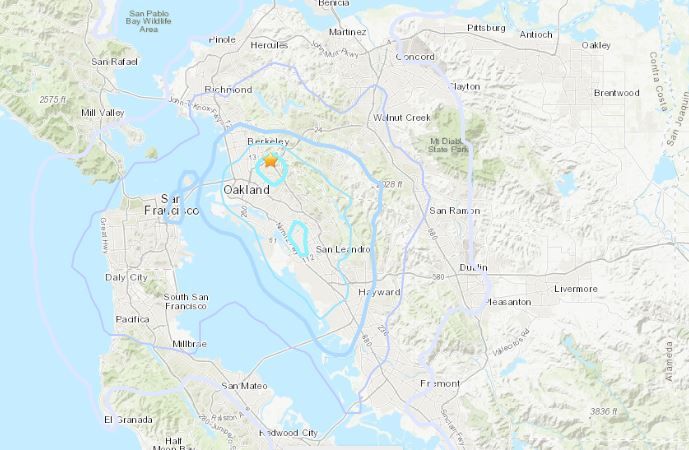 Some California residents awoke with a jolt on Wednesday morning after an earthquake struck along the Hayward Fault in the northern part of the state.
Around 4:42 a.m. PST, a magnitude 3.4 earthquake struck along the Hayward Fault in Piedmont, California, according to the United States Geological Survey (USGS.) The tremblor was 11.7 kilometers deep, equivalent to slightly over seven miles. Two nearby aftershocks, recorded as 2.0 and 1.9 quakes, struck only a few minutes after the main earthquake.
The earthquake occurred just outside Oakland and at a magnitude 3.4, it is considered one of the milder quakes. It's likely people that were on the upper floors of a building felt the ground tremble most, but it's unlikely that any significant damage was caused during the shake.
Several people posted on Twitter that they were woken up by the shake and some asked the general public on social media to confirm that it was an earthquake because of how minor it was.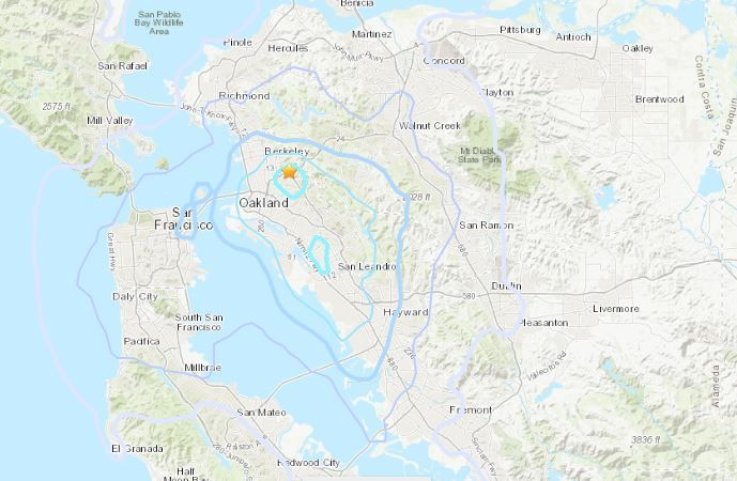 After the earthquake hit, the Bay Area Rapid Transit (BART), which operates elevated trains and subway systems in the area, reported delays. BART posted on Twitter that there initially was a 10-minute delay in the entire system because tracks needed to be inspected. About an hour later, that delay was increased to 20 minutes, however, it most recently returned to only being a 10-minute delay.
The quake, which KGO reported occurred on the Hayward Fault, originally had a magnitude of 3.7 but was later downgraded to 3.4. The fault runs along the foot of the East Bay hills, near Berkley, California, in the north down to San Jose, California, in the south.
On October 21, 1868, an earthquake along the Hayward Fault destroyed downtown Hayward, California, and killed five people, according to the University of California at Berkley Seismology Lab. The tremblor registered with a magnitude of 6.8 and injured an additional 30 people.
Scientists discovered that a major earthquake occurs along the Hayward Fault on average every 140 years. Since the last major earthquake was in 1868, the seismology lab said it's likely that a significant earthquake will occur along the northern California fault line within the next 30 years.
The West Coast wasn't the only part of the United States to have a tremblor on Tuesday morning. Some 3,000 miles away, a magnitude 4.7 earthquake hit off the coast of Ocean City, Maryland. Although a firefighter in Ocean City told the Baltimore Sun that he didn't feel any shaking or receive any calls, the USGS received dozens of reports from people claiming that they felt it.
Piedmont, California, Earthquake: Magnitude 3.4 Bay Area Quake Reported Along Hayward Fault | U.S.