Bay Area Housing Prices Are So High, This Burnt House is Selling For $800,000
San Francisco Bay Area housing prices are so extreme, even a torched single-family home is selling for $800,000.
The fire-gutted house is located in the affluent Willow Glen community in San Jose. Pictures of the home appear to show a charred roof partially separated from the remaining structure, while exposed paneling and particle boards cover the fixer-upper's facade.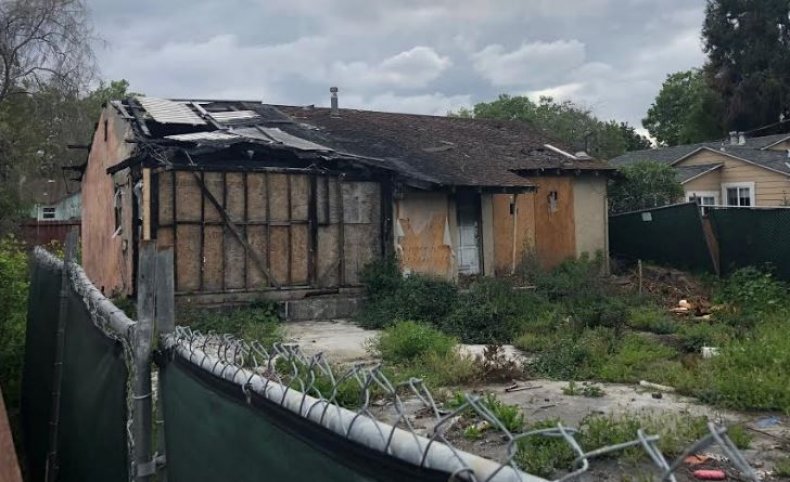 The property's appeal doesn't lie in the architecture, but in its proximity to the tech industry, the real estate agent representing the property told Newsweek. It's about one hour out from Facebook headquarters, and the YouTube and Google campuses are also nearby. Real estate listings accessed on Wednesday, many of which boast about proximity to the bustling tech hub, showed homes in the same neighborhood selling for twice as much.
To many, however, the Willow Glen house and others like it are emblems of the region's housing crisis, not successful startups. A web of factors—including incoming tech companies, overeager speculators, landlords and local governments—have sent housing prices skyrocketing. Thousands of low-income, working families from the region were displaced within the last decade. That, in turn, has contributed to a homeless crisis so dire that several cities in Northern California have declared a State of Emergency.
Within two years, San Jose's homeless population jumped 13 percent, ballooning to more than 4,300 people. In San Francisco, more than 7,499 people reported being homeless, a decrease of .05 percent from 2016.
Michael Rawson, director of the Public Interest Law Project based in the Bay Area, told Newsweek that the Willow Glen house is "symptomatic of the whole problem in the Bay Area."
"We need to look at it like we're looking at climate change," Rawson said. "We're at a tipping point. We need to recognize that things are way out of control, or we're going to lose—or maybe we've already lost and will continue to lose—an entire generation of people. "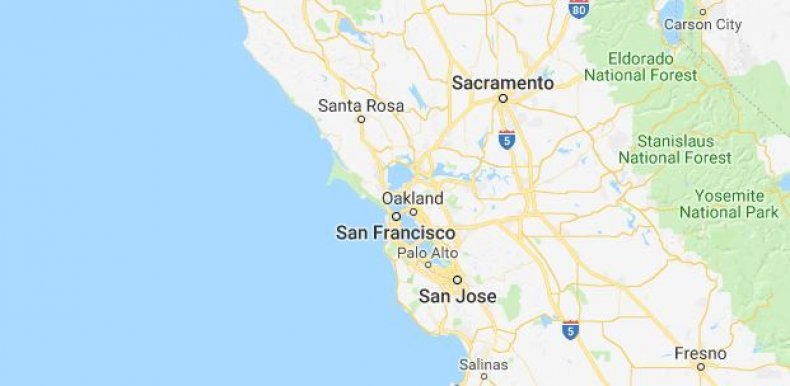 He continued, "The way the economy in the Bay Area is right now, it's like the demand is on steroids. It drives the land prices through the roof."
The housing bubble doesn't show signs of bursting anytime soon, according to industry forecasters. Real-estate firm Zillow reported earlier this month that San Francisco and San Jose are poised to be among the most expensive markets in the country throughout 2018. The median home value in San Jose is $1,1128,300, besting San Francisco's average $893,000 price tag. To live comfortably in either market, a renter or prospective home buyer would need to be pulling in at least $170,000 per year, HSH.com wrote.
Scores of coalitions and community groups have sprung up in an effort to ease the displacement and gentrification swallowing up swaths of Oakland, Palo Alto and San Francisco. Among the oldest in the state is SPUR, the San Francisco Bay Area Planning and Urban Research Association, which was founded more than a century ago. Sticker shock is long gone for those familiar with Bay Area housing, Teresa Alvarado, the San Jose director for the group, told Newsweek.
"It doesn't surprise me at all. Affordability has become so out of reach for so many who are trying to survive and make it here," Alvarado said. "People are now forced to now live in trailers or in tents,cars, RVs, vans. Anything that they can use for shelter."
There aren't any quick fixes to help with the state's homelessness and affordability issues, Alvarado said.
"We have to identify not only solutions for people who don't have housing, but also dramatically increase the housing supply," she said, noting community opposition to building projects. "We also need more involvement in housing issues."
"Especially," she stressed, "from the companies that come here."