Bayern vs Hoffenheim: Julian Nagelsmann's Early Munich Audition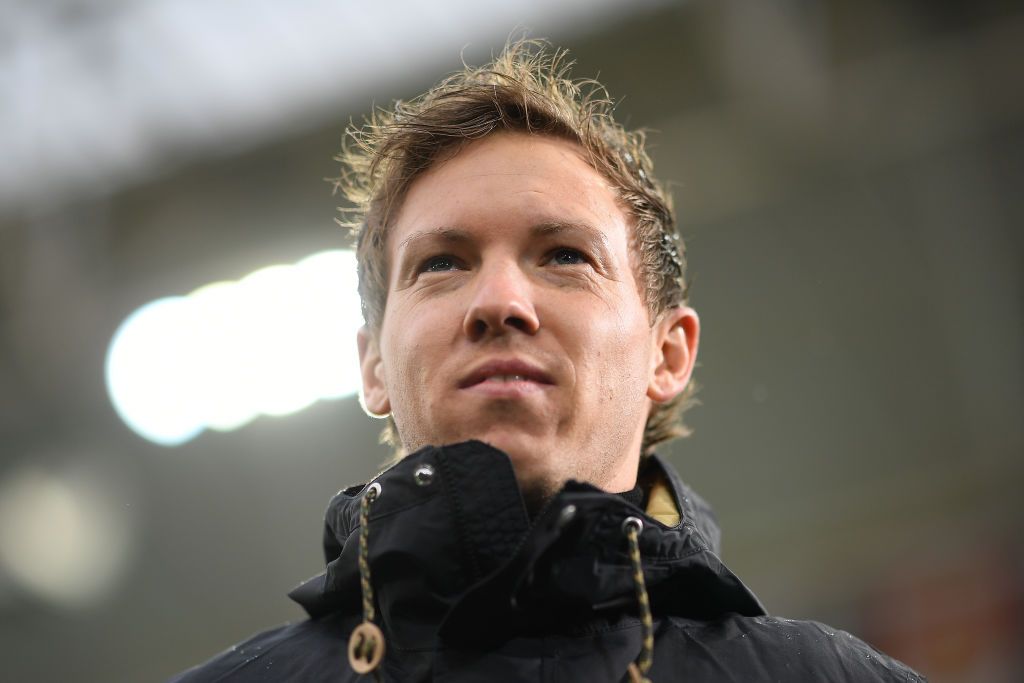 In the high-pressure environment of elite European football, the chances of hiring a coach who has never played the game at a professional level, and has no experience as a manager, would be close to nil. But that was exactly what Hoffenheim opted to do in October 2015.
After sacking Markus Gisdol, Hoffenheim announced that former Stuttgart boss Huub Stevens would oversee the team temporarily and then Julian Nagelsmann would take charge on a three-year contract.
Nagelsmann had been working as coach of the Under-19s team for a year, having graduated in Sport Science. Not only did Hoffenheim ignore the constant demand for experience, they also refused to be swayed by his age. At 28, Nagelsmann was the youngest coach the Bundesliga had ever seen.
"This is a courageous step," Hoffenheim's director Alexander Rosen said at the time, "but we see in Nagelsmann such a huge coaching talent that we want to give him a chance." And the young coach has done exactly that.
His impact on the team was immediate. When Nagelsmann took the reins, Hoffenheim were 17th in the Bundesliga and seven points from safety. They won seven of the final 14 games to stay up and he then led them to fourth place last season, just two points off Borussia Dortmund.
On Saturday (January 27), Nagelsmann takes Hoffenheim to the Allianz Arena, where many people expect him to end up next season. After sacking Carlo Ancelotti in September, Bayern Munich appointed 72-year-old Jupp Heynckes as head coach until the end of the season, his fourth stint at the club.
Forty-two years older than Nagelsmann, Heynckes had retired from his playing career and won the Bundesliga twice with Bayern before the Hoffenheim coach had seen his fifth birthday. But having turned to experience post-Ancelotti, Bayern now look to youth. While it has been hard for Nagelsmann to forget his age, it is not something he considers an issue.
In an interview with The Times in February 2017, Nagelsmann said he always expected to get a job in the Bundesliga before he turned 35. "That the chance came so early obviously took me by surprise, but I never had the fear that I was too young. I felt ready for it," he said. "The only small misgiving that I had was, 'I hope we can turn the corner.' But it had nothing to do with my age, and everything to do with the situation that we found ourselves in."
Five of the players in Hoffenheim's dressing room were older than Nagelsmann and, should he take over at Munich in the summer, seven of the current Bayern squad would be, too. But they would, presumably, have been impressed by the work of Nagelsmann, for they have seen it up close.
Ever since Nagelsmann took over at Hoffenheim, Bayern has been unable to beat them; in fact, Bayern has scored just once in three games, losing the last two games. Their superiority in the Bundesliga is undeniable, given the 16-point gap they currently enjoy at the top of the table, but Nagelsmann is overachieving and showing why Hoffenheim took the risk.
The expectation that Bayern will move for Nagelsmann is due to history. In the summer of 2008, Bayern appointed Jurgen Klinsmann as their head coach and he lasted for just a year, while rivals Borussia Dortmund brought in Jurgen Klopp from Mainz, something they are said to still regret. Bayern don't want to make the same mistake again.
So Nagelsmann will walk out of the tunnel at the Allianz Arena on Saturday used to competing at this level. And it may be a stadium that will grow increasingly familiar to him over the coming years.