Baylor University Enacts Strict COVID Testing Rules as First Student Dies of Virus
Baylor University, a private college located in Texas, enacted a set of stringent COVID-19 testing requirements on Tuesday. Meanwhile, a Baylor grad student died on Sunday as a result of COVID-19.
Medical resources in Texas have been stretched thin by a recent wave of COVID-19 cases. On Thursday, the Texas Department of State Health Services (DSHS) reported 1,917,513 confirmed cases of COVID-19 with 33,285 fatalities attributable to the virus. The prevalence of coronavirus on Baylor's campus during the fall 2020 semester caused many activities to be canceled.
On Monday, Baylor began requiring all of its students to be tested for COVID-19 on a weekly basis.
"By stepping up and complying with our weekly COVID-19 tests, said Baylor University President Linda A. Livingstone, Ph.D. in a Wednesday video aimed toward students, "you will give our leadership team a very accurate picture of the prevalence of infections on our campus."
Students who miss two tests will be prohibited from attending university activities such as sporting events and access to the student center. If three tests are missed, students will be prohibited from accessing Baylor's Wi-Fi for the rest of the semester. According to Baylor's website, students that miss 4 weekly tests could face disciplinary action "up to and including suspension."
Testing results at Baylor could be available within 24 hours, thanks to a multi-million dollar lab opened on at Baylor Research and Innovation Collaborative center in collaboration with My Labs Direct. The facility can process as many as 8,000 tests per day.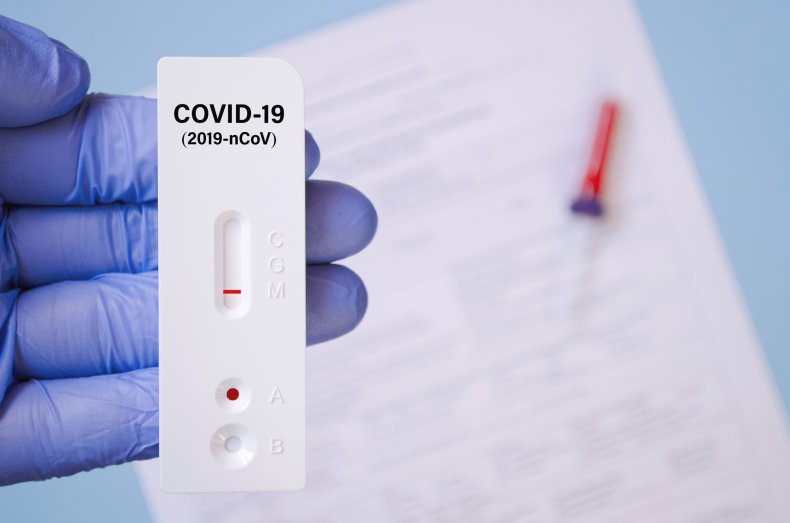 Cases of COVID-19 first appeared on Baylor's campus in September 2020 after students arrived at the beginning of the fall semester. Confirmed cases on two floors of the Martin Hall dormitory caused school officials to require over 100 students to shelter in place and not leave their floors for approximately one week.
Baylor's homecoming football game against Oklahoma State in October 2020 was postponed due to coronavirus concerns, although some homecoming events still took place either virtually or in "various locations."
Baylor lost the first member of its student body to coronavirus on Sunday with the death of 21-year-old graduate student Alicia Martinez. Martinez had been studying social work at the time of her death.
"Alicia was one of Baylor's bright lights, glorifying God through her dedication to helping others through the social work profession," wrote Livingstone in an email to Baylor students on Sunday.
According to the Baylor Lariat, how Martinez contracted the virus is currently unknown.
In a statement sent to Newsweek on Friday, Baylor University clarified that the weekly testing and the death of Martinez were not connected.
According to Baylor University Assistant Vice President of Media and Public Relations Lori W. Fogleman, "Baylor announced in December that we planned enhanced testing protocols for the spring and, on Jan. 7 – 10 days PRIOR to the student's death – we announced that we would begin weekly testing of all students, faculty and staff in the spring semester. We also required a negative test of all students, faculty and staff before the spring semester began on Jan. 19, just as we did before the fall semester."
On a statewide basis, COVID-19 is taking a toll on Texas medical services. In a Wednesday tweet, the Texas DSHS said fatalities were still on the rise and that hospitals "can't take much more."
"In the last 7 days #Texas averaged: 17,360 new cases a day," the Texas DSHS continued, adding that there were "13,903 current hospitalizations" and "317 new fatalities reported a day."
Although Texas has received over 1 million doses of the COVID-19 vaccine, Governor Greg Abbott told reporters on Tuesday there was "an inadequate supply of vaccinations, and that supply of vaccinations comes only from the federal government."
Updated 01/22/2021 4:23 p.m. EST: This story has been updated with clarifying information from Baylor University.