Baylor: Ex-Student Alleges Gang Rape By Football Players, Sues School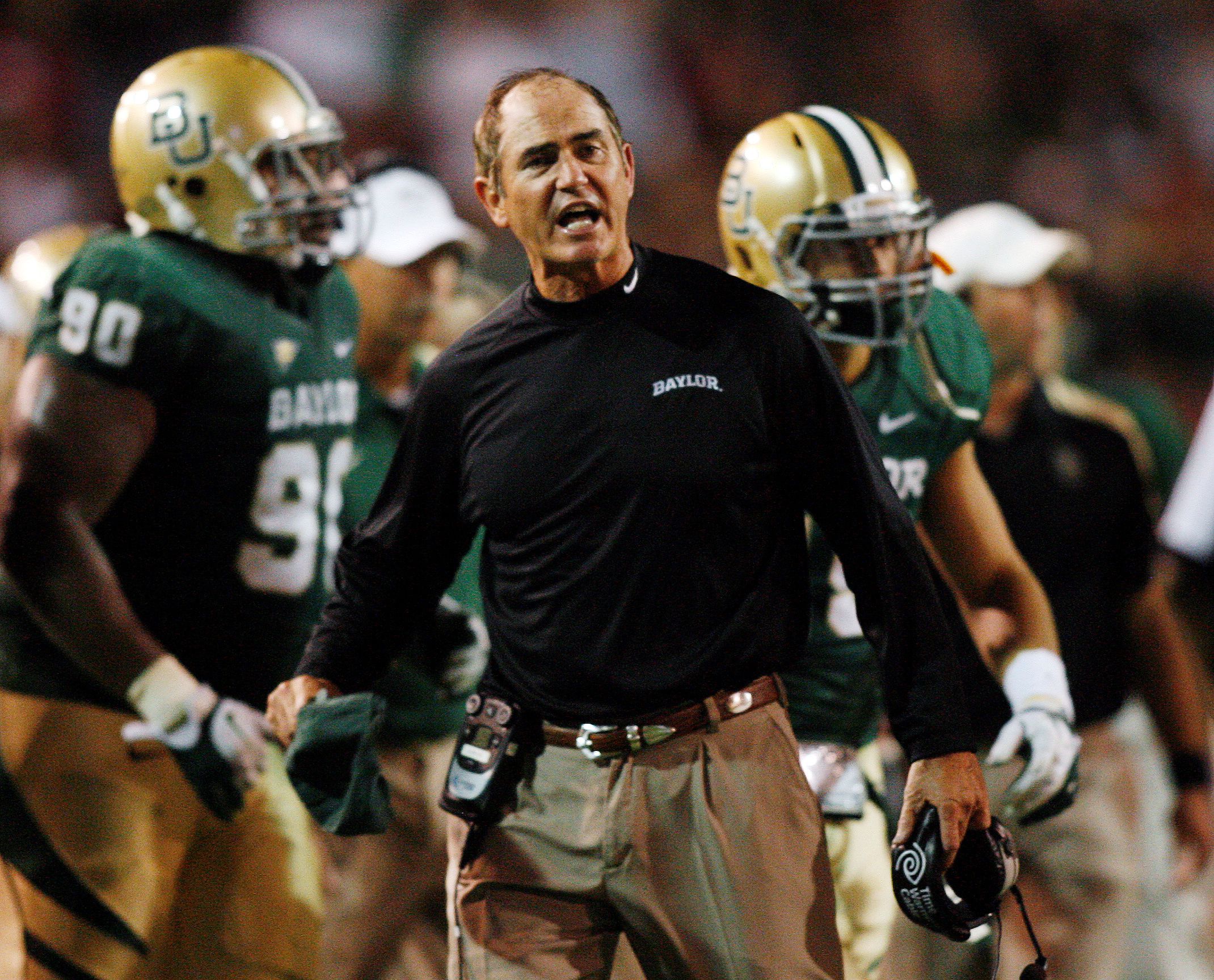 A former Baylor University student has sued the college with allegations that she was drugged and gang raped by football players while the school turned a blind eye to sexual assaults by athletes on campus.
The lawsuit filed on Tuesday in a U.S. district court in the central Texas city of Waco is the latest in a series of lawsuits, allegations and convictions for sexual assaults over the past few years at the university, the world's largest Baptist college.
The U.S. Department of Education is investigating Baylor's response to the sexual violence.
A former volleyball player identified as Jane Doe said she was raped in 2012 by four to eight players, and the university initially tried to sweep the crime under the rug to protect a winning football team.
"This case arises from Baylor's deliberately indifferent response to multiple events of student-on-student sexual assault and subsequent sex-based harassment," the lawsuit said.
Baylor said it has been in conversation for months with the woman's legal counsel, trying to reach an amicable resolution.
"As this case proceeds, Baylor maintains its ability to present facts—as available to the University—in response to the allegations contained in the legal filing," the college said in a statement.
The lawsuit said Baylor created an environment that advanced sexual violence toward women by its football players and that was initiated by the football program's use of sex to attract recruits.
"Central to their recruiting efforts, Baylor football coaching staff implemented a 'Show em a good time' policy which permitted members of the Baylor football team to engage in unrestricted behavior with no consequences," the lawsuit said.
In the lawsuit, the woman said after she was raped, she was subject to verbal abuse and public humiliation by football players. Her mother told an assistant football coach of the gang rape and never heard from the coach again, the lawsuit said.
Baylor said it has instituted major changes to eliminate "all forms of sexual and gender-based harassment and discrimination."
The sexual assault scandals cost football coach Art Briles his job last year and forced out the university president and chancellor, Kenneth Starr, who rose to prominence in the 1990s for his investigation of sex scandals surrounding then-President Bill Clinton.