BBC Announces It Will Censor 'Fairytale of New York', Outraging Pogues Fans
More than thirty years after its original release, The Pogues' classic "Fairytale of New York" continues to create controversy. This is in spite of--or perhaps due to--it being the most played Christmas song in the UK and consistently topping polls by radio stations, newspapers, and magazines where people cite it as their favorite holiday song. Nevertheless, the BBC decided this year that it will be playing a censored version of the track on its national BBC Radio 1 station this season.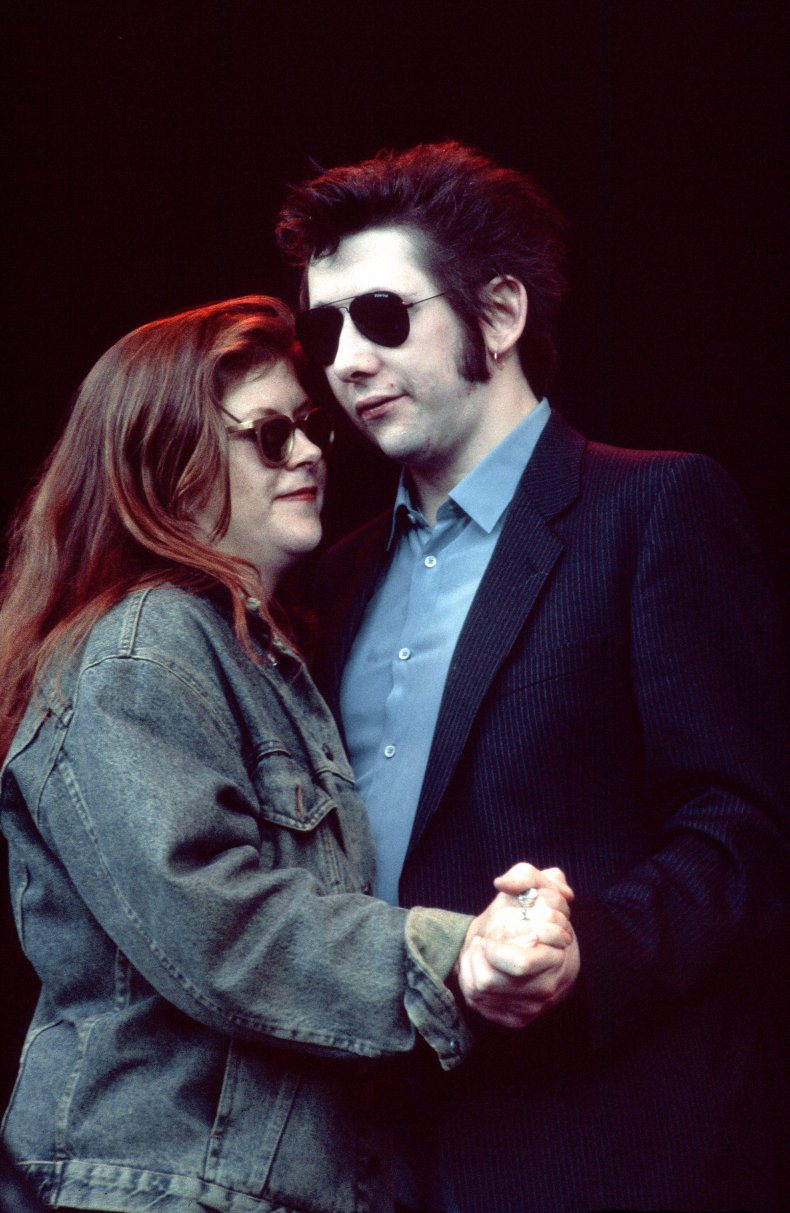 The company is looking to avoid upsetting listeners with the song's lyrics, which contain the words "f****t" (the derogatory term for homosexuals; though also Irish slang for a lazy person) and "s**t" (a slur which implies promiscuity).
BBC executives decided to use an alternate version where "haggard" is substituted for "f****t." This version is from a live performance on Top of the Pops in January 1992 when the guest co-singer of the song, Kirsty MacColl, changed the words. The legendary (and notoriously debauched) frontman of The Pogues, Shane MacGowan, who co-wrote the hit, still sang the word "s**t" during that performance, but it will be muted for BBC 1's airings.
In a statement, the BBC said: "We know the song is considered a Christmas classic and we will continue to play it this year, with our radio stations choosing the version of the song most relevant for their audience."
The BBC will reportedly allow all its local stations to choose whichever version of the track works best for their audience. However, the national Radio 1, which draws in younger listeners, will play the less offensive performance. Radio 2 will still play the original song with the derogatory lyrics, while the digital Radio 6 Music will alternate between both versions.
Given that the 1987 track has long been popular in the UK, and increasingly so in America over the years, these UK radio hosts, Julia Hartley-Brewer and Mike Graham of talkRADIO, had the reaction that pretty much sums up how most people felt when they heard the news--or at least the ones who expressed their opinions on Twitter.
This media editor from the Guardian imagined how the executive made their programming decision.
You can imagine where the Irish Times stands on the BBC censoring the words of one of its favorite sons, Shane MacGowan. (Though MacGowan was technically born in Kent county in South East England, his parents were Irish, and he's split his life between the two countries.)
This writer was one of many using #DefundTheBBC when posting about the issue.
This Twitter account already existed for the very task of trying to get people behind defunding the media conglomerate. It likely received many more followers today.
As this user wrote, the calls for censoring the song have become something of an annual tradition. In fact, BBC Radio 1 once tried using the alternated "haggard" version once before, in 2007, though later relenting after an outcry from fans and an angry statement from MacColl's mother. (Kirsty died in a tragic speed boat accident in 2000 at the age of 41--exactly one week before Christmas.)
This writer claimed it is senseless to censor a song so old and already so well-known.
As Scottish comedian Frankie Boyle noted, Shane MacGowan wrote many other classic songs. In Boyle's mind, while "Fairytale of New York" shouldn't be censored, it's weird to think of them just for their Christmas hit.
Addressing the controversy in 2018, MacGowan released a statement that read: "The word [f****t] was used by the character because it fitted with the way she would speak and with her character. She is not supposed to be a nice person, or even a wholesome person. She is a woman of a certain generation at a certain time in history, and she is down on her luck and desperate. Her dialogue is as accurate as I could make it, but she is not intended to offend. She is just supposed to be an authentic character and not all characters in songs and stories are angels or even decent and respectable. Sometimes characters in songs and stories have to be evil or nasty in order to tell the story effectively."