BBC Considers Cutting Anthems From Annual Music Program Because of Perceived Ties to Colonialism, Slavery
The BBC is reportedly thinking about dropping two traditional patriotic anthems from its annual music program because of the songs' perceived ties to colonialism and slavery.
The Proms, or the Henry Wood Promenade Concerts, is an eight-week series of daily classical music concerts and other events held annually, typically inside London's Royal Albert Hall. Two classic British anthems, "Rule, Britannia!" and "Land of Hope and Glory," could be removed from the Last Night of the Proms, according to multiple reports.
The news comes amid the resurgence of the Black Lives Matter (BLM) movement, a primary actor in recent protests around the world against systemic racism and police brutality following the May 25 police-involved death of George Floyd in Minneapolis.
Dalia Stasevska, 35, of Finland is set to conduct the 2020 Proms' final concert. Stasevska is a "big supporter" of BLM, a BBC source told the Sunday Times. Along with the current political and social climate, the ongoing coronavirus pandemic will bring much change to the Proms program. Orchestras will perform this year without an audience.
"Dalia is a big supporter of Black Lives Matter and thinks a ceremony without an audience is the perfect moment to bring change," the BBC source said.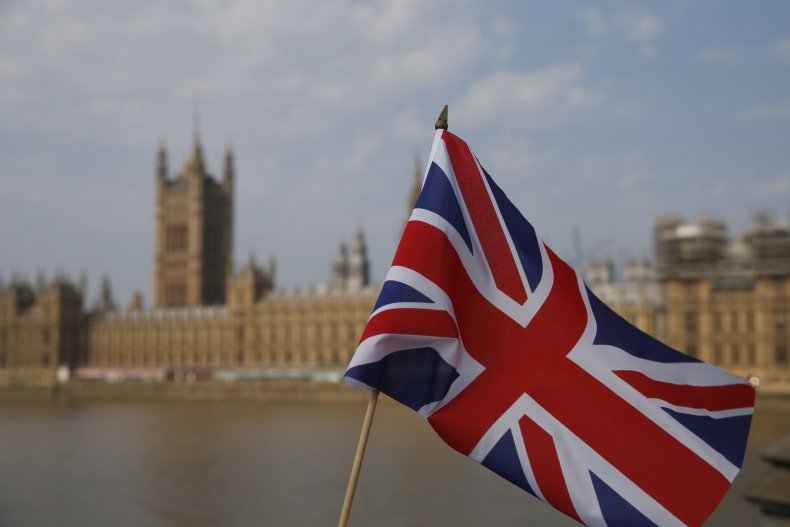 "Rule, Britannia!" was written in 1740, originating from a poem by James Thomson, who wished to create a sense of British identity through his writing. Among the lyrics include, "Britons never, never, never shall be slaves" and "The nations not so blest as thee/Must, in their turn, to tyrants fall,/While thou shalt flourish great and free:/The dread and envy of them all."
British pop singer Lily Allen called attention to these lines in a 2019 Instagram story post, writing that the song should "go in the bin" and should no longer be sung, The Independent reported.
"Land of Hope and Glory," written in 1901 by A.C. Benson, makes explicit references to British colonialism encouraged by the likes of Cecil Rhodes, who donated much of his wealth to promoting "the extension of British rule throughout the world," according to his will. The anthem's lyrics include: "Wider still and wider shall thy bounds be set/God, who made thee mighty, make thee mightier yet."
The broadcaster's reported decision was met with some criticism. "Defund the BBC," an organization that calls for the limiting of the BBC's TV license, retweeted multiple messages Sunday opposing the songs' removal.
"Why is the BBC pandering to hard-left extremists?" wrote Calvin Robinson, whose Twitter bio describes him as a Defund the BBC "campaign champion."
Laurence Fox, a British actor, wrote that he feels "so honoured" to be British and to be part of its "incredible and diverse modern nation."
"Without the past, we wouldn't be where we are today. I wish the @bbc would stop hating Britain so much. #DefundTheBBC," Fox wrote in his message, which has since been liked more than 6,000 times.
Chi-chi Nwanoku, founder of Chineke!, an orchestra whose musicians are predominantly people of color, emailed BBC Proms chiefs asking them to remove "Rule, Britannia!" from its program.
"The lyrics are just so offensive, talking about the 'haughty tyrants' – people that we are invading on their land and calling them haughty tyrants – and Britons shall never be slaves, which implies that it's OK for others to be slaves but not us," Nwanoku told The Guardian. "It's so irrelevant to today's society. It's been irrelevant for generations, and we seem to keep perpetuating it."
The Last Night of the Proms is scheduled to take place September 12, but plans for the program have not been set in stone.
"We are still finalising arrangements for the Last Night of the Proms so that we are able to respond to the latest advice in regards to Covid-19 and deliver the best offering possible for audiences," the BBC said in a statement sent to Newsweek.
Updated 3:38 p.m. ET: This article has been updated to include a statement from the BBC.