BBC, SSRIs and 'a Prescription for Murder': Experts Slam Panorama Documentary on Antidepressants
"Is it possible that a pill prescribed by your doctor can turn you into a killer?"
That is the premise of a BBC Panorama documentary examining a link between antidepressants and violent behavior—including murder. The one-hour film, A Prescription for Murder, will be shown in the U.K. Wednesday and is being met with considerable backlash, with many calling the program irresponsible, verging on dangerous.
According to a description of the program on the BBC website, the documentary examines SSRIs— Selective Serotonin Reuptake Inhibitors—a class of drugs that used to treat depression, anxiety, and other mood disorders. In the U.S., it is estimated one in 10 people take antidepressants, and SSRIs are some of the most commonly prescribed drugs.
Most people will only experience mild side effects from SSRIs, and these normally include things like nausea, feeling agitated, indigestion, sleep problems, headaches and a reduced sex drive. More extreme, rare side effects include suicidal thoughts and the desire to self harm.
But in A Prescription for Murder?, filmmakers look at the potential for SSRIs to cause "psychosis, violence, possibly even murder." They cite the case of James Holmes, who killed 12 people and injured 70 others at a screening of Batman in Aurora, Colorado, in July, 2012. "Did the SSRI anti-depressant he had been prescribed play a part in the killings?," the BBC asks.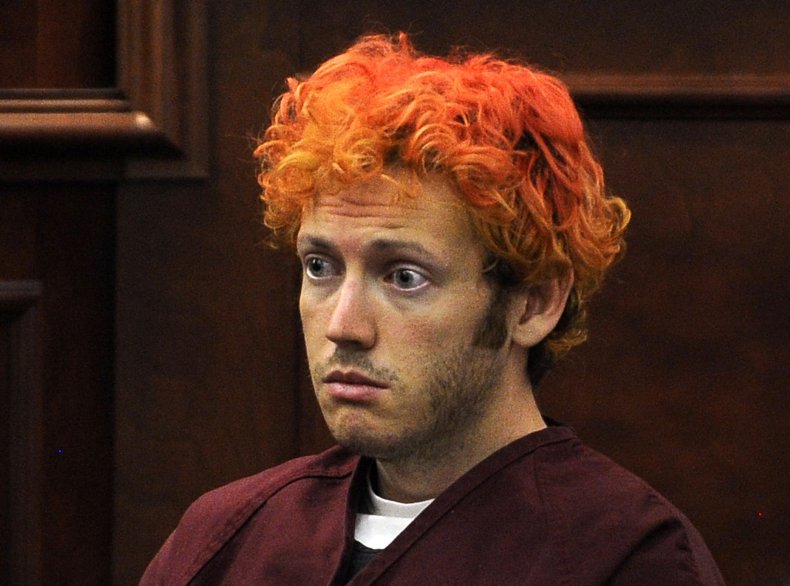 It claims to have uncovered other cases of murder and violence linked to SSRIs and says not enough is known about the "rare side effect" of the drugs and "if doctors are unwittingly prescribing what could be a prescription for murder."
In response, experts have widely condemned the documentary. There have also been concerns raised that people may stop taking their medication as a result of the film.
In a statement emailed to Newsweek, Wendy Burns, president of the U.K.'s Royal College of Psychiatrists, says the organization is "disappointed" in the recent coverage of antidepressants.
"For many milder episodes of depression talking therapies will be recommended as the first line of treatment," she explains. "For moderate to severe depression, antidepressants are an evidence based treatment. Their prescription should be reviewed regularly in line with clear national guidance. We know that more of the people living with mental illness now seek medical advice and we believe this explains the increase in the number of people being prescribed antidepressants. For many, these drugs have had a beneficial effect on mood and have helped reduce suicidal thoughts or self-harm.
"In all treatments—from cancer to heart disease—medicines which do good can also do harm. This applies in psychiatry. Current evidence from large scale studies continues to show that for antidepressants the benefits outweigh the risks.
"Any patient who is unsettled by this media coverage, or feels pressurised to stop taking an antidepressant drug, should not abruptly discontinue their prescribed treatment. Instead, they should make an appointment with their family doctor or mental health professional to discuss any concerns they might have. They should together make a joint decision about whether to continue antidepressant treatment."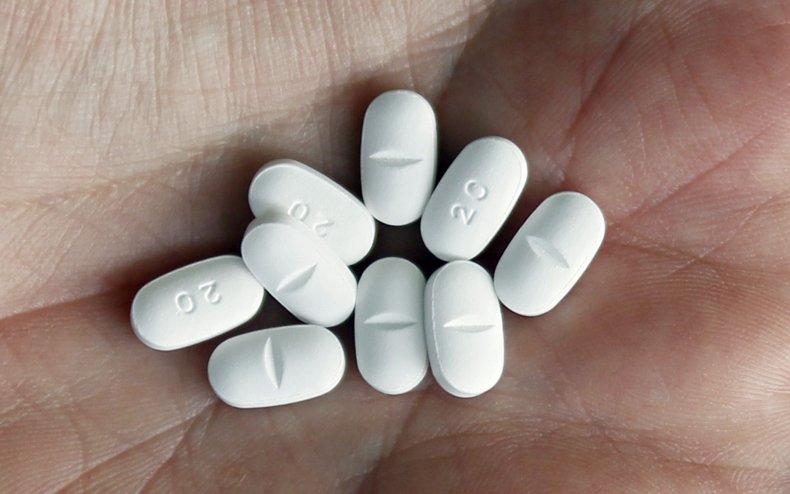 Carmine Pariante, Professor of Biological Psychiatry, King's College London's Institute of Psychiatry, Psychology & Neuroscience, also condemned the premise of the documentary. "There is no good evidence that antidepressants increase the risk of violent behaviour, and the extremely rare (and tragic) cases that are cited in support of this theory could be explained by chance: antidepressants are prescribed relatively widely, and so by chance someone on antidepressants will commit a violent act. Moreover, people on antidepressants may be suffering from some forms of mental disorder or distress that may, albeit very occasionally, increase the risk of reacting impulsively or violently."
He said that with 11 percent of the U.S population currently taking antidepressants, "we would have clearly seen an increased risk of violence if there was one."
"In contrast, we know very well that every time an alarm reduces the rates of prescription for antidepressants, suicide rates increase, including in adolescent and young adults. The risk of suicide attempt in patients treated with the commonly use SSRI antidepressants is approximately one-third that of patients who are not treated with an SSRI. And this is without even considering the life-saving effects that these medications have on patients' recovery from their mental health problems."
Allan Young, Professor of Mood Disorders, King's College London's Institute of Psychiatry, Psychology & Neuroscience, and Seena Fazel, Professor of Forensic Psychiatry at the University of Oxford, both pointed to the lack of evidence showing a link between antidepressant use and violence.
Young said they must be extremely careful to make sure any claims made are backed up by strong evidence, and if serious side effects are found, then they "should about them" because they want to help patients.
"If there was good evidence of antidepressants turning people into murderers then we would certainly be looking into that," he said. "It is an extremely strong claim and therefore needs to be backed by strong evidence. So many people take antidepressants that we will always be able to find some coincidences, but it takes a lot more evidence to mean it's more than that."
In a statement emailed to Newsweek, the BBC said people should wait to see the documentary before commenting on it. "People have not yet seen the program and should judge it once it broadcasts. It is in the public interest for the BBC to investigate the possible adverse side effects of SSRIs that could potentially affect a minority of people. The program is a serious and considered work, which includes a range of voices in Psychiatry in both the US and the UK. It is stressed throughout the program that these drugs are safe for the majority of users and people should not change or stop taking medication without seeking medical advice first."