BBC Reporter Fired for '#HitlerWasRight' Tweet Says She's Victim of 'Bad-Faith Intimidation'
A recently fired reporter who previously tweeted with the hashtag "#HitlerWasRight" accused her former employer of bowing down to "bad-faith intimidation" Wednesday in a statement on her dismissal.
Tala Halawa, who was a Palestinian affairs specialist for BBC Monitoring, was fired from her position last month after a pro-Israel watchdog organization called the Honest Reporting group called out a series of tweets Halawa had written in 2014 during the Gaza conflict, three years before she had been hired by the BBC.
"#Israel Is more #Nazi than #Hitler ! Oh, #hitlerWasRight #IDF go to hell. #PrayForGaza" read one of her tweets dated July 20 2014.
Shortly after Honest Reporting highlighted Halawa's tweet, it tweeted again.
"Seeing as this comment is coming up repeatedly: Yes, the tweet is from 2014. No, that doesn't make it OK. No, it's not the only revolting tweet posted by Halawa. And yes, the @BBC either didn't care or didn't know when hiring her about 3 years later. Not good enough."
In another post from 2014, Halawa tweeted "A night full of blood news and explosions. #PalestineUnderAttack #Zionists can't get enough of our blood."
In a statement posted to her Twitter account Wednesday, Halawa apologized for her "offensive and ignorant tweet."
"I was a young Palestinian woman tweeting in the heat of the moment as I witnessed horrific, undeserved deaths met with international media silence and used a popular hashtag at the time without thinking," she explained.
She then goes on to lambast the BBC for what she called "the BBC's immediate dismissal at the whim of a pro-Israel mob."
Halawa pointed to what she called "the trend of bad-faith intimidation of reporters from the region by hostile actors" as a reason for her firing.
Although she did not specifically say so, Halawa may have been alluding to the case of Emily Wilder, a young journalist who was recently fired by Associated Press over tweets after a "harassment campaign" started after The Stanford College Republicans wrote a Twitter thread calling her as an "anti-Israel agitator."
Newsweek reached out to Halawa for her comment on the comparison but did not immediately hear back.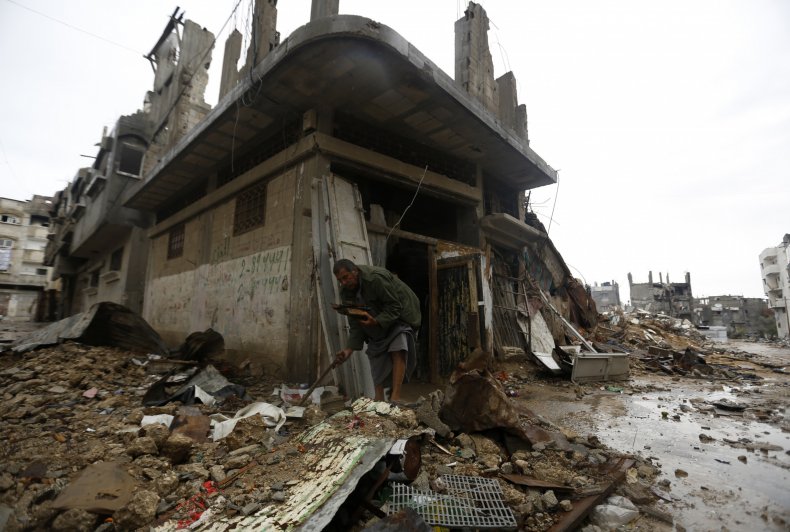 The BBC announced it was investigating Halawa's tweets on May 23, the same day they were unearthed. On June 11, a senior spokesperson confirmed that the investigation had concluded, saying "This individual no longer works for the BBC."
The BBC organization's editorial guidelines for impartiality say that "Nothing should appear on their social media accounts which undermines the integrity or impartiality of the BBC."