BBC Series Gives 'War and Peace' First U.K. Bestseller Spot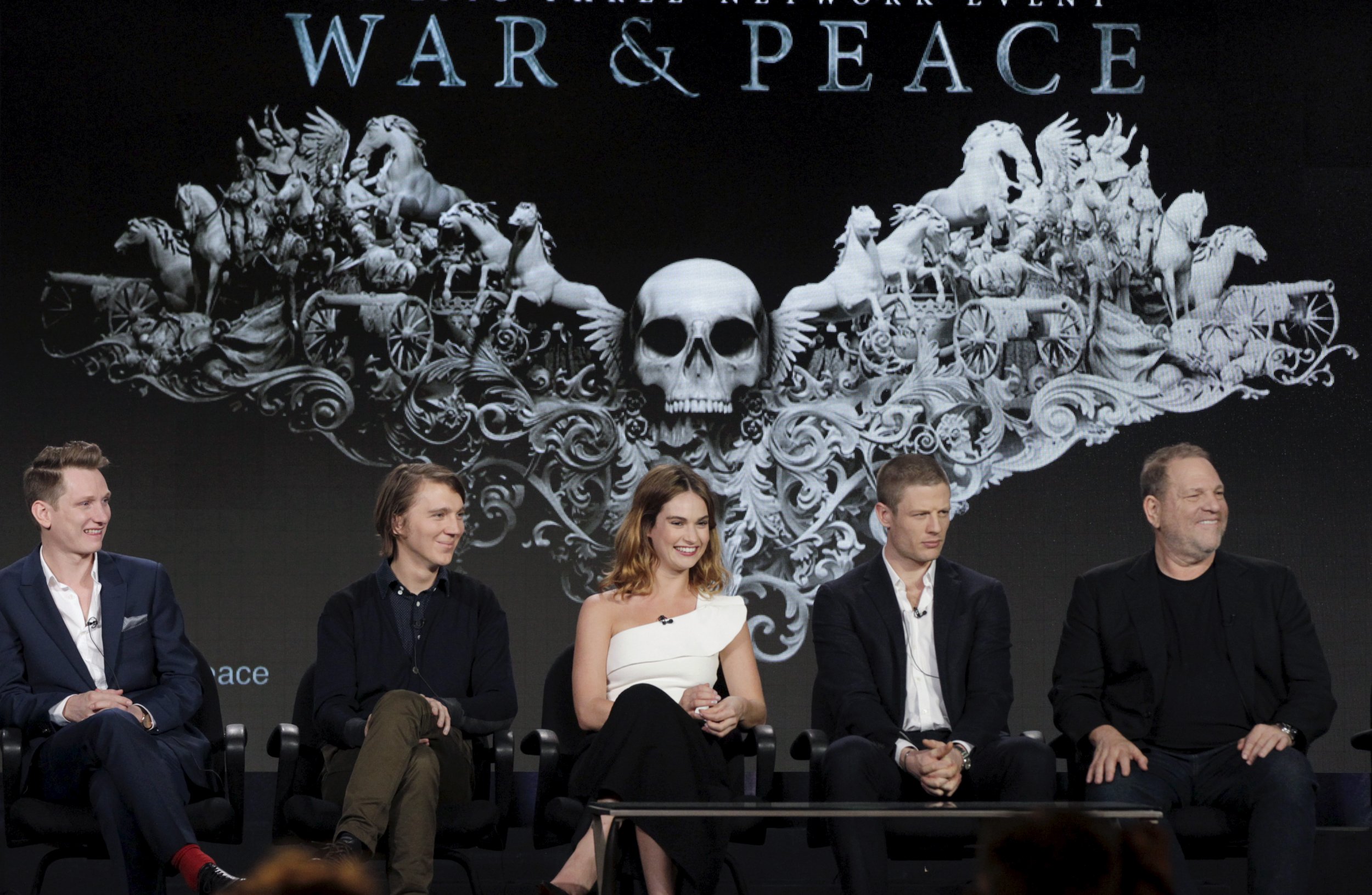 War and Peace may have been on the school curriculum in Russia for years but it is only now cracking the bestseller list in the U.K. The Guardian reports.
At over a thousand pages long and including lengthy chronicles of Russian aristocratic families, sporadically referred to by titles, nicknames, formal addresses or even their sometimes preferred French names, the novel is infamously daunting. Not to mention the complexity of its themes and a setting unfamiliar to those whose history lessons did not cover Napoleon's invasion of Imperial Russia.
Since its publication in 1869, War and Peace, despite being hailed as a classic, has become a byword for a dense and difficult read. Following the success of the BBC's racy, high-budget dramatization of Tolstoy's opus, however, all that seems to be changing.
The broadcaster aired the last episode of the epic almost two weeks ago after an acclaimed and well-publicized run. The BBC also published a special edition of the novel, with an introduction by the show's writer Andrew Davies and its central cast members on the cover.
According to Nielsen BookScan, which has been assembling a bestseller chart since 1998, the BBC edition of War and Peace alone sold 3,581 copies last week with over 13,000 copies sold since the edition's release in December. This puts the channel's re-release of Tolstoy's work in 50th place on the bestseller list.
Other editions have also caught the eye of shoppers, with a total 2,438 copies of War and Peace sold last week, without sporting the BBC stars on the cover.
Managing director at publisher Wordsworth Editions Helen Trayler said that indeed sales of War and Peace have increased steadily ever since the TV adaptation aired this year. The BBC edition has remained in the top 20 of the Bookseller's small publisher charts since the show's first episode aired.
Tyler says adaptations as a rule do raise the profile of classic works of literature and prompt spikes in sales.
"We saw similar sales increases on Dickens thanks to the BBC's Dickensian series; also with Lady Chatterley's Lover a few months ago," says Trayler, who commended the broadcaster.
"We raise our hats to the BBC—and other broadcasters—who bring these incredible classic literary works to the mass market. Although sometimes sniffed at by the academics, these adaptations are encouraging more people to read the classics. And that can only be a good thing."