It was fall 2016, and Joe Iconis was sure his musical, Be More Chill, was dead. The composer had wrapped a successful but brief six-week run at New Jersey's Two River Theater in June 2015 and proceeded to spend a year and a half unsuccessfully pitching it to producers and theaters in New York City.
"Nobody wanted it," Iconis tells Newsweek of his adaptation of Ned Vizzini's 2004 YA novel of the same name. "Nobody cared." Dejected, he and his collaborator, book writer Joe Tracz, moved on to other projects.
Then, in May 2017, the duo started getting notifications on social media: a Facebook tag from someone who shared their favorite Be More Chill song; an Instagram post containing fan art of key scenes; a direct message on Twitter asking questions about characters, then another and another. Suddenly, the cast album was bubbling up on the Spotify charts.
Iconis texted Tracz and actor George Salazar (who plays Michael in the show): "Are you guys doing something with Be More Chill? Is something going on that I don't know about?"
There was, but not because of anyone involved in the production. A small but active online community of young theater lovers—the same type of fans obsessed with teen-focused Heathers: The Musical and Dear Evan Hansen—found the cast recording of the show on Spotify and turned it into a viral hit more or less overnight.
"There was no marketing push, no team of people in suits. It wasn't like suddenly Lin-Manuel Miranda tweeted about the show and people discovered it," says Tracz, who wrote the book for the popular 2017 off-Broadway musical The Lightning Thief: The Percy Jackson Musical. "It was people who love theater and who were seeing themselves in the story."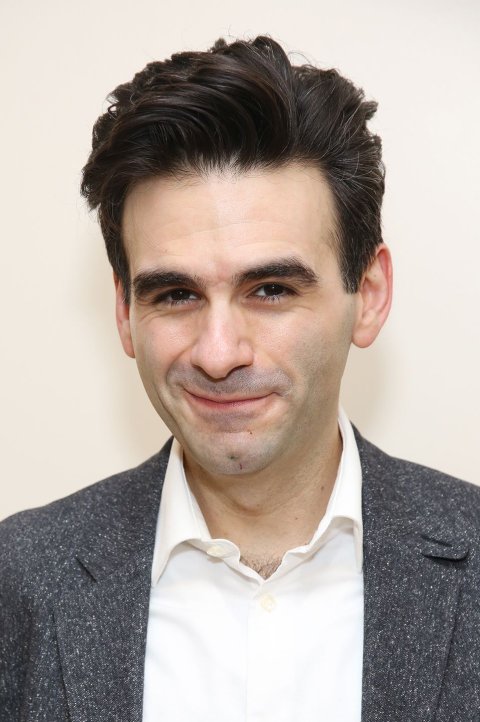 The plot finds high school loser Jeremy (played by Will Roland on Broadway) becoming cool overnight thanks to a pill that plants an all-knowing supercomputer, called a SQUIP, into his brain. The instruction: "Be more chill." Jeremy does just that and, in the process, ditches his loyal best friend, Michael; screws things up with his crush, the theater-obsessed Christine (Stephanie Hsu); and learns that popular kids aren't as happy as they seem.
Jeremy's not, as Roland says, "a superhero or a supermodel. But despite his incredible mediocrity, he's able to have a remarkable journey." And he's highly relatable to the small but vocal following that began making Be More Chill Tumblr accounts, writing fanfiction and, most importantly, sharing the cast album. According to Iconis, "there was a certain point, before we ever had plans to do anything more, where our album sales were better than every other Broadway show except the blockbusters Hamilton and Dear Evan Hansen."
The 37-year-old Iconis won the Jonathan Larson Award, a grant for early-career composers, in 2006. After that, he wrote and produced six musicals, but none made it to Broadway. "I've self-produced a lot of work—I'm a fairly big go-getter," he says, and with Chill's grassroots groundswell of support he saw an opportunity. "We definitely fanned the flames," he says.
For a second time, Iconis pitched to New York producers. Still, no interest. Then, after the show was licensed for community theater productions, Jerry Goehring stepped in. The director of Sacred Heart University's theater program chose the musical in February 2018 and was impressed with how quickly the student production sold out. Goehring optioned the rights, becoming the show's lead producer, and by last summer, Be More Chill had an off-Broadway home: the Pershing Square Signature Center.
That nine-week run sold out before opening night, earning a sold-out extension. Reviews, however, were mixed, with a particularly harsh take from The New York Times: "The theatrical equivalent of one of those high-pitched dog whistles that only those under 25 can hear."
They are still listening, and responding, enthusiastically. Chill's February move to Broadway broke the Lyceum Theatre's house record for a seven-performance gross, bringing in a total $738,384 (the previous record was set by Patrick Stewart's Macbeth in 2008). When the show opened on March 10, the reviews still trended negative, but at an early preview, the 25-and-unders were screaming, dancing, singing and role playing, with some dressed like the characters (Jeremy's blue-and-yellow-striped shirt, Christine's lime-green dress). One young woman—overcome with emotion during Roland's opening solo—buried her face in her hands. "I'm sort of a celebrity to them, which couldn't be further from the truth," says Roland, who was in Dear Evan Hansen's original cast.
Iconis says he didn't want to come off as "some old dude trying to sound like a young person. I didn't write the characters for [a specific age group]. I just tried to write honest and truthful human beings."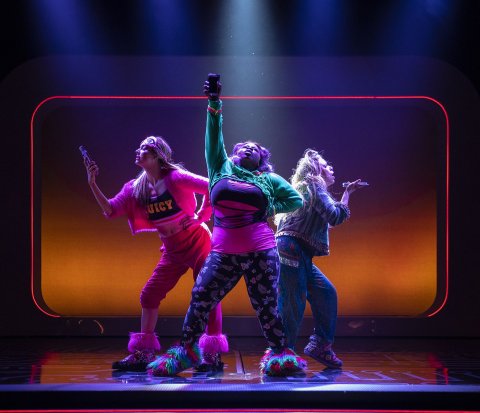 And the "true diversity" of the cast, he adds, supports that mission. "When kids see a leading lady or man who does not look like a typical leading lady or man," says Iconis, "it allows them to see themselves in roles." (Roland is white, Hsu is Asian-American, and Salazar is Filipino and Ecuadorian.)
Salazar's emotional anthem, "Michael in the Bathroom"—performed as his character is having a panic attack during a Halloween party—is a showstopper and, says Iconis, "emblematic of what we're trying to do with the show as a whole. We always talk about Be More Chill as a celebration of misfits, and this is a song that the 'best friend character' would never normally get in a musical. I love that." So many kids, he adds, have thanked him "for having a show about people who have panic attacks but that isn't, like, a dire tragedy.'"
The biggest cheer of the night comes near the show's end, when the school bully, Rich (Gerard Canonico), announces that he's bisexual. "So often, stories of characters coming out on stage are portrayed as a tortured, tormented difficult realization," says Tracz, who is gay. "In our show, it's celebratory, joyous and a thing to cheer about. That's always really cool to see. I didn't have a line or character like that when I was in high school."
When Tracz and Iconis started writing Be More Chill, there was no Dear Evan Hansen or Mean Girls. "It felt radical, putting young people's lives in the context of a big shiny musical, like something you hadn't seen since the days of West Side Story and Bye Bye Birdie," says Tracz, who, with Iconis, is in early talks for a Chill film adaptation. "It's been incredible," he adds, "to see young people getting off their computers and traveling to see live theater."
Be More Chill is at Broadway's Lyceum Theater. You can find tickets here.