To Be or Not To Be: Prince Charles Takes To The Stage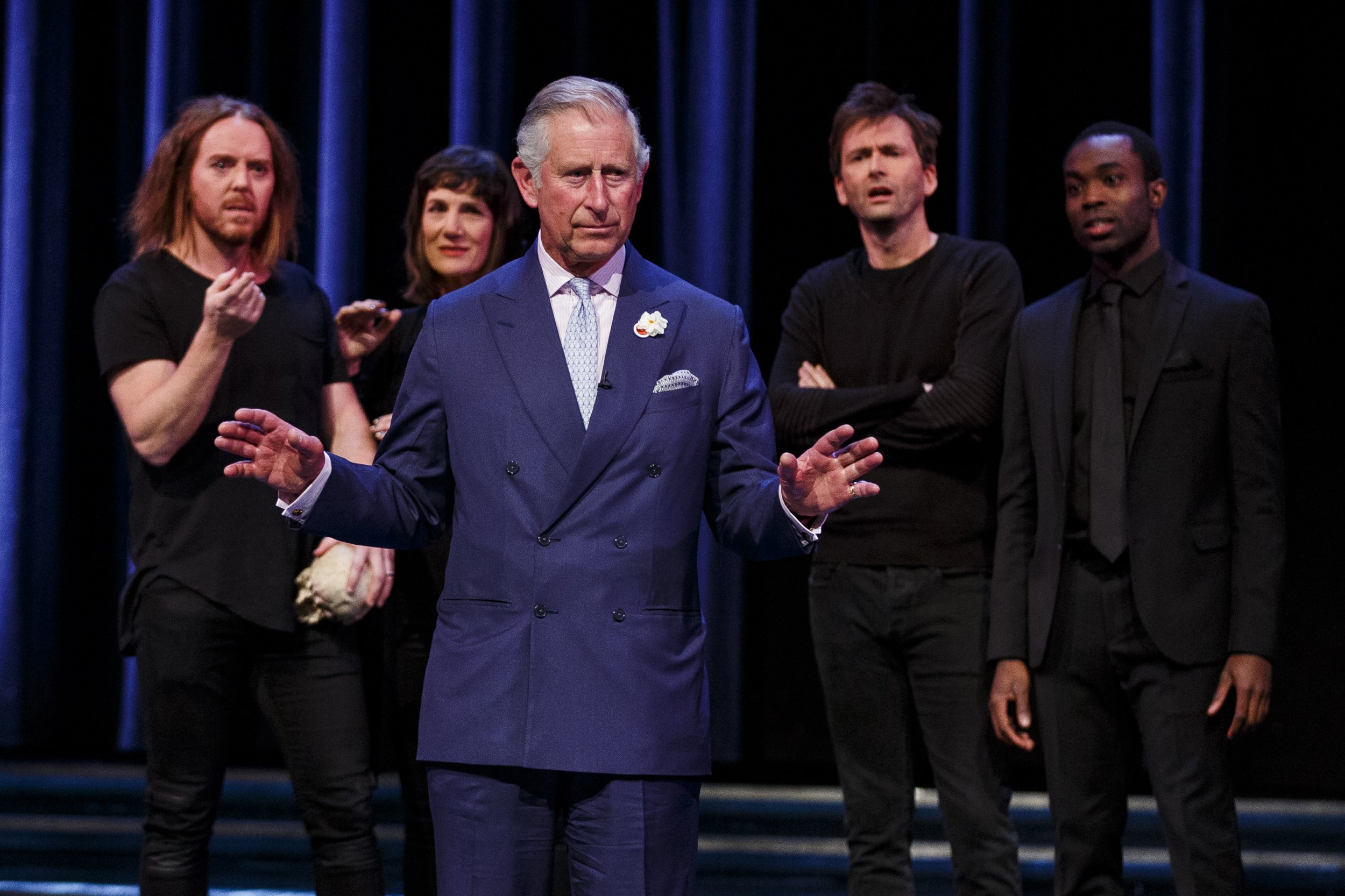 To mark the 400th anniversary of Shakespeare's death, Prince Charles made a surprise appearance on Saturday night during the BBC's live celebration of the famous playwright's life in Stratford-Upon-Avon. Prince Charles transformed into the Prince of Denmark from Hamlet for a short while, uttering the opening line of the well-known soliloquy "To be or not to be."
The likes of Benedict Cumberbatch and Dame Judi Dench also took to the stage as part of Royal Shakespeare Company's tribute, which was screened in 368 cinemas across the U.K. and Europe.
Earlier on Saturday, before his appearance on stage Prince Charles laid a wreath on Shakespeare's grave in Holy Trinity Church, where the legendary playwright spent the final 19 years of his life.
If you missed the show, U.K. viewers can watch the full performance on the BBC iPlayer.