Map Shows Popular U.S. Beaches Contaminated With Fecal Bacteria
More than a dozen Texas beaches are contaminated with high levels of fecal bacteria, authorities from the Texas General Land Office announced.
Some of the beaches affected include parts of Corpus Christi Bay and North Padre Island. A detailed map, posted on TexasBeachWatch.com, contains interactive colored markers indicating the level of contamination measured on each of the state's beaches.
The areas with red markers, such as the aforementioned regions, have the highest amounts of Enterococcus (fecal) bacteria.
"Enterococcus bacteria thrive in water contaminated with sewage or stormwater runoff, and scientists often use the bacteria to indicate the presence of harder to detect, disease-causing microorganisms," Texas Beach Watch, which is funded by the Environmental Protection Agency (EPA) and administered by the Texas General Land Office, stated on its website. "When Enterococcus levels exceed the EPA's minimum standard, a water quality advisory is recommended."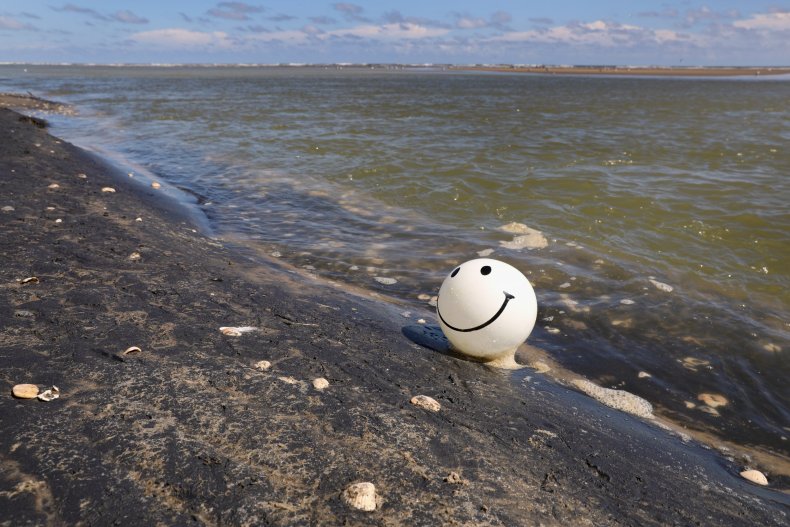 Due to the high bacterial counts, swimming, fishing, surfing and other water activities are not recommended in those waters.
Accidental ingestion of the contaminated water could lead to a long list of diseases spread through the fecal-oral route, including cholera, infectious hepatitis and gastroenteritis, according to the EPA.
Additionally, the warm waters can potentially cause vibriosis, CBS Dallas/Fort Worth reported. People typically get vibriosis from eating raw or undercooked shellfish; however, an infection also can emerge when a cut is exposed to brackish water or salt water, according to the Centers for Disease Control and Prevention. Vibriosis infections most commonly occur during peak beach season, which is May through October.
Texas officials typically collect water samples every two weeks during the off-season, October through April. However, during March there is weekly sampling at Gulf of Mexico beaches due to spring break, the agency explained on its website.