Bear Attacks Teenager Sleeping in Hammock
A teenage girl was attacked by a bear as she slept in a hammock during a terrifying incident in a popular hiking area.
The 16-year-old was asleep at the Crosby section of a campsite on the Tennessee side of Great Smoky Mountains National Park when the attack occurred just after midnight on Thursday.
The teen had been on a two-night backpacking trip with her family of five. She was conscious throughout the attack and suffered lacerations and head injuries. Her family managed to chase away the animal and no one else was injured, according to reports.
Two bears were later found near the site and the family identified the animal that had carried out the attack. Rangers shot and killed the bear and forensic tests confirmed it had traces of human blood on it.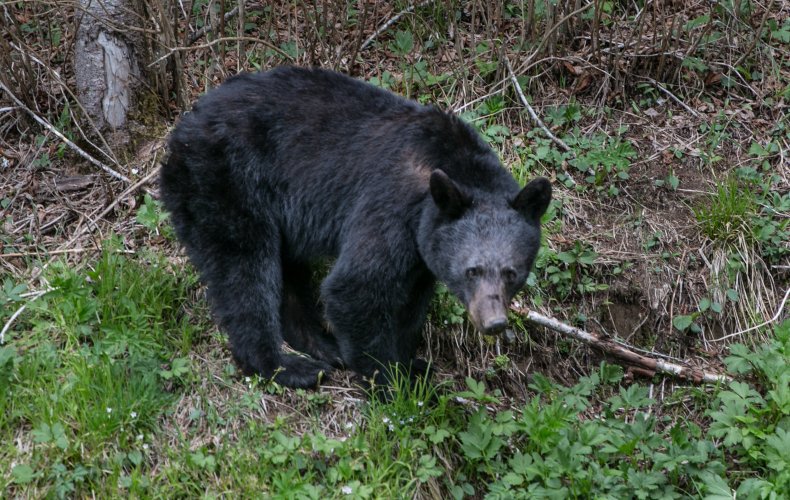 The victim, who has not been named, received treatment at the scene and later that morning was taken by helicopter to the University of Tennessee Medical Center where she is in a stable condition.
Other family members had been sleeping nearby and all backpacks and food had been properly stored on aerial food storage cables.
Park Superintendent Cassius Cash said in a statement that serious incidents with bears were "rare" but urged people to be careful in the backcountry and "to follow all precautions while hiking in bear country," adding, "the safety of visitors is our number one priority."
The campsite, which is around six miles from the Maddron Bald Trailhead, has been closed until further notice.
The incident comes amid an increase in bear activity in the region. A number of campsites in the nearby Appalachian Trail have been closed after the animals were reported to be tracking hikers in Nantahala National Forest and stealing their backpacks, the Charlotte Observer reported.
Meanwhile, Blue Ridge Parkway officials have temporarily prohibited campers at Mount Pisgah Campground due to increased bear activity in recent days.
Last year, a man who was backpacking by himself in the Swain County area of the Great Smoky Mountains was found dead by hikers with bear scavenging marks on his body, the Mountaineer.com reported.
Officials have reminded hikers to take precautions in bear country such as carrying bear spray, moving in groups of three or more, complying with backcountry closures, and properly storing food.
Hikers are warned to fight back "aggressively with any available object" if they are physically attacked because the bear may consider them to be prey, according to advice on the website of the Great Smoky Mountains National Park, which has been contacted by Newsweek for comment.