Bear Kills Mother and 10-month-old in Remote Mountain Area, Charges at Husband When He Discovers Bodies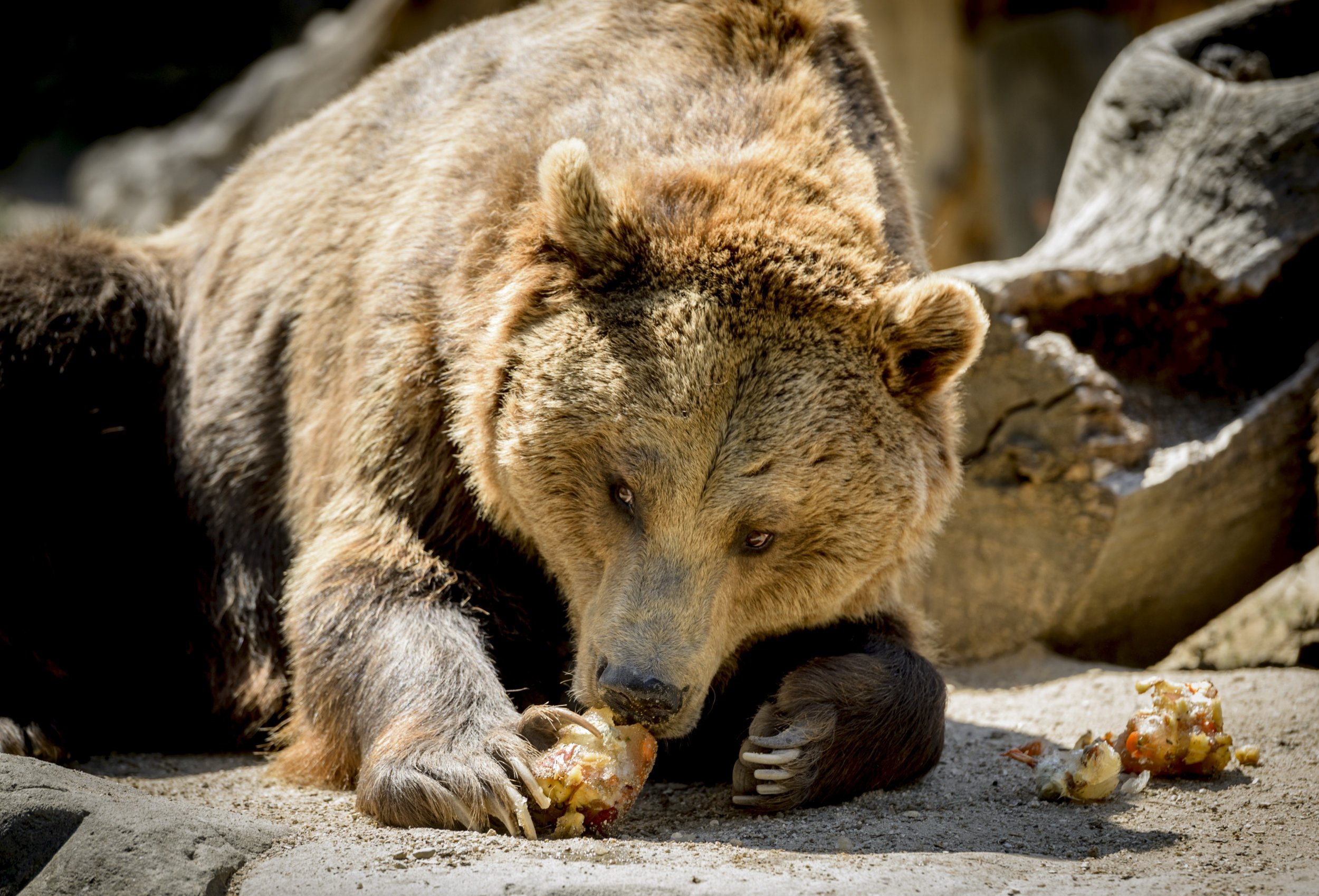 A woman and her 10-month old daughter have been killed in a suspected bear attack outside a remote cabin in Yukon, Canada.
The bodies of Valérie Thé​orêt, 37, and daughter Adele Roesholt were discovered Monday by the child's father, Gjermund Roesholt, CBC reported.
A grizzly bear charged the man at a distance of about 330 feet as he approached the cabin at around 3 p.m. Monday. He shot the bear and killed it, before discovering the bodies of Thé​orêt and their child.
Officials believe Thé​orêt and her daughter were attacked some time between 10 a.m. and 3 p.m. after they had ventured outside for a walk.
The young family were spending time at a cabin at Einarson Lake, more than 250 miles from Whitehorse, where Thé​orêt worked as a teacher. They had spent the last three months trapping animals in the remote region during Thé​orêt's maternity leave.
"These are competent bush people," fellow trapper Brian Melanson, who had met the family a few times, told CBC. "It's not from lack of experience...It's going to be devastating to the community, because it's going to hit home to everybody. You know, we go out there, all of us, we take our wives and our children, and we live out there."
"It's a big, big blow. Everybody is totally devastated right now," friend Rémy Beaupré told CBC. "Lots of our friends are gathering...to mourn a little bit and support each other a little bit."
The Royal Canadian Mounted Police and the Yukon coroner are investigating the deaths.
In October, a 18-year-old man died after a bear attack in Alaska. A mother, and possibly her two cubs, are thought to have mauled and killed Anthony David Montoya of Hollis, Oklahoma. "The incident occurred at a remote drill site on the surface of the mine property that can only be accessed by helicopter," said mining company Hecla Greens Creek at the time. "Mine personnel are securing the area and working with state and federal authorities to investigate the situation."
The same week, a soldier sustained life-threatening injuries after he was crushed by a black bear he shot on a hunting trip in Alaska. The bear was standing on a ridge when William McCormick, 28, fired his gun. It fell off the ridge and landed on McCormick, along with a rock it had displaced.