'Big' Bear Attacks Man in Colorado After He Accidentally Went Near Her Cubs
A female bear attacked a man in Colorado on Thursday morning, giving him an injury to the upper forearm.
The man was walking outside his home in the Edwards community to retrieve his dog when the incident occurred, according to Colorado Parks and Wildlife. It is the seventh bear attack this year in the state, according to the agency.
The sow charged at the unidentified man while he was walking and took a swipe at him. He rushed inside his home for safety and suffered no further injuries.
Staff at a local health care facility treated his injuries, which were not life-threatening.
"He didn't know he was between a bear or anything," Randy Hampton, regional public information officer with Colorado Parks and Wildlife, told The Aspen Times. "He didn't see the big bear until it was coming at him."
Following, the incident Colorado Parks and Wildlife (CPW) officials found the sow responsible for the attack in a tree with her cubs. The man hadn't noticed the juvenile bears during the attack.
As per CPW policy, officials euthanized the mother bear and took the cubs into their possession. They will eventually be taken to the Frisco Creek Wildlife Hospital and Rehabilitation Center in southwestern Colorado, where they will be prepared for the coming winter.
"They'll be just fattened up and then, probably midwinter, we actually den them," Hampton said. "We basically tranquilize them, put them in a big box, and cover it with snow. When the snow melts, it's just like they were naturally hibernating."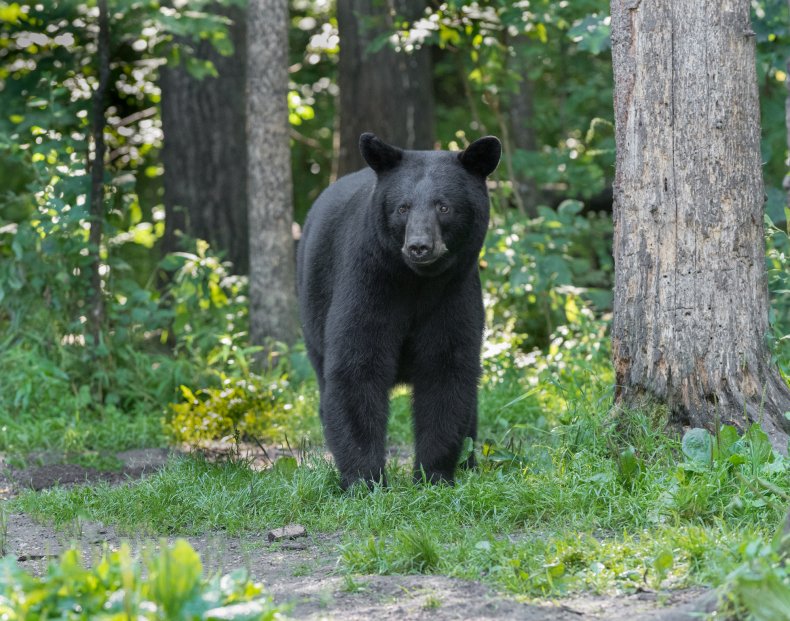 Bear attacks resulting in injuries to humans are very rare, and fatal attacks even more so—averaging just over two a year in North America—Frank van Manen, a research wildlife biologist from the U.S. Geological Survey's Interagency Grizzly Bear Study Team, told Newsweek.
CPW data shows that the latest incident was the seventh bear attack in Colorado this year. One of these incidents occurred in July when a bear swiped an Aspen man in the face, inside his home.
The man "heard something in his house and got up and walked out, and there's the bear—and it was in his living room. [It] took a swipe at him, got him down the side of the head and face and neck," Randy Hampton told the Aspen Daily News at the time.
The man was rushed to a local hospital where he underwent surgery for his injuries, which Hampton said were "not life threatening but potentially life altering."
CPW officials later tracked the bear down and euthanized the animal.
"We never like to have to put an animal down but the protection of the public is paramount once a bear begins entering homes and responding aggressively toward people," CPW Area Wildlife Manager Matt Yamashita said in a statement.