Bear Tranquilized and Trapped After Visitors Caught Feeding It Peanut Butter
Peanut butter might be a favorite snack among humans, but wildlife officials want to make one thing clear: people should refrain from sharing their treats with animals—especially dangerous ones—out in the wild. The warning comes days after visitors to Tennessee's Great Smoky Mountains were issued a formal citation for feeding peanut butter to a bear they encountered while in the park last month.
According to WLOS News 13, the hundred-pound bear in Cades Cove had been subsisting on a diet of walnuts from a nearby tree. However, park biologists soon grew concerned when they noticed the bear displaying "food-conditioned behavior," meaning it would approach humans, cars, and dwellings in hopes of finding food.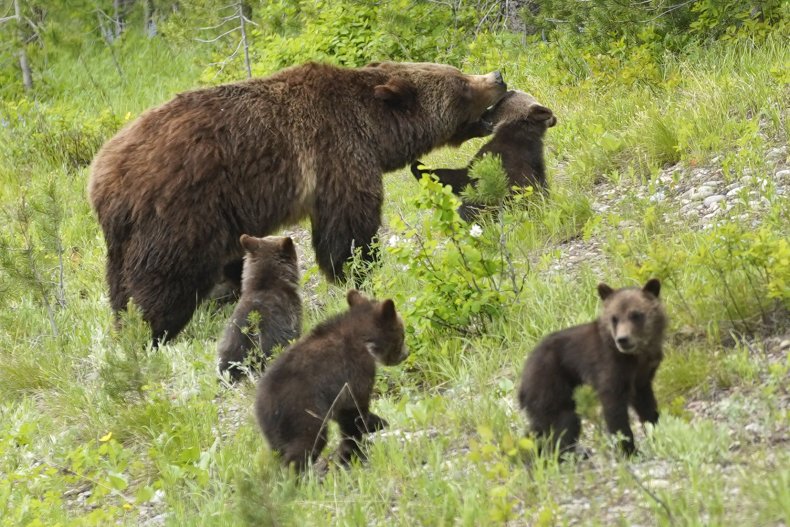 "We had started to get reports that people were throwing food towards this bear. And so, we were concerned that this bear might quickly become what we would call food conditioned," explained the Great Smoky Mountains National Park's supervisory wildlife biologist Bill Stiver to WJHL News 11.
The hunch was proven correct: after a witness provided investigators with video evidence of the incident, the visitors reportedly confessed to feeding the bear peanut butter and were issued a citation on Thursday, reported WLOS.
In response to the incident, Stiver and his team are employing a type of conditioning that they hope will make the bear afraid of humans once again.
"We captured the bear, tranquilized it, and marked it with ear tags, and actually released it back into Cades Cove. We didn't move it," said Stiver. Ideally, he added, the animal will "be afraid of people and not allow people to get very close" in the future. According to Stiver, the method has a success rate of about 60 percent.
WJHL reported activist Jeannine Henney was also present at the time of the bear's capture. In photos reportedly taken at the scene and later posted to Henney's Facebook page, the tranquilized bear is seen with a blindfold over its face in order to protect its eyes. Explained Henney to WJHL: "They put drops in there and they put a cover on their eyes as a protection...so they don't dry out while they're under sedation."
"The bear was returned this morning to a new location," she wrote on Facebook, alongside the photos. "We can only hope that he will have had a negative enough experience that he will stay away from humans, not return to such a visible area, and even better, humans will quit feeding him (and all of the wildlife)."
"It can (and all too often does) lead to a death sentence for our beautiful wildlife," she added. "A fed bear is a dead bear."