To Beat Trump, a Woman of Color Vice President Is More Than a Consolation Prize. It's a Necessity | Opinion
Looking at the remaining two white men competing for the Democratic nomination to take on fellow white man President Donald Trump, I feel a familiar heartbreak. A grief known to many women of color whose brilliance is passed over, again and again, as we are told to wait our turn. Elizabeth Warren's recent decision to suspend her campaign has compounded that tremendous sense of loss.
It's a feeling that has grown since Julian Castro dropped out, followed by Kamala Harris and then Cory Booker. The Super Tuesday contests last week basically sealed the fate of this historic Democratic primary: Either Bernie Sanders or Joe Biden will compete against Trump, ending my dream that a woman or man of color, or a white woman who carried our issues, would have a clear shot to lead our nation.
But Democrats can't win on grief. They need the enthusiasm of women of color like me to win. Without us, the country will suffer another four years of Trump.
Only a historic increase in the number of voters of color, especially women of color, will deliver the swing states that Democrats must carry to win. This is what we saw in 2018, when Democrats took back the House of Representatives with a 37 percent rise in turnout among women of color from the 2014 midterms. This is what we are hoping for in 2020.
So how do we get there? How do we motivate voters of color and ensure that 2020 can still be a year of positive political transformation? We get there with a woman of color vice president on the Democratic ticket.
Some are calling the vice presidency a consolation prize, but it's much more than that. It's a winning strategy and likely a necessity.
Women of color have the numbers to generate a Democratic victory—if we show up at the polls. In swing states across the country, women of color dominate Democratic voter rolls. We are a third of Democratic voters in Florida, North Carolina and Texas. In Georgia, we're 44 percent. For us to show up like we did in 2018, we need Democrats to prove that they still care about us, see us and value us.
In 2016, the decision to put Tim Kaine on the ticket was supposed to be the "safe" choice, but he failed to inspire half the enthusiasm the congresswomen of "the Squad" do every day. That year, the battleground states of Michigan, Wisconsin and Pennsylvania saw a huge drop-off in turnout among women of color who previously voted for President Barack Obama—and the states all went to Trump.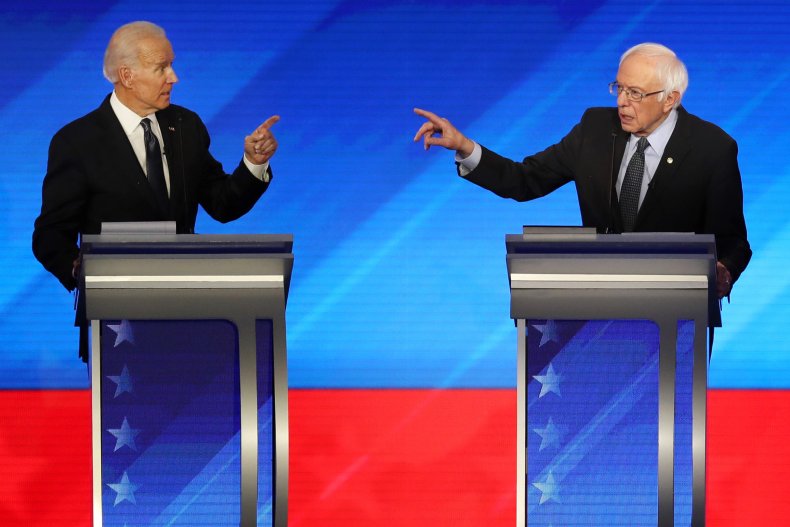 This campaign season has felt like one long exercise in erasing people of color. Picking a woman of color as vice president would change that momentum. It would signal to me and my community that our lives and our votes matter to the party. Additionally, it would help build a broader coalition of Democrats, bridging the gap between moderates and progressives by giving us a vision of America as it should be—something important after Biden's most recent wins.
Women of color are already leaders in statewide and local organizations that register and turn out communities of color and white progressives alike. In 2018, high turnout from women of color flipped seats and secured the House for Democrats. Candidates like Lucy McBath in Georgia's 6th Congressional District flipped seats that white male Democrats previously spent millions to lose. Meanwhile, candidates like Ayanna Pressley, Rashida Tlaib and Alexandria Ocasio-Cortez inspired millions of voters beyond the borders of their own districts—even crossing over into pop culture—with their history-making races and bold leadership.
Let's keep the strategy that led us to victory in 2018. A shortlist of vice presidential candidates can begin with Stacey Abrams, Kamala Harris and Deb Haaland. Any one of these extraordinary leaders would genuinely excite women of color voters.
In a race that started with the most diverse field of candidates in history, Democrats will not inspire women of color with an all-white, all-male ticket.
No more waiting. It's time for hope.
Aimee Allison is the founder and president of She the People, a national network of women of color.
The views expressed in this article are the writer's own.