U.K. Charity Urges Ramp-Up in Superbug Research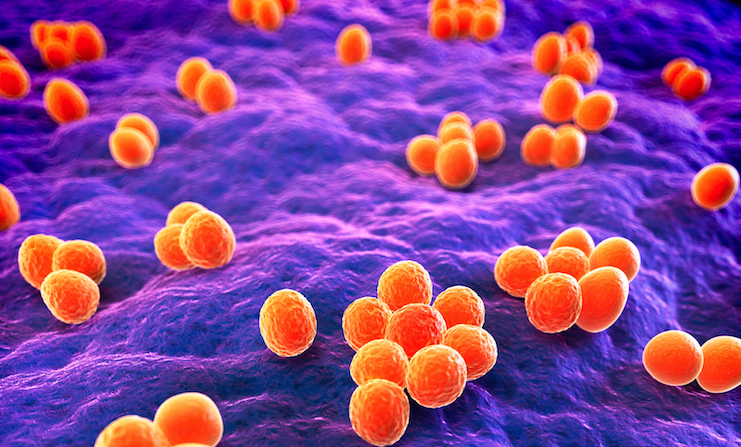 Drug-resistant superbugs could make routine medical procedures impossible in as little as a decade, warned the head of Antibiotic Research UK. The charity's chief executive, Professor Colin Garner, tells Newsweek that the cause is as important as the fight against cancer.
"Antibiotic therapy underpins all hospital-based medical treatments," Garner says. "If somebody is thinking about giving money to one charity or another, I would say: 'Look, while you might want to help cancer research for example, without antibiotics, cancer treatment can't be undertaken'."
The charity says it would be disastrous to ignore the fight against antimicrobial resistance (AMR), which the World Health Organisation has called the "single greatest challenge in infectious diseases today".
Last week, the organization issued a report that revealed a majority of countries are woefully unprepared for the fight against superbugs, meaning diseases such as pneumonia, tuberculosis, malaria and HIV will become increasingly hard to treat. Only 34 countries out of the 133 surveyed have comprehensive plans to tackle antibiotic resistance and prevent a superbug infection.
Garner says governments around the world must provide more funding for research into new drugs, which can break down AMR, singling out the UK government's need to "get their priorities right". The UK government ordered a review into AMR in 2014, with Prime Minister David Cameron warning: "If we fail to act, we are looking at an almost unthinkable scenario where antibiotics no longer work and we are cast back into the dark ages of medicine."
The threat of superbugs has been blamed on the over-prescription of antibiotics, causing bugs to evolve resistance, and experts have called for a reduction in their use.
The model for developing drugs that must only be used sparingly therefore lacks a profit motive, according to Garner. The charity, which is made up of scientists from 15 British universities along with a number of pharmaceutical companies, has so far raised just £100,000 of the £30m is needs to produce a new antibiotic by 2020.
"The pharmaceutical industry works on a sort of unit model of selling as many tablets and pills as possible. They don't work on a model where the pills sit on a shelf and aren't used, but that's what society needs," he says. "You're left with this big black hole where the industry has pretty much pulled out, so a charity is well-placed to try and pick up the slack," he adds.
It plans to combine existing antibiotics with other readily available drugs which would break the immunity built up by the superbugs, and allow the antibiotics to work once again. It's a "conveyor belt approach", says Garner. "If you crack it once, you can churn out new resistance breakers very easily."
But as a small outfit, and one that relies on charitable donations and grants, Garner says there is only so much one charity will be able to achieve. Ultimately, he says "we would like to see a network of similar charities around the world," adding, "we will only solve this global problem with global collaboration."
U.K. Charity Urges Ramp-Up in Superbug Research | Culture