Record That 'Sparked' Beatles' Success to Go to Auction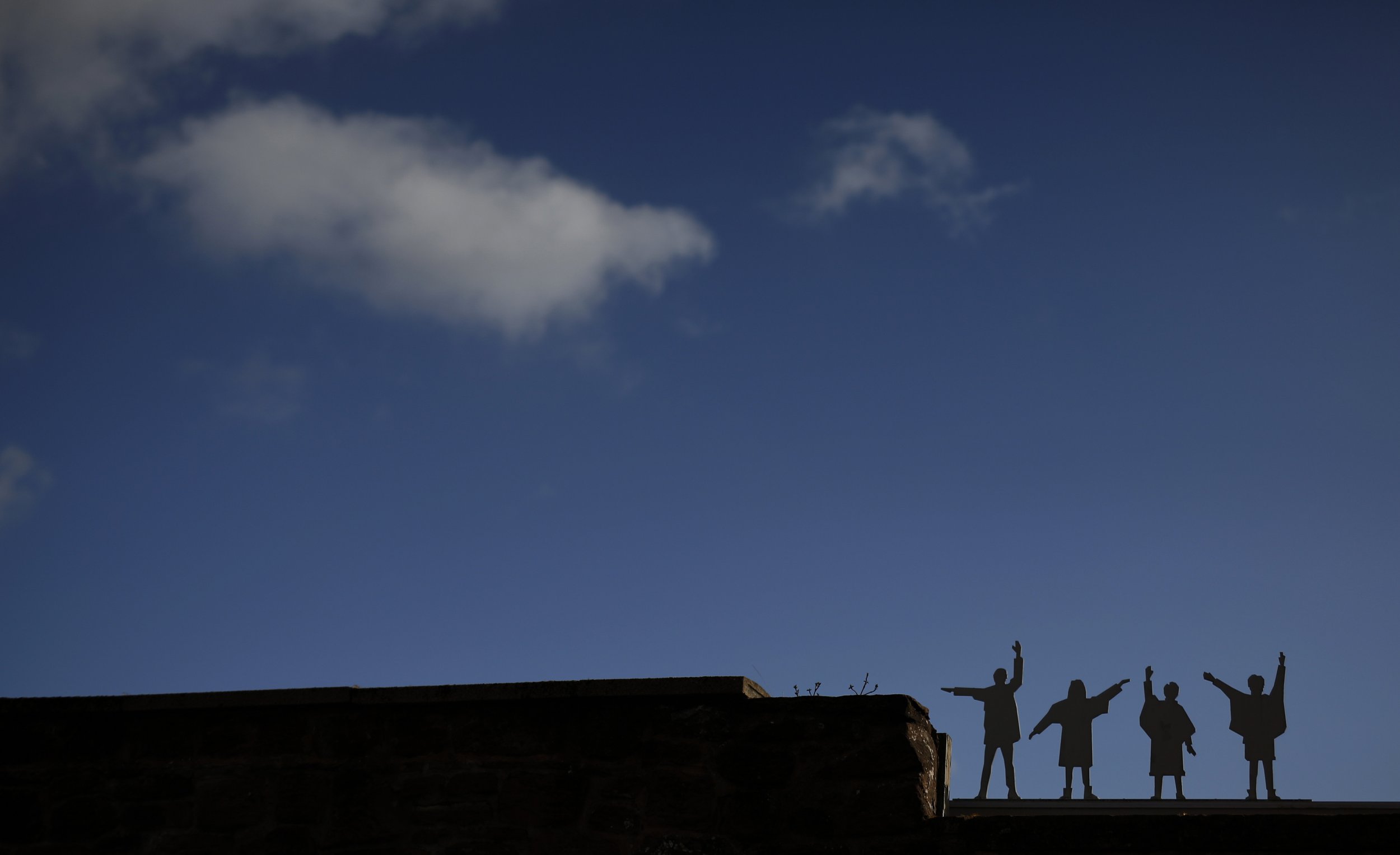 It's being touted as the holy grail for Beatles collectors: An innocuous acetate disk which has lain in a Liverpool loft for decades. Now, the exceptionally rare pressing of early Fab Four tunes "Till There Was You" and "Hello Little Girl" is going up for auction and expected to fetch more than £10,000 ($14,000).
The 10-inch record has been in the possession of Les Maguire, erstwhile keyboardist in fellow Liverpool band Gerry and the Pacemakers, since Beatles manager Brian Epstein gave it to him in 1963. Epstein had previously given it to George Martin, who would become the Beatles' producer, in a bid to interest Martin in the band's music.
Maguire says it is the record "that sparked The Beatles' success," the BBC reports. When it goes on sale in Warrington, England, next month, it will be the first time it has been sold. The disk, pressed by the band at the HMV store on Oxford Street in London, is thought to be the first Beatles disk made before the band broke into the national charts in 1962.
Epstein later claimed that Martin had been impressed by the tunes, according to historian Mark Lewisohn's book The Beatles —All These Years. Martin himself had a different recollection, however, saying later that he hadn't been wowed by the recording, but invited the young band to audition anyway.
Newsweek subscription offers >
"It's no good to me so I've given it to my granddaughter, who is hoping to buy a house after passing her accountancy exams. I hope it goes for a good price," Maguire told the BBC.
"Till There Was You" was written in 1957 by Meredith Willson for the musical The Music Man, and was brought into the Beatles set to add some offbeat variety to their catalogue of rock 'n' roll staples, according to The Beatles Bible.
"Hello Little Girl" was the first song John Lennon wrote for the band.
Record That 'Sparked' Beatles' Success to Go to Auction | Culture