Baby Announcement Shows Royals Have Moved Past Dark Tradition Blamed for Charles and Diana
Queen Elizabeth II's granddaughter has shown how far the royals have come since a tradition was blamed for Prince Charles and Princess Diana's toxic marriage, which ended with a separation in 1992, and final divorce in 1996.
The Prince of Wales was 12 years older than his bride when they married in 1981 but the princess later said the relationship was "hell from day one."
Charles' options at the time, however, were limited because he was expected to marry an aristocratic virgin.
It was 1981 by the time the wedding took place, some 20 years after the swinging sixties brought a sexual revolution to Britain.
Diana would later say Charles had made a pact with Prince Philip that if the relationship did not go well he could return to Camilla after five years, according tape recorded speech coaching sessions broadcast by documentary Diana: In Her Own Words.
The prince's generation of the royal family was beset by divorce, with three out of the queen's four children tapping out of their marriages.
Now, Princess Beatrice has chosen to embrace her role as stepmother to the son of her husband Edoardo Mapelli Mozzi.
As the queen's granddaughter announced the birth of her baby girl, she made sure to name check Christopher Woolf, born in 2016.
Had she not, she would have risked news articles suggesting she had become a mother for the first time, undermining her existing role with her stepson.
The touching tribute suggests a level of comfort with the complicated nature of modern love that must have seemed impossible for the royal family back in 1981.
The official Buckingham Palace announcement read: "Her Royal Highness Princess Beatrice and Mr Edoardo Mapelli Mozzi are delighted to announce the safe arrival of their daughter on Saturday 18th September 2021, at 23.42, at the Chelsea and Westminster Hospital, London.
"The baby weighs 6 pounds and 2 ounces.
"The new baby's grandparents and great-grandparents have all been informed and are delighted with the news. The family would like to thank all the staff at the hospital for their wonderful care.
"Her Royal Highness and her child are both doing well, and the couple are looking forward to introducing their daughter to her big brother Christopher Woolf."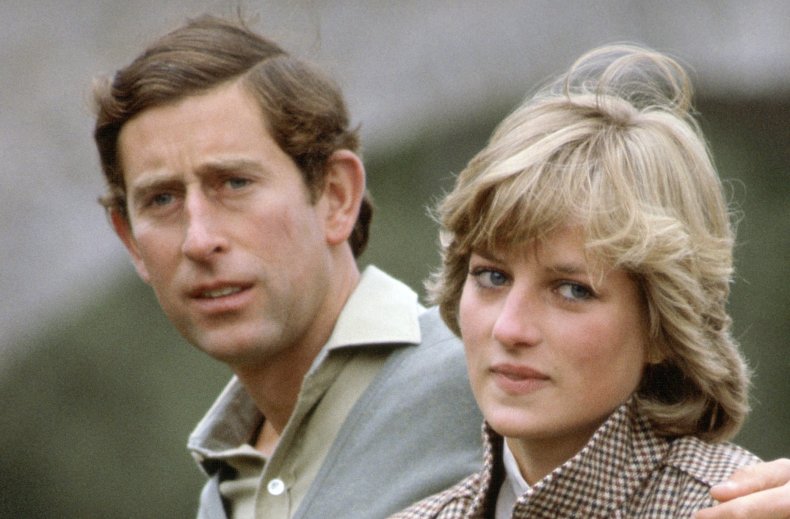 Princess Beatrice used her official Twitter account to post: "So delighted to share the news of the safe arrival of our daughter on Saturday 18th September 2021, at 23.42, at the Chelsea and Westminster Hospital, London. Thank you to the Midwife team and everyone at the hospital for their wonderful care."
Penny Junor, author of The Duchess, a biography of Camilla, told Newsweek of the pressures of royal love after The Crown put Charles and Diana's relationship back in the limelight last year.
She said: "At that time there seemed to be a need for his bride to be a virgin and a member of the aristocracy and a member of the Church of England. Camilla didn't tick too many of those boxes.
"I don't actually think it was the older generation arranging this marriage. Charles was getting very short of options. His father was on his case. The press were on his case to find a bride."
Diana would later recount her marital struggles to former Daily Telegraph editor Sir Max Hastings.
He told documentary Diana: The Truth Behind the Interview: "She put on a wonderful show. Absolutely gripping stuff. It became clear how much she hated Charles. I said, "Were there ever happy times?" She said, 'No, the marriage was hell from day one'. I was amazed by the frankness and the directness with which she said that'."