Zooey Deschanel's 'Beauty and the Beast' Live in Concert: How and Where to Buy Tickets
The live-action film version of Beauty and the Beast, starring Emma Watson as Belle, proved to be a huge success for Disney in 2017 as it grossed more than $1.2 billion worldwide. Now, Disney is inviting fans of the film to be their guest this summer as they prepare to put on a live Beauty and the Beast concert featuring a celebrity-filled cast at the Hollywood Bowl, a Los Angeles-based venue.
The two-night event, taking place May 25-26, is set to have Belle played by Zooey Deschanel, who said Beauty and the Beast was one of her "favorite movies" as she grew up. "I am looking forward to what I'm sure will be a magical event," the New Girl star and producer said in the announcement Monday.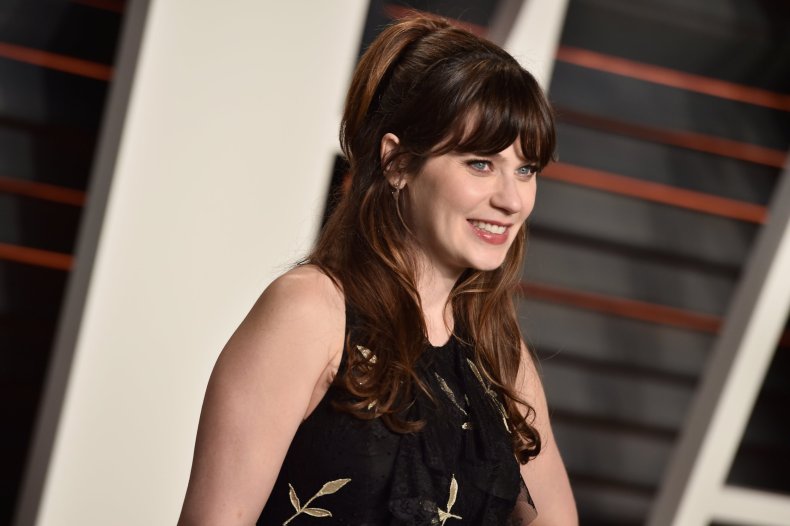 Deschanel is expected to perform alongside all-star cast that boasts the likes of Kelsey Grammar (Lumiere), Taye Diggs (Gaston), Rebel Wilson (LeFou), Jane Krakowski (Mrs. Potts) and singer-songwriter Anthony Evans as Beast. Although the star-studded lineup was confirmed Monday by Disney, the Hollywood Bowl's website claims that listed talent are subject to change.
"This cast is nothing less than enchanting," said concert director Richard Kraft in Monday's announcement. "Like our celebration of Disney's The Little Mermaid in Concert at the Hollywood Bowl, we are mixing film, live music, singers, dancers, digital projections, effects, and special guest artists to create an event that pays homage to the original movie but also delivers something that can only be experienced live."
Disney put on a live performance of The Little Mermaid at the California arena two years ago, which featured singer Sara Bareilles as Ariel and Wilson in the role of Ursula. The show even grabbed Kourtney Kardashian's attention, who told her Instagram followers at the time that "this is how you see a movie."
If the success of 2016's live edition of The Little Mermaid is any indication of how the Beauty and the Beast concert will be, then it's best for interested attendees to ready their wallets ahead of time. Tickets for the two-night event are scheduled to go on sale Friday via Ticketmaster, with prices expected to run between $42.50-$199.50.