Beavers Born in Essex 'for First Time in 400 Years' Say Conservationists
Beavers have been born in the English county of Essex for the first time in 400 years, according to conservationists.
British beavers were hunted to extinction for their meat, pelts and scent glands and were the first extinct mammal to be reintroduced into the wild in the U.K. according to the Wildwood Trust.
Last year, a pair of Eurasian beavers were placed in Spains Hall Estate in Finchingfield to help reduce flood risk due to their abilities in building dams and moderating water flows.
The two beavers, known as Woody and Willow, have now had babies, known as kits.
Newsweek subscription offers >
Essex Wildlife Trust posted a statement on their site saying that they were thrilled to announce there were now "four extra paws to help them continue their vital flood defence work".
Spains Hall Estate Manager Archie Ruggles-Brise said that he was looking forward to seeing how much more protection the new additions to the beaver family will bring.
He said: "We are delighted that our beavers have settled in so well that they have bred successfully. We always hoped that their woodland home would provide the right habitat to support a family, and the arrival of two kits is fantastic news.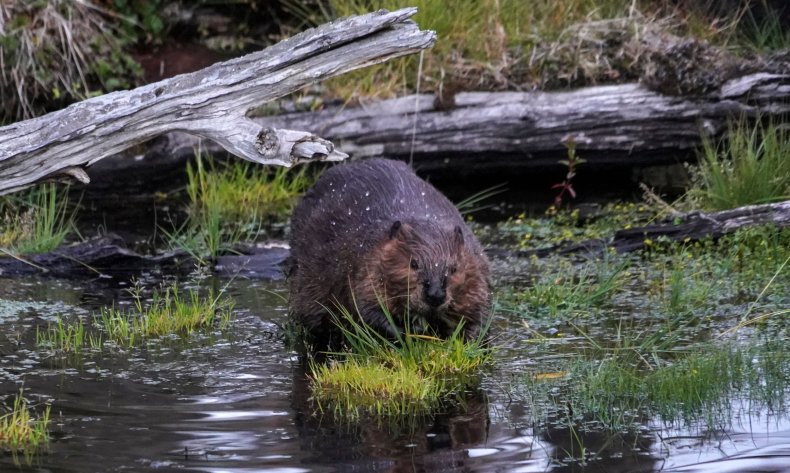 Newsweek subscription offers >
"If they are anything like their parents, the two kits will become phenomenal dam builders, and we will be watching closely as they expand the wetland and provide even more protection against flood and drought, and provide homes for loads of other wildlife."
Darren Tansley, River Catchment Coordinator at Essex Wildlife Trust said that the beavers were the first to be born in Essex for 400 years and what had occurred so far had exceeded the trust's expectations.
He said: "We always hoped that having beavers present would benefit the wildlife on site, but the changes we have mapped over the past 18 months have exceeded our expectations.
"DNA samples from the main beaver pond recorded everything from deer to tiny pygmy shrews and all this to create the perfect environment for their young kits, the first beavers born in Essex for 400 years. We are thrilled by the addition of two more ecosystem engineers in the county."
The decision to place the beavers in Essex was part of a joint project between Essex Wildlife Trust and the Environment Agency, Spains Hall Estate, the Essex & Suffolk Rivers Trust and the Anglian Eastern Regional Flood and Coastal Committee (RFCC).
The Environment Agency said it was excited to see the work the beavers had done.
Matt Butcher, of the Environment Agency, said: "This is a fantastic project for the Environment Agency to be part of. It has been really exciting to see how the beavers have engineered their environment by building dams, slowing the flow and holding up water to reduce the risk of flooding downstream."
Beavers Born in Essex 'for First Time in 400 Years' Say Conservationists | World