Bebe Rexha Denies Being in the Illuminati, Says People Who Believe in Cult Are 'Dumb'
Bebe Rexha is fed up. After being bombarded with comments from fans about her apparent affiliation with the Illuminati, she's decided to set the record straight. In addressing the matter, she bluntly stated she isn't a member of the secret society.
"I'm sorry. Whoever believes in the Illuminati is dumb," the 29-year-old tweeted on Tuesday. "Stop asking me if I'm in it. If it was really real would I tell you anyway? I believe in god. But your still gonna speculate."
Rexha continued to tweet, adding: "If the Illuminati is really real and I get asked to be in it one day. I'm gonna curse all the people who asked me if I was in it. Since they are so obsessed with it. So dumb."
The "Let It Be" songstress offered up some advice to fans concerned about the Illuminati's existence. As an alternative, she recommended that fans instead "believe in yourself" and "believe in god."
"Ok I'm going back to the beach. Thank you Illuminati for paying for it," the singer jokingly concluded.
The Illuminati, also known as the Bavarian Illuminati, is a secret society that was founded by German philosopher Adam Weishaupt in 1776. Its members believed in enlightenment ideas rooted in science and reason, advocating for the separation of church and state. While the group ceased operations in 1785, Weishaupt's creation has lived on among conspiracy theorists who suspect the organization secretly controls the world today.
Conspiracy theorists have pegged many high-profile names in entertainment to be members of the secret society. Beyoncé, Jay-Z, Katy Perry, Madonna, Lady Gaga, Rihanna and Cardi B are among today's stars rumored to be a part of establishing the New World Order. Taylor Swift, in fact, is rumored to be an Illuminati clone of author-musician Anton LaVey's daughter, Zeena LaVey.
In February 2018, French magazine Jeune Afrique reported that Senegalese religious leaders didn't want Rihanna in the country due to her apparent Illuminati affiliation. "Rihanna does not even hide it. She is part of the Illuminati, which is a branch of Freemasonry," spokesperson Sheikh Oumar Diagne said.
Beyoncé sparked speculation about her possible Illuminati membership when performing at Coachella in April 2018, after she was accused of using Illuminati symbolism during her headlining set. At the time, conspiracists noted how the "Formation" songstress wore an outfit that featured Egyptian motifs and a ring with an occult design. Driving their argument further, they pointed out how she formed her left hand to make a circle over her eye, which they interpreted as a signal of her affiliation with the shadowy organization.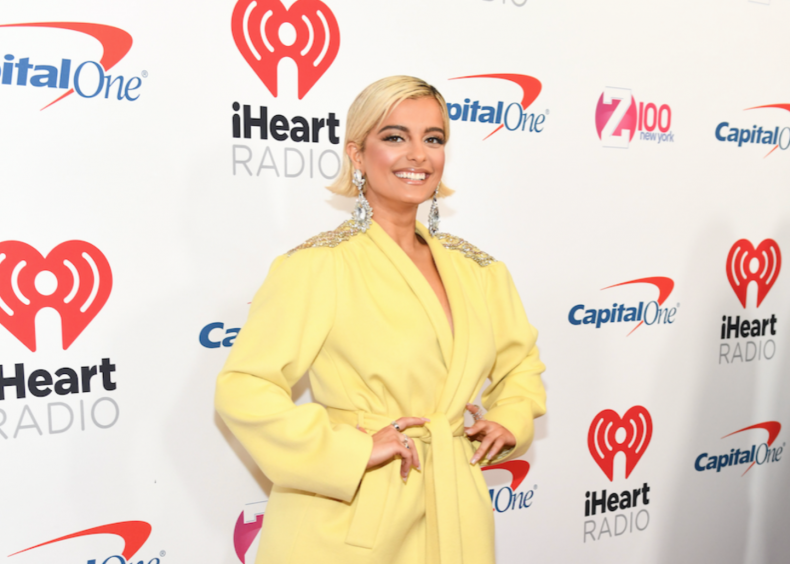 Bebe Rexha Denies Being in the Illuminati, Says People Who Believe in Cult Are 'Dumb' | Culture