#Not20Anymore: Bebe Rexha's New Single Becomes Anthem on Aging with Confidence
Bebe Rexha is letting us all know she's not 20 anymore—and fans are totally here for it.
The pop singer dropped her latest single, 'Not 20 Anymore,' on Friday, which also happens to be the day of her 30th birthday.
At 30, the performer currently opening for the Jonas Brothers' 'Happiness Begins' tour is living her dreams, including playing Madison Square Garden. Performing at the world-famous venue had been a goal of Rexha's since she saw Lady Gaga in concert there eleven years ago, she said in an interview with People published on Thursday.
Earlier in the month, Rexha shared the message behind her newest release, taking aim at overt sexism in the entertainment industry and the way it views women of a certain age. In an Instagram post shared with her 9 million followers, the songwriter said she was told by a male executive that she was "getting too old" and her "brand was confusing."
"I'm tired of women getting labeled as 'hags' when they get old and guys get labeled as sexy with age," the singer of 'I'm a Mess' wrote. "Anyways, I'm turning 30 on August 30 and you know what, I'm not running away from it."
"No, I'm not 20 anymore, don't try to make me feel insecure," Rexha belts out in the track's chorus. "'Cause I'm aging like wine, I get better with time, yes I do."
After the single dropped, eager fans jumped on twitter to support not only Rexha's single, but her message. Many shared their own experiences and how society has affected their outlook on getting older.
Others simply wished the singer a happy birthday and congratulated her on a well-done single.
Originally from New York, Rexha burst onto the music scene in 2018 with the album 'Expectations.' She has since earned spots on the Billboard Top 100 for the songs 'I'm a Mess,' 'Meant to Be,' as well as singles done in collaboration with artists such as David Guetta, Nicki Minaj, G-Eazy and Martin Garrix.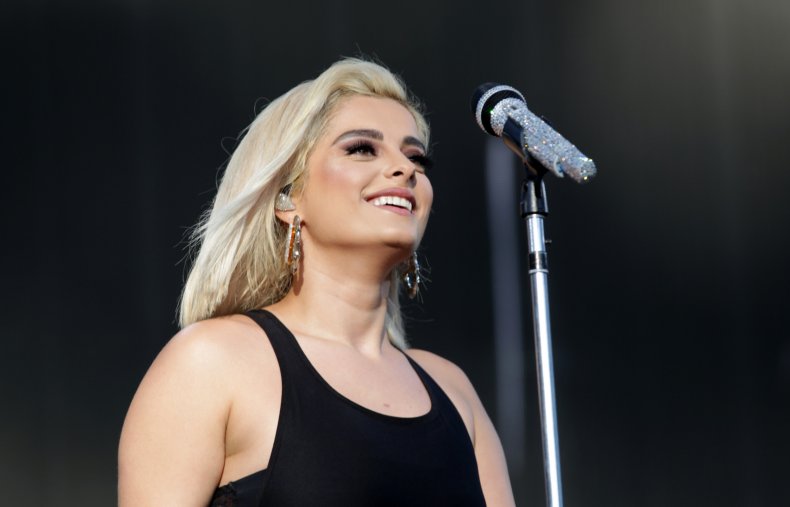 Rexha first began using the hashtag #Not20Anymore earlier this month, after chatting with fellow member of the "1989 Club" Taylor Swift at the VMAs. Swift, who just dropped her most recent full-length album 'Lover' on August 23, will turn 30 in December.
In the weeks leading up to her new release, the singer reflected in the media on what life has taught her thus far. "If anybody's gonna ruin anything, it's most likely yourself," Rexha told People. "Everything is not do-or-die. And not one person controls everything. When something doesn't work out, it's because something better is in the wings."