Bebe Rexha Slams Male Exec For Calling Her 'Too Old' To Be Sexy: Rita Ora, Taylor Swift And Fans Applaud Her
Singer Bebe Rexha is 29 and according to her social media updates, she's being labeled "too old" to be sexy.
The singer took to both Twitter and Instagram on Monday to recount a recent run-in with a male industry executive, who she said criticized her for her age and told her that her brand was "confusing."
"Because... I'm a songwriter and I post sexy pics on my Instagram and that's not what female songwriters are supposed to do, especially for my age. I'm 29," she wrote alongside a black and white photo of herself in her underwear.
"I'm fed up with being put in a box. I make my own rules. I'm tired of women getting labelled as 'hags' when they get old and guys get labelled as sexy with age."
The "Call You Mine" singer went on to call out the pervasive ageism in the music industry, highlighting the toxic double standard where women in their late 20s and early 30s are condemned as 'hags' while older men are celebrated as sexy.
"I'm fed up with being put in a box. I make my own rules. I'm tired of women getting labeled as "hags" when they get old and guys get labeled as sexy with age," she continued.
Looking ahead to her 30th birthday, Rexha then vowed to confront outdated stereotypes, and instead celebrate all the positive attributes that come with getting older. Reflecting on her upcoming 30th birthday, the "I'm A Mess" artist explained that she's "not running away from" growing older.
"I'm gonna celebrate my age because you know what, I'm wiser, I'm stronger and TRUST ME I'm a much better lover than I was 10 years ago," she added. "Is this too sexy for you?"
Fans and friends were quick to give her their full support her online, including Taylor Swift, also 29, who commented on her Instagram post, "DRAG THEM. 29 YEAR OLDS UNITE," followed by many heart emojis. Rita Ora also commented on the post saying, "You are beautiful, getting sexier with age and your talent SINGS for itself. Keep making those rules."
One Twitter user commented on Monday, "Love this. I just turned 49. I'm happier with myself & my body (after 5 kids) more now than when I was a too skinny 20 something. I've stopped obsessing & started embracing. Aging is a gift. Life is a gift. Love yourself."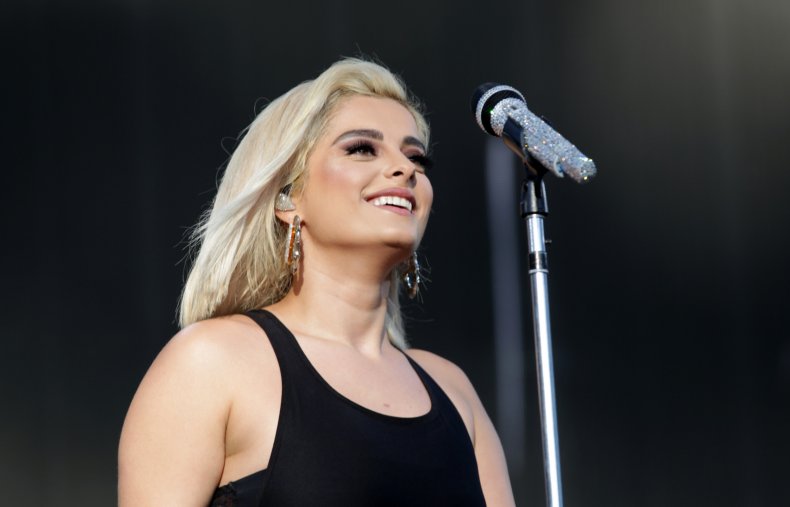 Another said, "At 31 I've never felt more comfortable in my own skin. You are NOT old. You are certainly sexy and that so called exec is clearly intimidated by a strong, sexy, beautiful, talented, confident woman. Long may it continue!!"
Rexha has a reputation for pushing back against industry standards.
In January, she used her Instagram account to say that unnamed fashion designers were declining to dress her for the Grammys as they said she was "too big."
"Empower women to love their bodies instead of making girls and women feel less then by their size," she wrote in the caption of a video of her discussing the issue. "We are beautiful any size!"