'Because It's 2015': Canada's Trudeau Sums Up His Gender-Equal Cabinet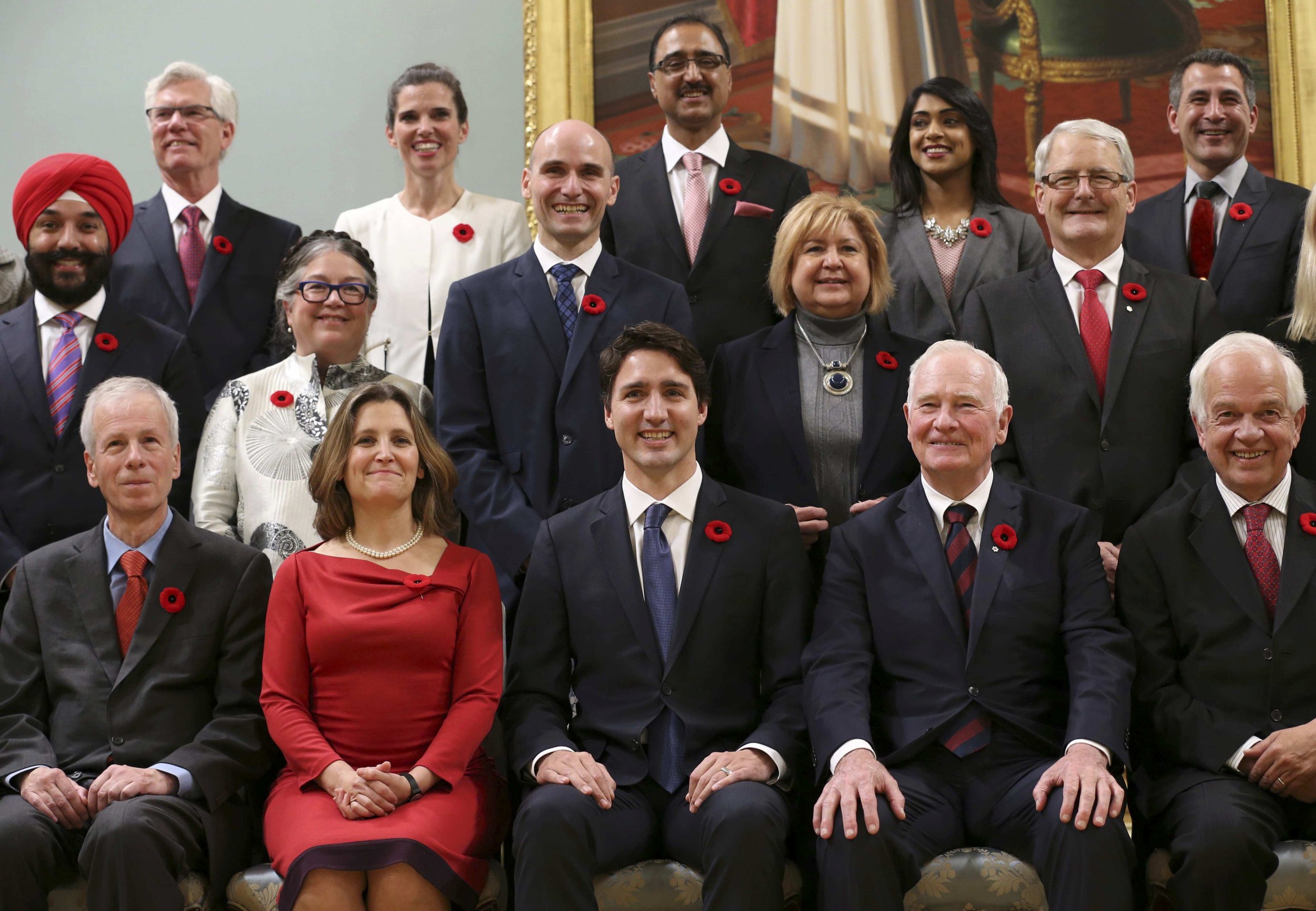 Justin Trudeau was sworn in as Canada's 23rd prime minister on Wednesday, and he's already set social media alight with his response to a question about his decision to have a gender-equal Cabinet.
During a press conference on Wednesday, Trudeau, who calls himself a feminist, was asked by a reporter why he decided to put 15 men and 15 women in his Cabinet. (There are 31 people in the Cabinet, including Trudeau.) His answer was a short one: "Because it's 2015," he said, to cheers and applause from the audience.
Ensuring parliamentary gender parity was part of Trudeau's campaign promises.
The women in Trudeau's new Cabinet include Mélanie Joly, a lawyer from Montreal who is now head of Canadian heritage; Environment and Climate Change Minister Catherine McKenna, from Ottawa, Ontario; and Health Minister Jane Philpott, a family physician, CBC reported. Carla Qualtrough, the new minister for sport and persons with disabilities, is a blind Paralympian.
"We will shine more light on government to ensure it remains focused on the people it is meant to serve," Trudeau said in a statement. "Openness and transparency will be our constant companions, and we will work to restore Canadians' trust in their government and in our democracy. We are committed to the highest ethical standards and applying the utmost care in the handling of public funds."
Women make up less than a quarter of national parliamentarians worldwide, up from 11.3 percent in 1995, according to U.N. Women. With 62.5 percent of ministerial positions held by women, Finland has the largest percentage of women ministers, followed by Cabo Verde, Sweden and France, according to the Inter-Parliamentary Union, whose figures were last updated on January 1. The U.S. is ranked 29th in the list, with 26 percent of ministerial positions held by women.
Canada will now rank in fourth place, equal with France and Liechtenstein, with 50 percent of its Cabinet consisting of women. Canada was last ranked joint 20th place with Austria and Spain, with 30.8 percent of its Cabinet made up of women.