Is Jordan Kimball the New 'Bachelorette' Villain? What His Instagram Page Reveals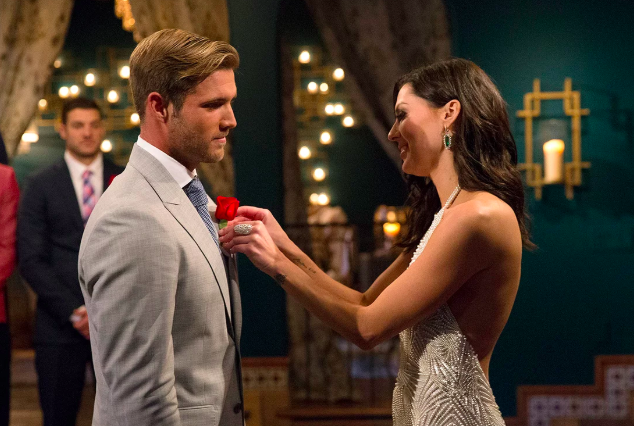 Almost every season of The Bachelor or The Bachelorette has a villain, and Jordan Kimball certainly seems like he's making a name for himself as Season 14's antihero. As Becca Kufrin continues her search for love on the ABC reality show, some fans accused Kimball of being there to further his modeling career—and not find true love with 2018's Bachelorette.
On Monday night's episode, Kimball took the opportunity to slam Lincoln Adim, who was brought to tears after a picture of himself with Kufrin got ruined. "Lincoln is a clown. Lincoln is something else," Kimball said. "It's done it's over. You got the kiss. That's the important part." Crying or not, at this point, Adim is arguably best known for the Life & Style article that claimed he defecates in a "nest" on the floor instead of using a toilet.
Adim's bathroom habits aside, Kimball put his modeling at the center of his bio on ABC's website. "A former Business/Accounting major, Jordan turned his good looks into a professional modeling career," his page says. "When he's not posing for magazines shoots giving his best 'pensive gentleman' look, Jordan enjoys kayaking and running. With a personal best mile time of 4:24 Jordan's excited to sprint to the finish line with the Bachelorette."
Kimball's Instagram page, which has more than 7,000 followers, is littered with his modeling pictures. "Be careful. This is not for everyone," his IG bio reads.
He referred to himself in the first person to promote the premiere of the show. "Tune in to see Jordy pursue love tonight on ABC's The Bachelorette 14," he wrote.
But he seemed like he was more interested in his outfit than getting to know Becca on the show's premiere. "I wanted [Becca] to hear the tapping of the shoes I wore because it's like the heartbeat of a gentleman," he told the cameras. "Hopefully, the fashion does make me unique... I spent six hours hand-selecting everything. Just by me wearing gray, I will stand out."
It might be too early to tell if Kimball is the season's villain and if he's just there to further his modeling career, but his conceited attitude certainly isn't helping him win over fans.
The Bachelorette airs at 8 p.m. ET on ABC.