Becca Kufrin Spoilers Revealed for 'The Bachelorette' 2018
Becca Kufrin revealed a major spoiler for Season 14 of The Bachelorette: She's engaged. For now, the identity of her husband-to-be remains under wraps. Last time viewers saw Kufrin she had been dumped by Bachelor Arie Luyendyk on television after being engaged for several months, but she's clearly moved on.
"I am engaged!" Kufrin, 28, told People magazine for their Friday issue. "It was the happiest moment of my life. And it feels so good to say it. I still pinch myself, like, did that all just happen? It's been a whirlwind."
Luyendyk, 36, broke up with Kufrin after he claimed he was still thinking about runner-up Lauren Burnham. Luyendyk later proposed to Burnham and she accepted.
"I went through the grieving process," Kufrin told the publication. "I was confused and angry and all the emotions you go through a heartbreak with."
Her heartbreak didn't last for long, with Kufrin finding a new man on Season 14. "I'm so excited to start this season and for everyone to see everything that happened," she said. "It's been crazy, but it was so worth it."
She doesn't have a vendetta against Luyendyk, either. "I watched all of last season back. I think that being in a relationship, there is a lot that you miss. When [Arie] is going on dates with other women, it helps to see his journey with all the other girls," she told Us WeeklyThursday. "Being on this side now, I can empathize a bit more. I can see what it is to try to sift through each person and each relationship to find the best one. At the end of the day, he had to follow his heart. I wanted to do the same thing for me."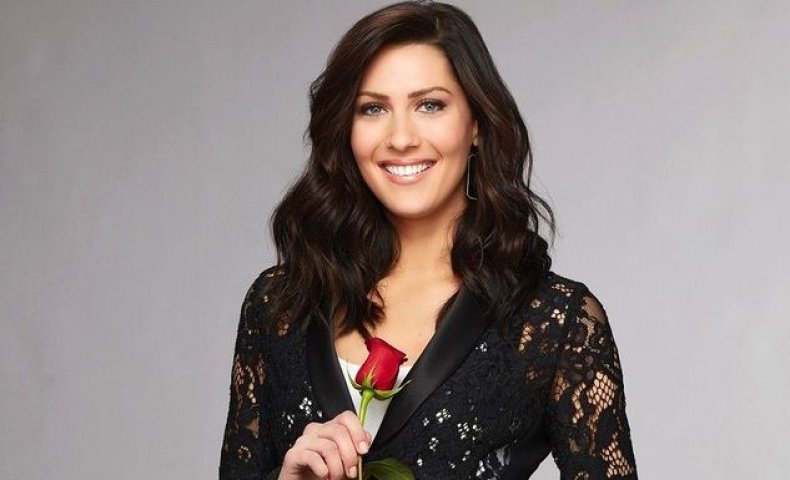 Kufrin wasn't the first one to break the news. Host Chris Harrison took to Instagram Tuesday to reveal she was betrothed. He wrote: "I can tell you today that Becca is indeed happily engaged! I can't tell you who it is but here's a hint… It's a human man." The post was liked more than 31,000 times by Harrison's 689,000 followers.
So who's the lucky guy? Watch Kufrin sift through 30 men when The Bachelorette premieres Monday at 8 p.m. ET on ABC. Fans will likely find out the man's identity when the proposal episode airs around the Fourth of July.