Beyoncé Will Win the Album of the Year Grammy When She's Old and Boring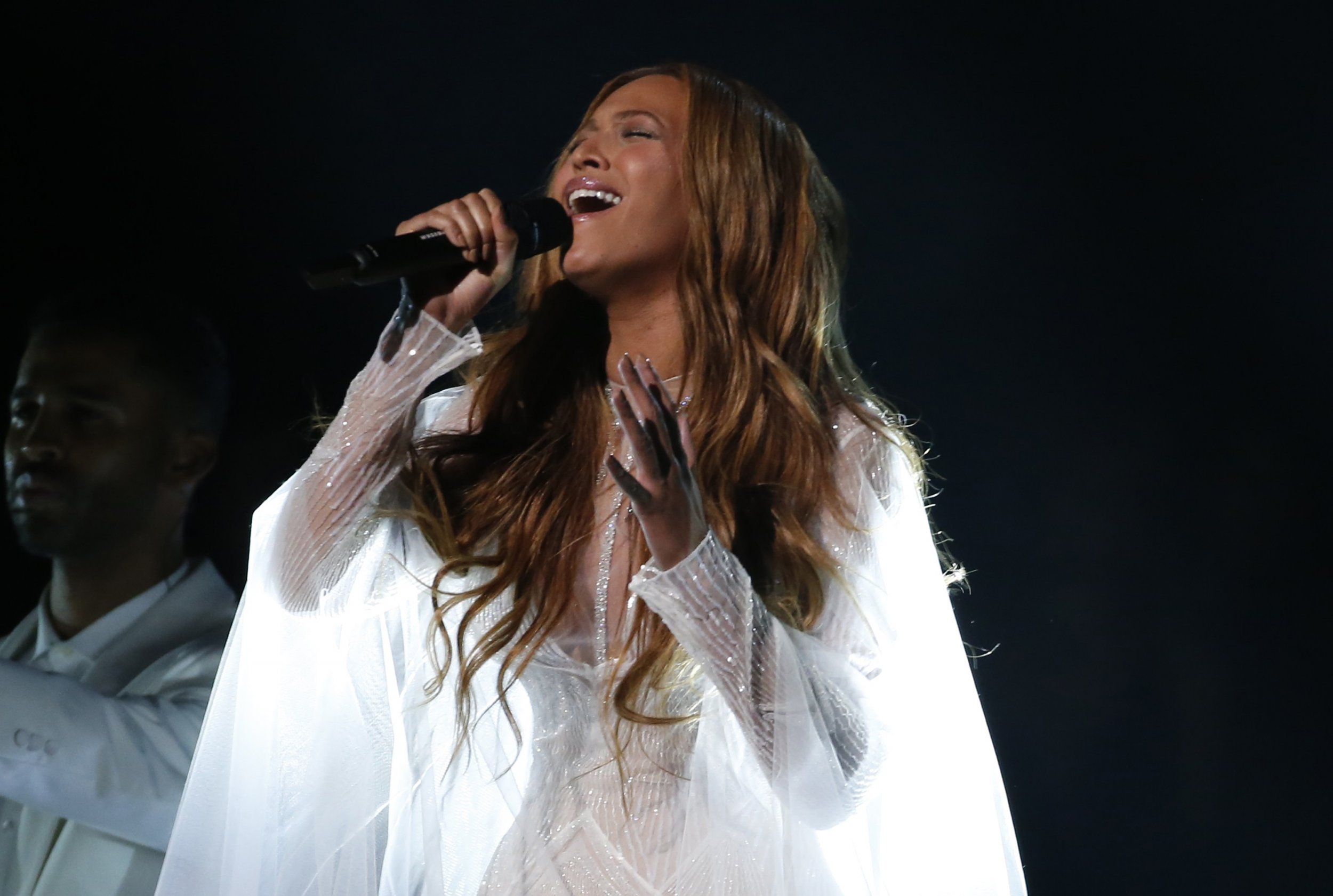 Beyoncé's self-titled release was a surprise when it dropped, but Grammy voters' preference for Beck's rather austere Morning Phase, which took home Album of the Year at Sunday night's awards show, was not.
Still, the outrage came fast and full of déjà vu. Before Beck had even had a moment to accept his award, Kanye West appeared onstage and motioned as if about to repeat his "I'ma let you finish" moment from 2009, then apparently thought better of the idea and returned to his seat.
West wasn't joking, as viewers initially assumed. The interruption was again in Beyoncé's honor, the rapper said after the show. Indeed, Beyoncé's game-changing album was the critical pick to win and nearly topped the Village Voice 2013 Pazz & Jop poll despite being surprise-released less than two weeks before ballots were due.
"Beck needs to respect artistry, he should have given his award to Beyoncé," West told E!. "At this point, we tired of it. What happens is, when you keep on diminishing art, and not respecting the craft, and smacking people in the face after they deliver monumental feats of music, you're disrespectful to inspiration."
The irony probably isn't lost on Beck. The shape-shifting, 44-year-old slacker-rapper-turned-indie-hero, who came to prominence with the refrain "I'm a loser, baby / So why don't you kill me?" and once exclaimed, "Mmm, tweak my nipple!" on the brilliant funk-pastiche record Midnite Vultures, has become the clean-shaven face of Grammy-approved respectability. Amusingly, on Monday The New York Times even dubbed the artist a "polite folk singer":
And not without reason: Morning Phase, though a fine if somewhat dour record, is Beck's most conservative release in at least 12 years, if not ever, and one of the few that feels like an explicit throwback to an earlier Beck project (2002's Sea Change). If nothing else, it fits squarely with the downcast soul of 22-year-old Sam Smith, the other big winner Sunday night. That's not to mention the racial politics of the Grammys, which last year awarded the white rapper Macklemore prizes for Best Rap Album and Best New Artist over the more talented Kendrick Lamar. Beyoncé's album speaks "of black family, womanist empowerment and black love," NPR music writer Ann K. Powers noted in a comment on this year's outcome. Its losing is "about identity and listeners being moved by what gives them insight into their own lives.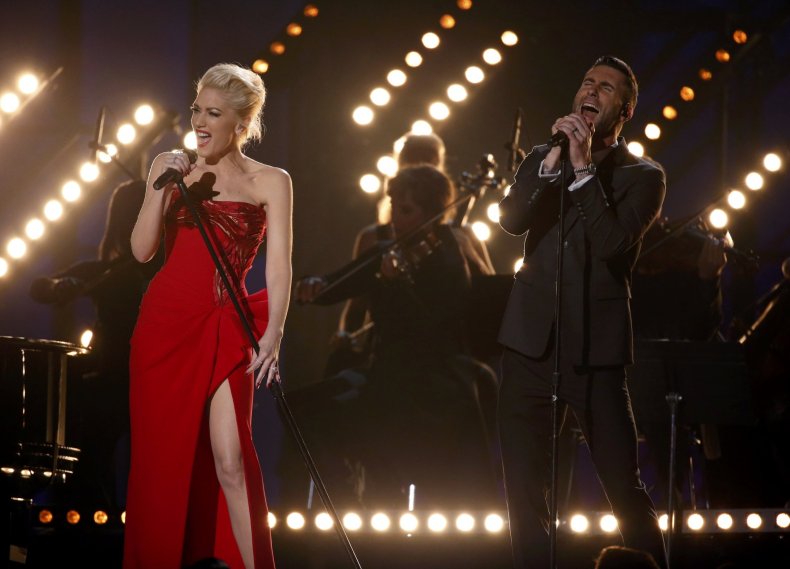 In Focus
Musicians and celebrities tread the red carpet and celebrate tunes at the 57th Grammy Awards in Los Angeles.
Launch Slideshow

35 PHOTOS
But rewarding conservatism over innovation is not new for the Grammys. Here, as many times before, the Album of the Year award feels like a consolation prize handed to an aging iconoclast musician who has mellowed substantially since being denied Grammys for more deserving releases. Consider Bob Dylan's win 35 years into his career (Blood on the Tracks wasn't even nominated), or Herbie Hancock's 2008 victory (ditto Head Hunters). Of course, Kanye West did not garner a nod last year for the most provocative hip-hop album of 2013.
Remember: This is a prize that once ignored Nirvana's Nevermind (no nomination) in favor of an Eric Clapton Unplugged release; even Prince, who presented Sunday's award, was nominated but did not win for Purple Rain, his unimpeachable 1984 masterpiece. Beck himself has been snubbed twice: The wonderful, genre-bending Odelay lost to Celine Dion in 1997, while Midnite Vultures lost several years later in favor of what is commonly listed among Steely Dan's worst albums.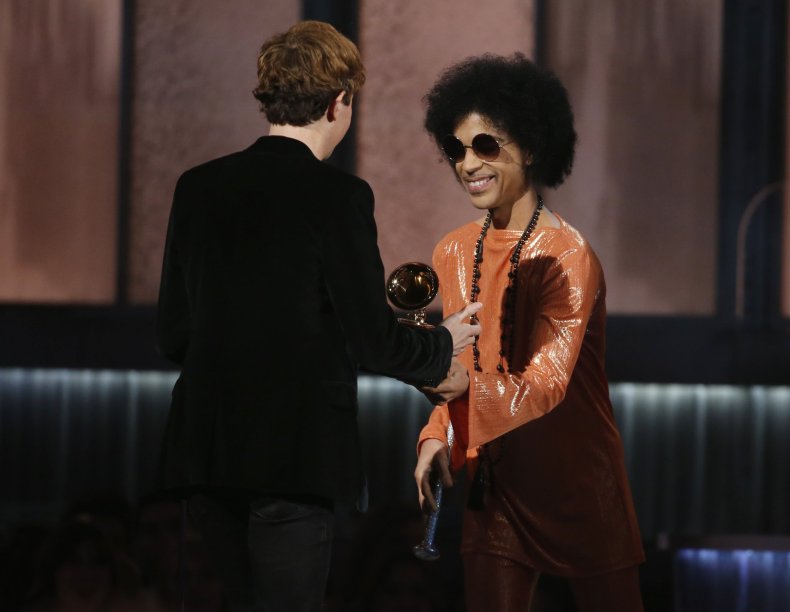 We may as well steel ourselves now for next year's ceremony, when Taylor Swift's 1989 or D'Angelo's Black Messiah—or both—could well lose out to something as crotchety as Bob Dylan's Frank Sinatra tribute album. That's how these things often go: The iconoclast becomes the status quo, snubbed becomes snubber. Album of the Year goes to comfort food, like U2's How to Dismantle an Atomic Bomb (2006 winner), and not bold statements, like U2's Achtung Baby (1993 loser).
Beyoncé will win Album of the Year someday. Of course she will. But it won't be two years from now, and probably won't be five years, either. It will be later, when she is old by pop-star standards (read: over 40) and has settled into a victory lap as contented as Morning Phase. If Grammy history is any indication, it will be for an album that is not her best work. And who will run onstage in protest then?