Becky Hammon Leads San Antonio Spurs to Summer League Championship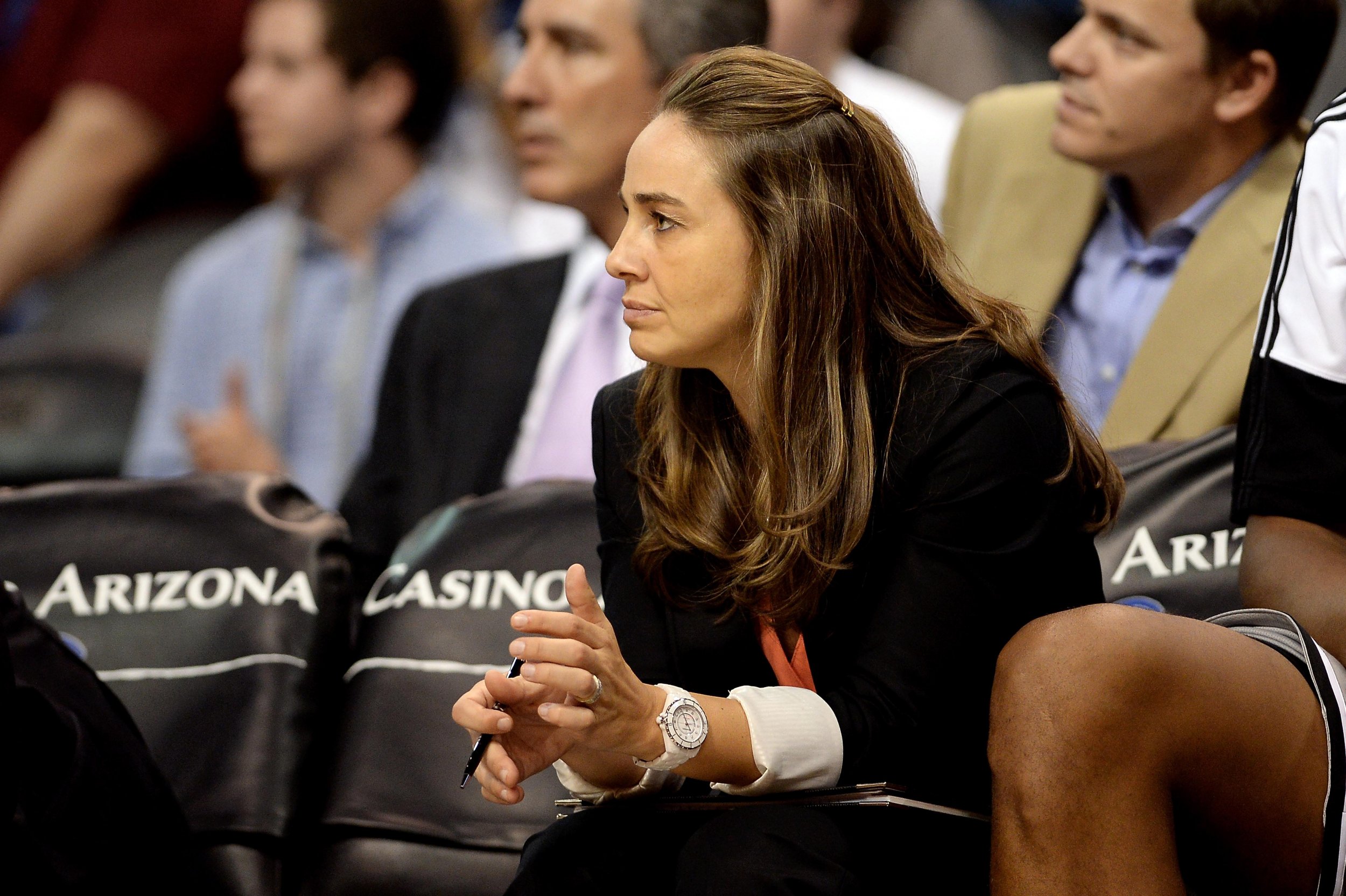 Becky Hammon already made history last year when she became the NBA's first female assistant coach. Now, she can add "head coach with a championship trophy" to her résumé: Hammon led the San Antonio Spurs' Summer League roster to victory in the final game of the Las Vegas Summer League tournament, as the Spurs beat the Phoenix Suns 93-90.
The Summer League is the primary venue through which NBA teams identify and evaluate new talent from the draft, as well as undrafted free agents. As a head coach, Hammon faced the considerable challenge of getting her team—consisting of young players competing "against" each other for elusive NBA roster spots—to mesh in a short period of time. The results speak for themselves.
Hammon was originally hired by the Spurs in August 2014, immediately after her retirement from the WNBA. While rehabbing from an ACL tear during her final season, she contributed to San Antonio coaches' meetings and team practices, impressing head coach Gregg Popovich. During the Spurs' visit to the White House after winning the 2014 title, Popovich told reporters, "Her being a woman just happens to be an incidental fact. She's a heck of a coach, a heck of a competitor.… She's worked with us before, and we wanted her on our staff. The fact that she's a female didn't matter at all."
During the Las Vegas tournament, Hammon was also very popular with her players, earning a reputation as a "players' coach." During the postgame trophy celebration, she gave all the credit to her team, saying that "they listened and played really hard for me."
The Spurs are known for being the best organization in the NBA, having won five championships under Popovich while setting trends in player development and international recruiting. Spurs assistants are also popular choices for teams seeking to hire new head coaches, and in the revolving door of the NBA coaching scene, there could be an opportunity for Hammon to make further strides in the future.