Bed Bug Awareness Week: These Are The Most Bed Bug-infested Cities in the U.S.
As summer approaches, mass bed bug infestations become the norm for many. But according to research, cities Philadelphia, New York and Dallas Fort Worth will suffer the worst.
Bed bugs can be found in bedding and mattresses, as well as personal belongings such as jackets, purses and luggage, taking on the role of the microscopic hitchhiker.
The research, which was conducted by Terminix, also found that 22 percent of Americans have had a bed bug encounter, especially if they have children (35 percent). Worryingly, nearly half of the country who travel (48 percent) do not know what precautions to take to guard against them.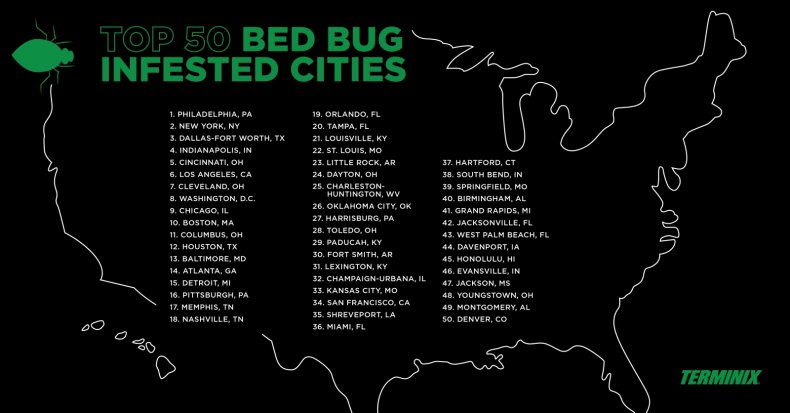 Philadelphia claimed the top spot for infestations followed by New York, Dallas, Indianapolis and Cincinnati. The former No. 1, Cleveland, fell to No. 7, which residents will be relieved to hear.
Commenting on the research, Matthew Stevenson, president of Terminix Residential, said: "Bed bugs continue to pose concerns for public health, as their presence is felt across the country, in cities large and small." The company also offered the following tips to help combat the unwelcome guests:
If travelling away for a holiday or work trip, check hotel headboards, mattresses and box springs for live bed bugs, their exoskeletons and/or dark blood spots.
Travelers should look for newly hatched nymphs, which are cream colored and the size of letters on a penny. Small translucent eggs can also be found in the tucks and folds of sheets.
Hang all clothing to stop bed bugs jumping from infested areas.
Avoid storing clothing in a hotel's furniture drawers.
Store suitcases on a luggage rack as far away from the bed as possible.
Vacuum suitcases when returning home, and immediately wash clothing in hot water.
Between trips, store luggage in a sealed plastic bag in a garage or basement, away from bedrooms.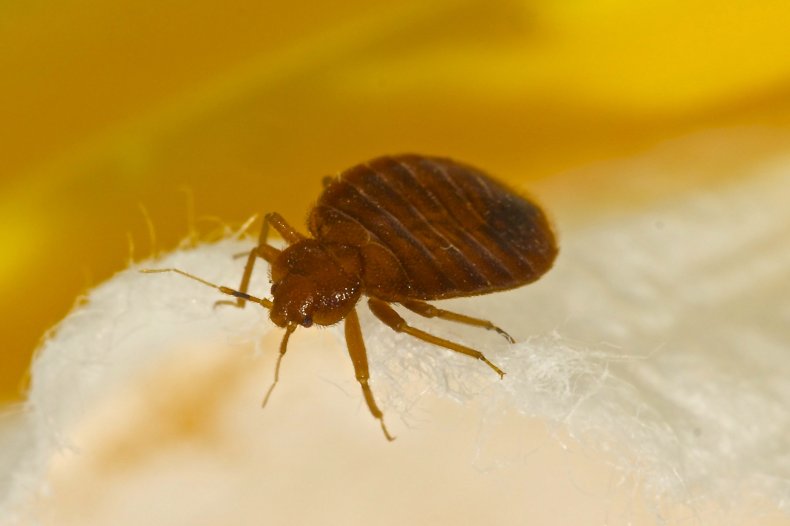 The company also recommends that if an infestation is suspected, homes should be inspected by a trained professional as bed bugs are extremely unlikely to be controlled by over-the-counter treatments.
According to the National Pest Management Association (NPMA), residual winter moisture coupled with wet forecasts will cause pest populations to spike early in much of the continental U.S. in the summer. Paired with the recent extreme weather across the country in Texas, Missouri, Kansas and the east of the country, it is predicted they will be more susceptible.
"While regions across the country were either unseasonably cold or warm this past winter, there's one factor that almost all of them had in common—excessive moisture," said Jim Fredericks, Ph.D., chief entomologist for the NPMA.
"From record-setting snow in parts of Texas and Arizona to excessive rain in the southeast, continued precipitation predicted for most of the country this upcoming season will allow pest populations to continue to thrive and multiply."