Bed Bugs May Cause Health Problems Long After They're Gone With Chemicals They Leave Behind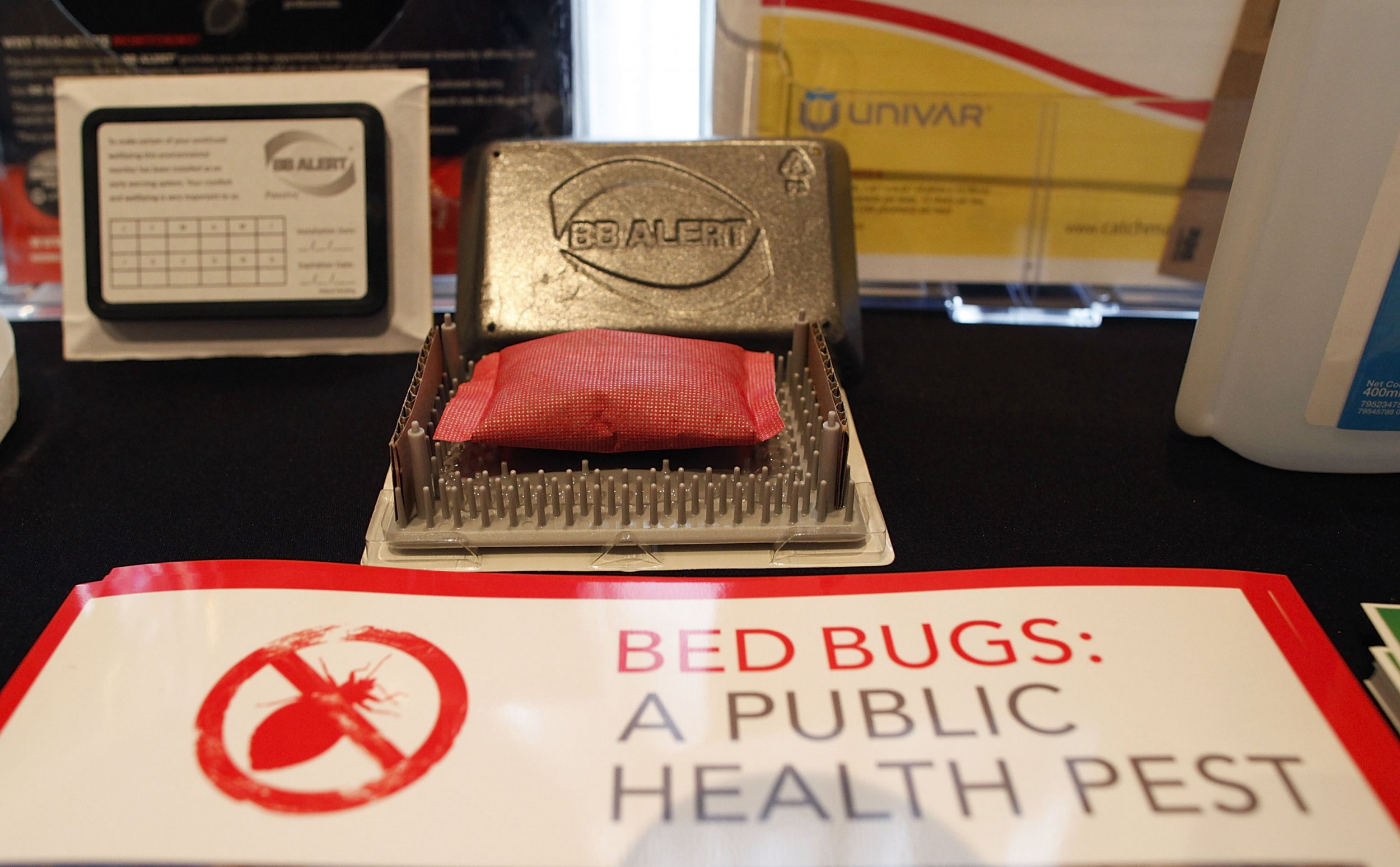 The parting gift of a bed bug infestation may be to leave us allergic to our own homes. A new study found that their waste contains a chemical that lingers after the insects have been exterminated, and these histamines may cause allergic reactions such as rashes and breathing problems.
According to a new study conducted by scientists at North Carolina State University, histamine levels from bed bug feces can remain high for months after a home has been professionally treated.
The findings raise the stakes for infestations of the dreaded Cimex lectularius. "Bed bugs are typically regarded as a nuisance pest, with limited medical importance because they are not known to transmit diseases," Zachary DeVries, study author and post-doctoral entomology researcher at NC State, told Newsweek via e-mail. "Our findings begin to challenge this belief."
DeVries and his colleagues collected dust from 140 apartments located in the same building in Raleigh, North Carolina, which was known to be infested with bed bugs despite pest control efforts. The researchers also gathered samples from five other homes thought to be pest-free and located about five miles away from the apartment building. The levels of dust were measured before and after a professional pest control company used a heat treatment and insecticide spray to eradicate the bugs.
A variety of substances can be found in dust—pollen, human skin cells, bacteria—but the scientists were specifically analyzing the levels of histamine. The study, published in the journal PLOS One, found higher levels of histamine in the apartments known to be infested with bed bugs.
But more surprising was just how dramatic the difference was. "Histamine levels in bed bug infested homes were at least 20 times higher than histamine levels in homes without bed bugs," DeVries said in a statement.
There's no need for panic just yet. "We must be cautious because we do not know how exposure to environmental histamine affects humans," DeVries told Newsweek.
But he acknowledged that the new finding could alter how we think about bed bugs. "If histamine has medical implications, either on its own or in combination with other allergens, this could completely change the way bed bugs are viewed and how we manage their infestations moving forward," said DeVries.
Future studies of bed bugs and their histamine should include a larger sample size to explore whether other variables may be affecting their findings, DeVries and his colleagues note in the published paper. Additionally, the studies should analyze health impacts of histamine in the air and how it affects people's skin and respiratory systems.
The data currently available show bed bugs aren't dangerous and don't spread disease, according to the Centers for Disease Control and Prevention. But that doesn't mean they aren't annoying. Bed bugs, which feast on blood, can cause rashes when they bite us and, in some cases, serious allergic reactions.