Anti-Earthquake Bed Goes Viral, Draws Mockery: 'Convertible Coffin'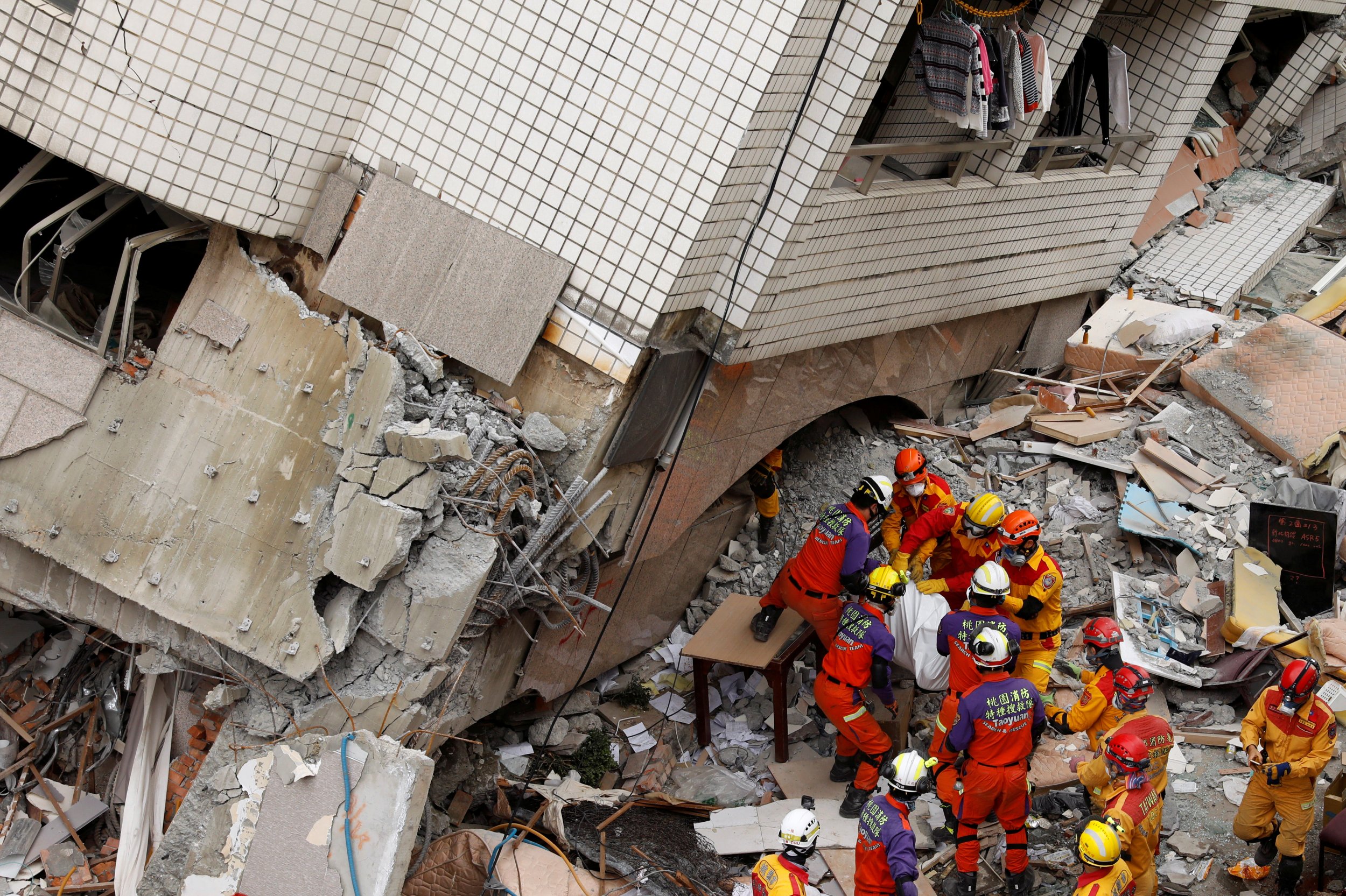 Earthquakes are one of Mother Nature's most terrifying offerings. Inland, they can level towns and shut down power grids, while at sea they can send towering tsunamis hurtling toward helpless coastlines.
One of the scariest aspects is that you never know when one will hit. Nations spend decades waiting for "the big one," doing what they can to minimize the destruction when it eventually comes. Whether you are an architect, emergency responder, politician or any other normal citizen, everyone in risk areas must be well-versed in earthquake procedures to maximize their chances of survival.
But for those who don't trust the government, architects or engineers to keep them safe, Russian inventor Dahir Insaat has created an anti-earthquake bed. The device acts as a normal bed until an earthquake is detected, upon which it becomes a minifortress. The product first gained attention in 2015 but is currently having a viral resurgence on social media.
As mock-up videos show, the mattress—and anyone sleeping on it—drop several feet into the bottom part of the bed to be surrounded by reinforced walls. A metal roof slides or clamps shut over the top, leaving nappers safe inside. Now locked in, air vents provide oxygen (assuming any can be found in the ruins of the building) while internal stores of food and water will keep those inside well cared for.
People who don't like tight spaces might want to take their chances outside the box. While waking up to an earthquake would be bad, waking up as you drop into a seemingly impenetrable metal container might be worse. And what if your apartment building doesn't collapse? You could be outside celebrating a new lease on life, rather than being confined in your bed.
The example videos raise as many questions as they answer: How do trapped people get out? What about using the toilet? Is the bed actually comfortable? How much will you have to pay for the privilege?
Many users seem unsure about sourcing their own earthquake bed. Some argue it is a "convertible coffin" rather than a bed, while others raise fears that spread-eagled sleepers might wake up missing limbs. Another questions how intense the vibrations have to be to set off the shutdown. Would trucks rumbling by do it? How about children jumping on the bed? Or even more adult activities—a sudden lockdown would be a real mood killer.
A similar product appears to have been patented to Chinese inventor Wang Wenxi. Though he hasn't seen any noticeable developments over the Insaat model, Wang's bed-in-a-box is in the testing stages. Videos show two people trying out the bed, slowly dropping into its armored interior. (The descent is slower than in Insaat's concept videos.) Once inside, the couple can be seen quite happily helping themselves to snacks before clambering out of an escape hatch at the foot of the bed.
Another video shows lumps of concrete being dropped onto the bed from a decent height. The cozy contraption deals with the impact fairly comfortably, remaining intact. Anyone inside would have quite the headache, but at least they would still have a head.
It is not clear how far along either product is, or how much they might set back nervous sleepers. Newsweek was unable to track down Wang to ask about his device, while Isaat did not respond to request for comment in time for inclusion in this article.