#BedBugSummit Trends After Allegation of Infestation at Trump's Doral Resort Resurfaces Ahead of G7 Summit
The hashtag #BedBugSummit was trending on Twitter Friday after users promoted a past allegation of bed bugs at President Donald Trump's golf resort in Doral, Florida, in the wake of his decision to hold the Group of 7 (G7) summit at his property.
"Bring the leaders of the free world to Doral, he said. What could go wrong, he said," tweeted songwriter Holly Figueroa O'Reilly, founder of Blue Wave Crowdsource, which supports Democratic candidates.
Twitter users began using the hashtag Thursday after White House acting chief of staff Mick Mulvaney announced that the G7 summit would take place at Trump's Doral resort because it was "far and away the best physical facility for this meeting." Immediately, Americans criticized Trump for what will undoubtedly be profit to his own business.
O'Reilly had shared a story from January 2017 about the Trump Organization reaching a settlement on a lawsuit from a business traveler who sued after staying at Trump National Doral Miami and getting bed bugs all over his arms, back and face.
"Welts, lumps and marks over much of his face, necks, arms and worse," is what the guest, Eric Linder, alleged. The Trump Organization denied the claims and Trump blamed Democrats.
"No bedbugs at Doral. The Radical Left Democrats, upon hearing that the perfectly located (for the next G-7) Doral National MIAMI was under consideration for the next G-7, spread that false and nasty rumor. Not nice!" Trump tweeted Aug. 27.
Investigators never found bed bugs at Doral, according to The Washington Post.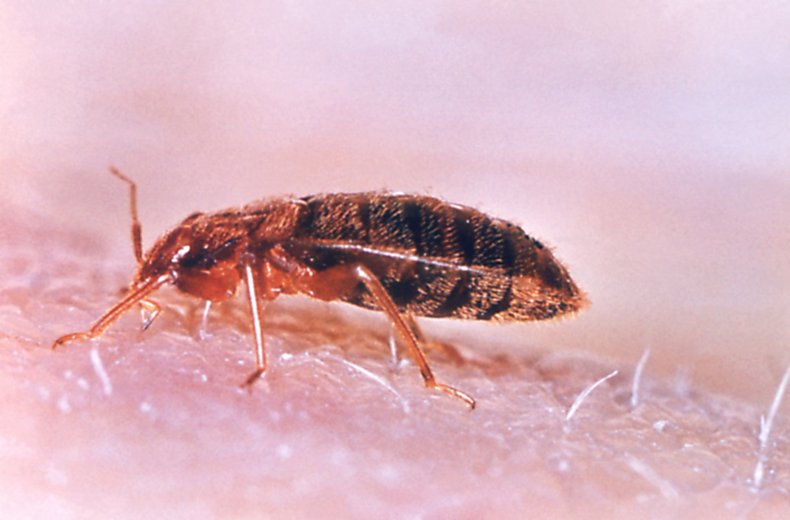 But many Twitter users appeared to believe the guest instead of the president.
"Word is that Trump National Doral is infested with disgusting creatures that no one wants around but are nearly impossible to get rid of. Also, it has bed bugs. #BedBugSummit," tweeted comedian Nick Jack Pappas.
"Are the leaders of #Japan #Germany #Canada #France looking forward to the #BedBugSummit?" a Twitter user wrote, referencing some of the countries with leaders heading to the G7 summit.
Author and former White House aide Keith Boykin remarked that the organizers of an actual bed bug summit could be negatively impacted by the bad press around Doral.
"The people who put on the real #BedBugSummit should probably sue Donald Trump for trademark infringement," Boykin tweeted. "His Miami Doral event could dilute the brand of the business."
The National Pest Management Association last hosted the Global Bed Bug Summit in November 2018 in Denver.
The #BedBugSummit hashtag had more than 7,400 mentions as of late morning Friday. Trump has not made new comments about Doral and the bed bugs allegations.