Authorities Recall 14,000 Pounds of Beef Because It Might Have Been Made With Rubber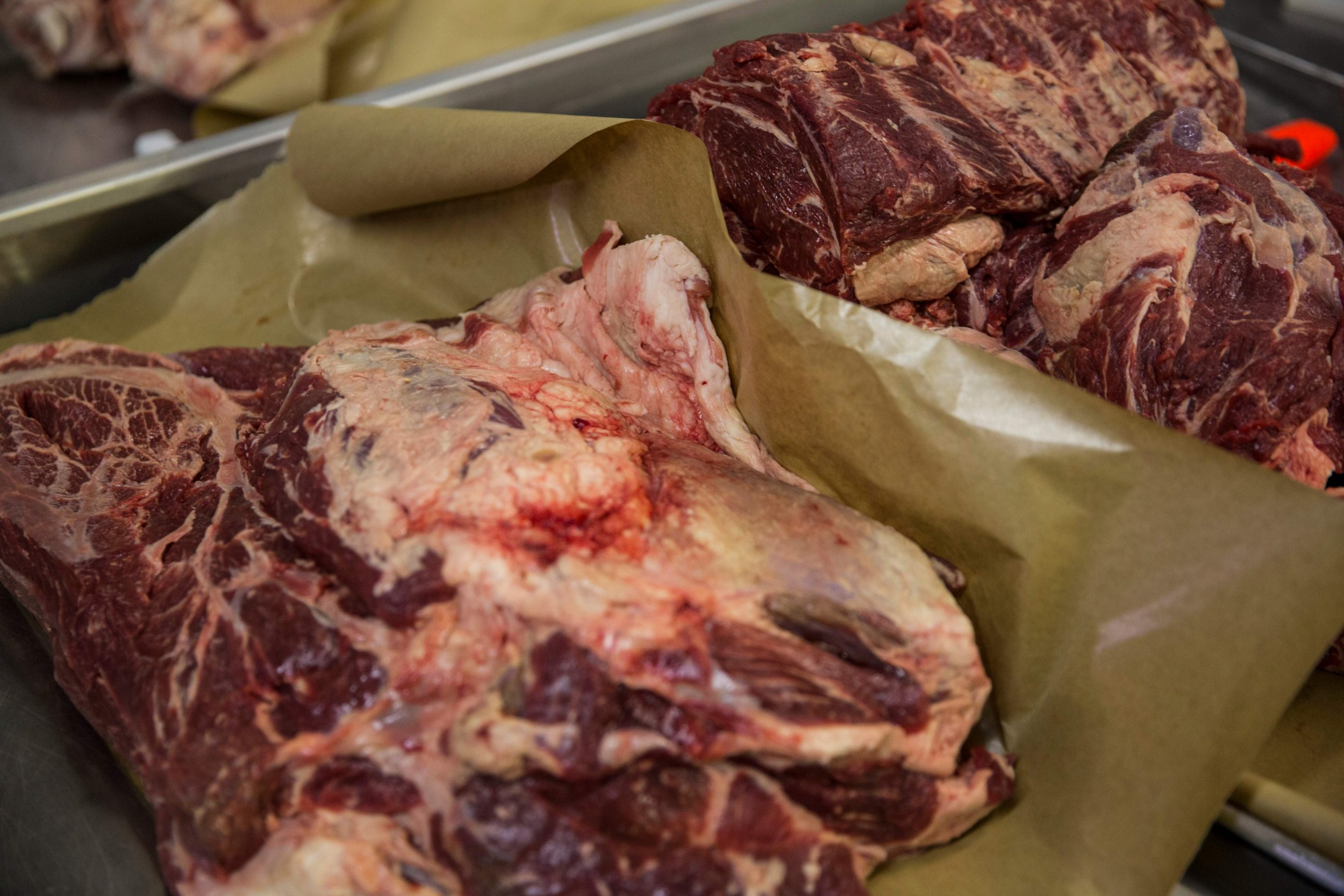 An Ohio-based company is recalling more than 14,000 pounds of barbecued beef after learning that it could contain "extraneous materials," including rubber. The affected meat was shipped to locations in Indiana, Kentucky and Ohio.
J.T.M. Provisions, a food group that sells precooked meals, announced on Friday that it would be recalling its 14-ounce tray labeled "Bar-B-Q Sauce With Pulled Beef." Affected products carry the number 17266 on the label.
"The problem was discovered after the company received two consumer complaints regarding extraneous material contamination," the USDA said in a statement. "There have been no confirmed reports of adverse reactions due to consumption of these products. Anyone concerned about an injury or illness should contact a healthcare provider."
The USDA deemed the recall a class II, meaning that "there is a remote probability of adverse health consequences from the use of the product." A Class I recall is the most serious, used to denote situations "where there is a reasonable probability that the use of the product will cause serious, adverse health consequences or death."
J.T.M. Provisions, which entered the recall voluntarily, could not immediately be reached for comment. People who discover they bought the contaminated meat should throw it away or return it to the store where they bought it, the statement said.
According to the Earth Policy Institute, Americans eat a total of 52.2 billion pounds of meat each year, which breaks down to more meat per person than almost any other country. The National Cattlemen's Beef Association reported that there were more than 913,246 cattle operations in 2016. U.S. beef production that year was 25.2 billion pounds.
Generally speaking, Americans have been eating less beef than in years past. Between 2005 and 2014—years that include the recession and rising beef costs—consumption plummeted by 20 percent, according to the National Resources Defense Council. However, that may be changing: According to the U.S. Department of Agriculture, consumers are eating more meat, including beef, in 2018 than ever before.