A British hotel charged a guest more than $68,000 for a single pint of beer.
Peter Lalor, chief cricket writer and beer editor for The Australian, was watching the Ashes Cricket Series in the hotel bar at the Malmaison in Manchester on Sunday. When he went to pay for his Scottish Caledonian Deuchars IPA, Lalor sensed something was wrong.
"I didn't have my reading glasses when she presented me with a bill for the beer," he tweeted, "and when she had some problems with the machine I didn't think much of it, but it was eventually resolved. I said I didn't want a receipt and she went to leave."
But there was still a nagging feeling a mistake had been made. Indeed, the beer was supposed to be £5.50 (about $6.70), but the server had actually charged Lalor £55,000, or slightly more than $68,000. (In comparison, in 2018 the average price of a beer in England was about $4.40.)
"I just had this weird feeling and I said, 'How much did I just pay for that beer?' The girl at the bar looked at the receipt and said, 'Oh my God!' and was a bit reluctant to show me the bill." Lalor told The Guardian.
A hotel manager quickly acknowledged the mistake and promised to rectify the bill. Lalor left, assuming his bank would not approve such a large charge anyways.
"I woke up to an alarmed phone call from my wife, who had found a massive hole in my mortgage account," he told The Guardian. "They can take the money out in a second but apparently it takes them up to 10 working days to put it back. I'm losing a fair whack of interest and as of this moment, I'm $99,000 [Australian dollars] out of pocket."
He added that he had also been charged a $1,710 "transaction fee."
"It really is baffling that both Visa and our bank would allow such an amount to go through unquestioned," Lalor later tweeted.
A Malmaison spokesperson told paper the hotel was conducting an investigation. "We have been in contact with Peter to apologize and ensure this has been resolved as quickly as possible."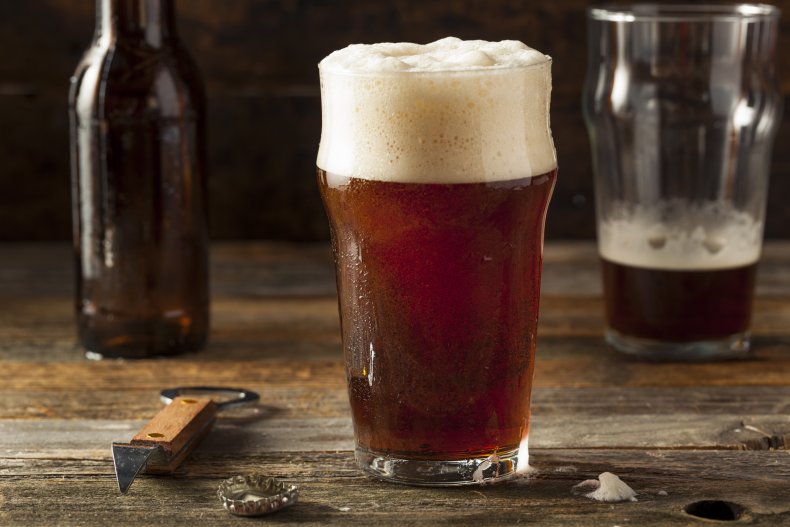 On Thursday, Lalor tweeted that the hotel was being "very helpful" in correcting the error. He also praised Deuchars.
"It's a good beer. The original version of it won a heap of awards, including the Supreme Champion Beer of Britain," he wrote. "But if you are thinking that no beer is worth the best part of $100,000 [AUD], then I am inclined to agree with you."
While beer rarely gets as expensive as Lalor paid, there are some rather pricey brew on the market: A 750ml bottle of Lost Abbey Cable Car Kriek sold for $923, one of the most expensive bottles ever sold at Skinner Auctions.