Bees Swarm Matchbox Twenty Concert Venue, Delaying Show and Inspiring Memes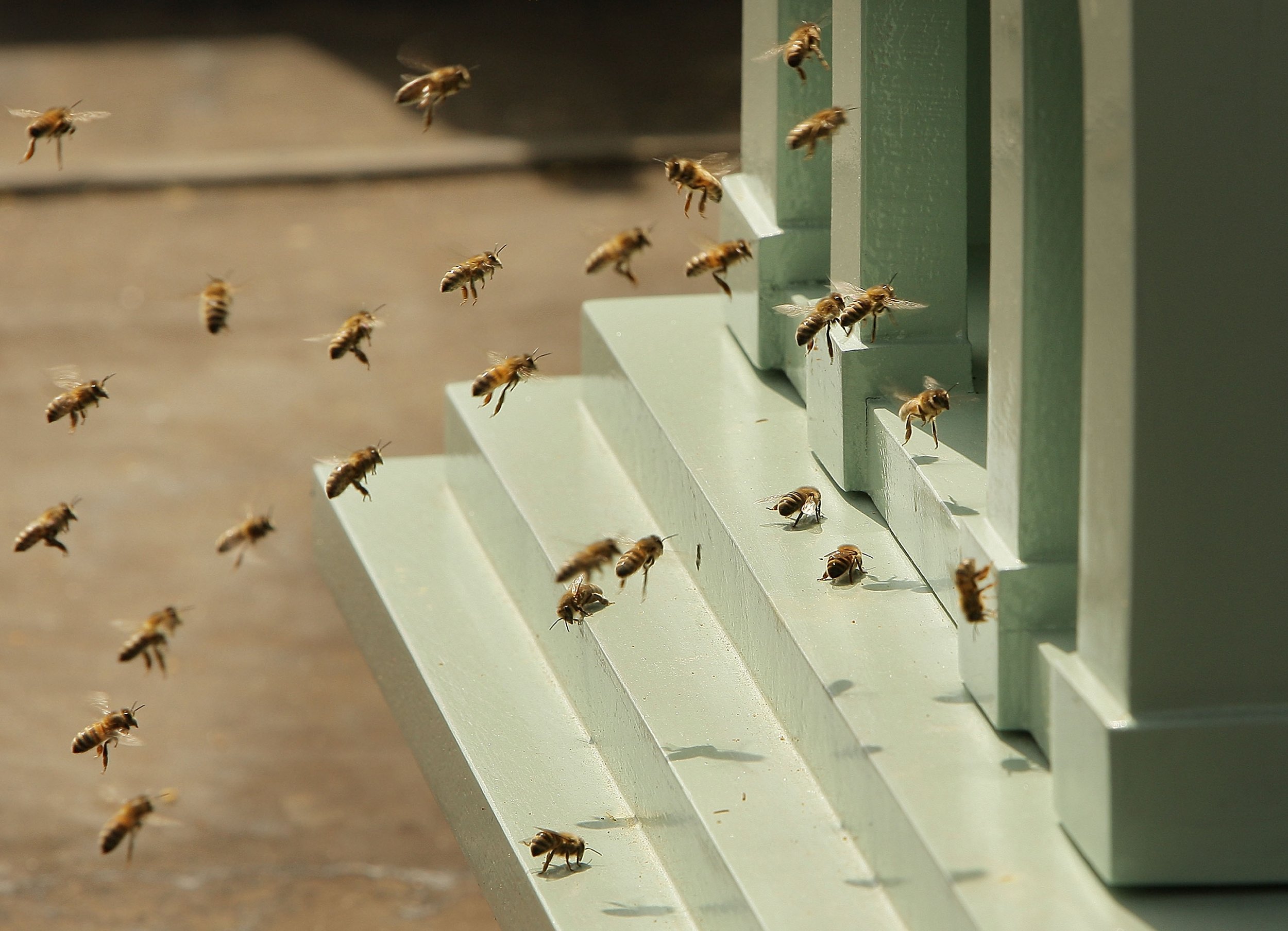 The show must go on, even when there are bees telling the band to buzz off.
Thousands of fans at a Matchbox Twenty concert in Tucson, Arizona, had to wait, as the start of the show was delayed for more than an hour Thursday night by a swarm of bees that took over the venue. Beekeepers were promptly called in to Casino del Sol to handle the incident, which came after two recent fatal bee attacks in the area. Local police told KGUN-TV it took about 45 minutes to clear the amphitheater of the insects.
Related: 'Drone bees' are comically inept, expensive and dangerous to real bees
Despite the delay, frontman Rob Thomas kept the attendees in good spirits. He tweeted just before the concert was set to start that Casino del Sol was not letting anyone in, "no shit." He later posted a brief video on Instagram of bandmates Kyle Cook and Matt Beck jamming to a guitar riff and accompanied by buzzing noises played on an iPhone.
And, of course, he shared memes.
As The Daily Dot pointed out, several Twitter users reprised Matchbox Twenty lyrics to feature bees. "It's 3 a.m. I must be lonely" became "It's bee a.m. I must bee lonely." "I wish the real world would just stop hassling me" became "I wish the real world would just stop hassling bees." ("You taste like honey, honey" didn't need any editing at all.)
Though they may not have been welcome at Thursday's show, honeybees have begun to bounce back after a recent die-off. The U.S. Department of Agriculture disclosed Tuesday that the number of commercial honeybee colonies grew 3 percent between April 2016 and April 2017, according to Bloomberg. And fewer hives are being affected by colony collapse disorder, a mystery involving worker bees suddenly leaving their queens, effectively killing the hives.
If the insects do want to attend a show, they should probably stay away from Matchbox Twenty's tour and instead head to Coventry Cathedral in England. On October 10, organizers there will play to parishioners a live stream from a 50,000-bee hive-turned-choir, according to Christian Today.