'Before The 90 Days' Star Yolanda's Kids Are Certain Williams Is Catfishing Her
This season of 90 Day Fiancé: Before The 90 Days hasn't been looking too good for Yolanda, and things got a whole lot worse on Sunday night.
Yolanda's worst-case scenario came true when she learned that her online love, Williams, is definitely a catfish.
The single mom fell in love with the man, who claimed to be British, on Instagram. He asked her for money to visit, but she chose to visit him instead. She couldn't get a flight booked because he gave her a non-existent airport, and started to ignore her pleas for help. Eventually, Yolanda received an email from a stranger that demanded ransom for her explicit photos.
With all of it, Yolanda still had hope that Williams was truly the man she loved. America rolled their eyes along with her children, all who saw the sweetest woman desperately wanting a fantasy to be a reality.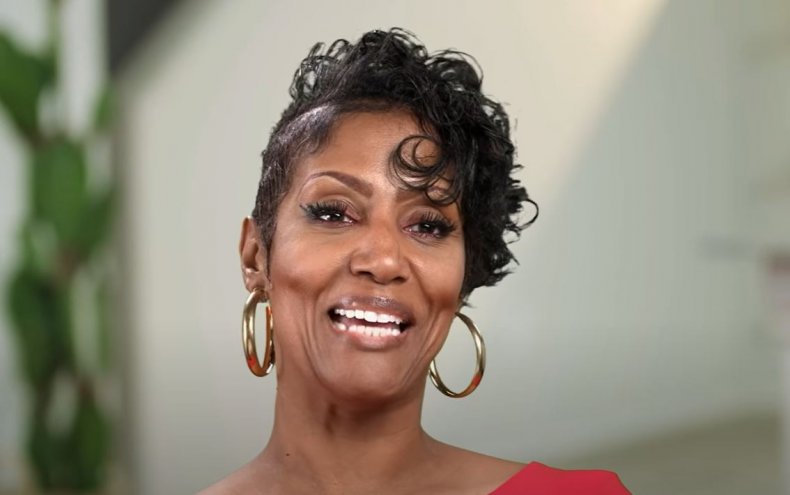 So what, exactly happened? Yolanda's kids figured it out. After conducting a reverse image search that Nev Schulman from Catfish would be proud of, Karra and Damante learned Williams was using photos of a random, hot muscular guy to catfish their mom.
Even with internet proof, Yolanda wasn't convinced. She still thought there was a chance her connection with Williams was real, even if the photos weren't. "On one hand, you know, I have these stock photos. And, on the other hand, I have all these real conversations with him talking on the phone and texting" she explained on the episode. "Am I being catfished? I don't know now. ... I mean, I feel like the truth is somewhere in the middle, and I'll get to it. I'll definitely get to it."
Yolanda isn't the only one with a possibly dead-end storyline on this season. There's also David and Lana, who have yet to meet, too. David is a man from Vegas who fell in love with Lana on a Ukrainian dating site seven years prior. The pair have apparently tried to meet up four times now...and Lana has never shown.
The series follows David making a long trek to Lana's village where he finally knocks on the door of the address she gave him years prior when he tried to book her a cruise. A man opened the door with no idea who Lana was or why she'd give him the address. The man claimed to have lived there since the 90s.
Sunday's episode showed David returning to the U.S. alone after the uneventful trip. He's hired a private investigator to try to find Lana, who he only speaks to via a pay-to-use dating app. He's already spent over $100,000 on their conversations.
David is also aware that Lana has a handful of dating pages with multiple names, but isn't convinced that means she's a scammer. Ain't love grand?