'Before The 90 Days' Stars Rosemarie and Ed Aren't On Good Terms After 'Embarrassing' Comments
No matter what happens with Big Ed and Rose on 90 Day Fiancé: Before The 90 Days, it appears their current relationship isn't good. Rosemarie slammed Ed on Instagram Sunday night and claimed he used her for fame.
The comment comes after Ed declared himself the most famous 90 Day Fiancé alum. He's not entirely wrong; the internet is eating up his quirks and super odd relationship with Rose, though he may not be getting attention for the reasons he hopes. It seems the internet is certain the pair, Rose, 23 and Ed, 54, won't last. Now, it looks like they may be right.
Rose was fuming during her Instagram live video on Sunday. It came as the episode aired, and Rose, apparently, wasn't happy about the things Ed said about her to the camera. "How dare you embarrass me in front of millions of people," she said. "People, don't believe him. He doesn't really care about me. He just wants to be famous, that's why he's doing that."
She continued. "He did not even give me any gifts except bra and panties. All the words out of his mouth are lies. It's not at all true," she explained. "He did not care about me, especially my son."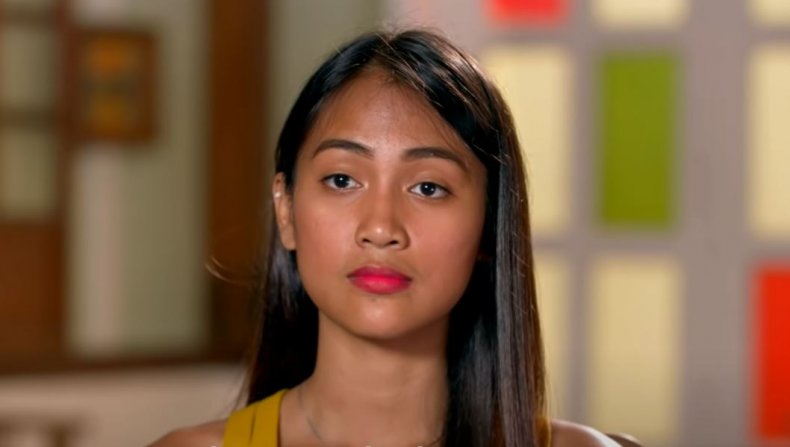 The Instagram Live post has now been deleted but was captured by The Blast.
Sunday night's episode of Before The 90 Days showed Ed and Rosemarie discussing the giant roadblock in Ed's mind: Rose's sister. Early in the series, Ed received a direct message from Maria, who asked for money to fund her retail store. Ed was uncertain throughout the show because he thought Rose may just want to go to America to escape her life in the Philippines. He feared she may be a part of the plan to ask for money.
The pair had a surprisingly peaceful conversation about it. Ed finally revealed Maria's message to Rose. The couple agreed to speak with her about it together. But after the series, it seems Rose may not believe Ed's claim. The show did share screenshots of Ed's messages with Maria, but Rose may think they are fake.
"But I feel hurt for now. I want to say, 'I feel hurt for now.' Please don't believe Ed. It's not always true what he said. Thank you."
It appears much of Rose's hurt may have come from Ed's comments about her bad breath, too. This is just one of the uncomfortable remarks Ed made about Rose's appearance and hygiene during the season. He gifted her mouthwash, a toothbrush and toothpaste. She shot back at the offensive gift by revealing she has a stomach ulcer, and that she does brush her teeth daily.
This comes just weeks after the Internet tore Ed apart for suggesting Rose shave her legs to fit his own standards.
Big Ed hasn't responded to Rose's Instagram disses. On Monday morning, he posted personalized Cameo video of himself dancing, dressed as Nacho Libre. In it, he said the hate is helping him be "huger," and he also said he put himself in the prime spot to receive cruel remarks by sharing his life on the reality show.