Beggs Shooting Update: 16-Year-Old Girl Reportedly Shot in Head While She Slept By Her Mother Dies
An Oklahoma teen who was allegedly shot in the head by her mother died on Tuesday night, authorities confirmed. The 16-year-old girl was shot on November 1 at her home along with her 18-year-old brother and 14-year-old sister.
Okmulgee County Sheriff's Investigator Duston Todd announced that Kloee Toliver "succumbed to her injuries" on Tuesday night. The 16-year-old "suffered brain death" after her mother, 39-year-old Amy Leann Hall, allegedly shot her in the head while she slept.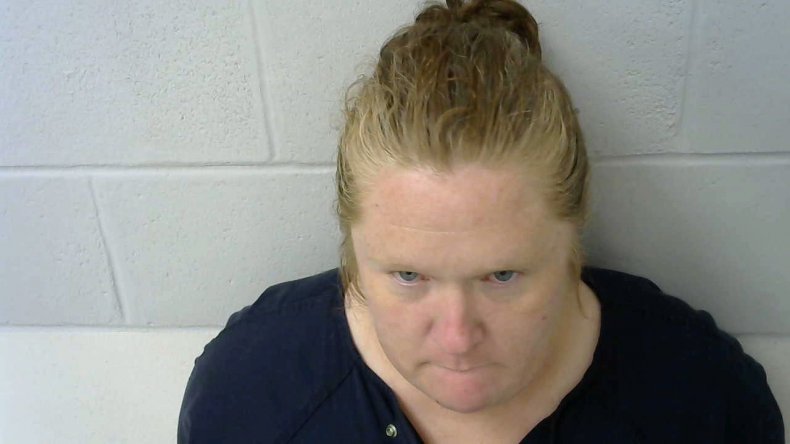 In a news release on Monday, Todd said that Kloee would be kept alive long enough to donate her organs.
Hall was accused of also shooting her two other children around 6:30 a.m. on Thursday, November 1, in the Nuyaka area near Beggs, Oklahoma. She allegedly fatally shot her 18-year-old son, Kayson Toliver, before opening fire on her two daughters.
A probable cause affidavit revealed the youngest girl took the gun from her mother. The girl also suffered a gunshot wound but was in good condition.
Hall left the family's home after the shooting and led law enforcement officers from Okmulgee County on a brief pursuit before surrendering. She was caught on Oklahoma 56 on her way towards Okmulgee, Sheriff Eddy Rice said.
The victims's mother reportedly admitted to shooting her three children. Another 18-year-old who was staying the night at the home was not injured during the shooting, Tulsa World reported.
"When asked for names, (Hall) only replied she didn't wish to speak their names, but advised the victims were 'kids,' ages 16 and 18," investigators wrote in the affidavit, according to Tulsa World. She reportedly told investigators that she planned to kill all her children, but her youngest daughter "interrupted the plan."
Hall told investigators that she believed the children's father, her ex-husband, had been engaging in a sexual relationship with all of them and "some part of me thought I was saving them," the affidavit said. She reportedly planned to kill her three children and herself.
Hall was charged with one count of first-degree murder and two counts of shooting with the intent to kill. She was being held without bond in the Okmulgee County Jail and was scheduled for an initial court hearing on November 29.
Todd said on Monday that another first-degree murder charge would be added after her daughter's death.