Behead Arab-Israelis Opposed to State, Says Foreign Minister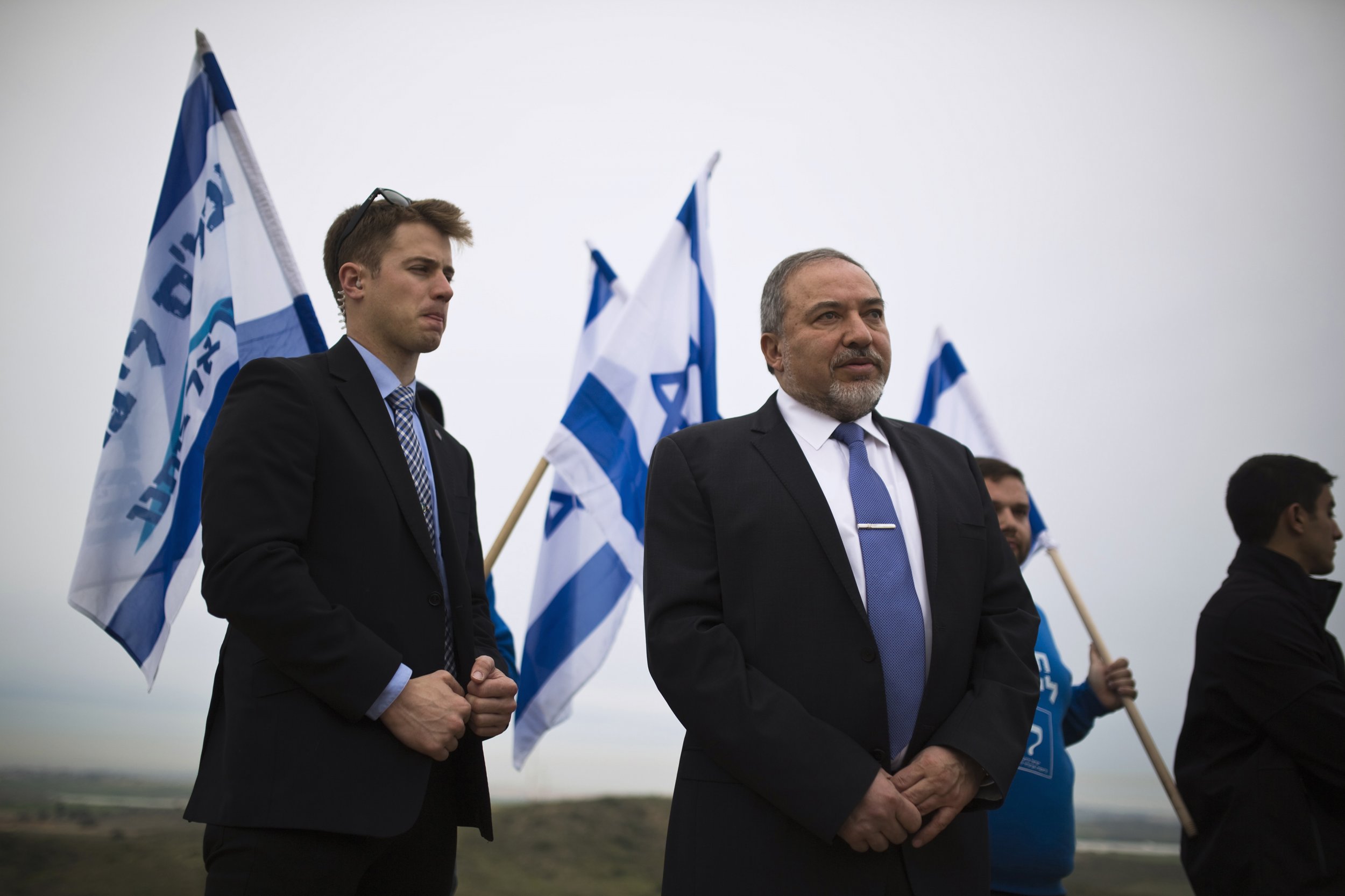 Israeli foreign minister Avigdor Lieberman has said that Arab citizens who are not loyal to the state of Israel should have their heads "chopped off with an axe".
The minister, leader of the Yisrael Beiteinu party and an outspoken critic of Israel's Arab population, made the controversial remarks on Sunday in a speech to an election rally held in the western Israeli city of Herzliya ahead of the March 17 vote.
"Those who are with us deserve everything, but those who are against us deserve to have their heads chopped off with an axe," the ultra-nationalist politician said.
At a Q&A session following the speech, an Arab-Israeli audience member asked what would become of her if his plans became policy, to which he replied: "I have no problem with your being a citizen. I expect all Arabs, Christians and Jews to be loyal to the state, regardless of religious affiliation, and to serve in the IDF. We accept and encourage those who identify with us."
He added that those who raised a black flag on 'Nakba Day' (Day of Catastrophe), in reference to the day following the creation of Israel in 1948 in which thousands of Palestinians were forced to flee their homes, should be sent to live in the Palestinian territories.
"Those who raise the black flag on 'Nakba Day' in mourning over the establishment of Israel do not belong here, as far as I am concerned, and I am quite willing to donate them to PA chief Mahmoud Abbas," he said. "It would be my pleasure."
Other remarks made in the speech were his call for Arab-majority areas to no longer be part of the Israeli state, such as the city of Umm el-Fahm in Wadi Ara. "There is no reason for Umm el-Fahm to be a part of Israel," he said.
Ron Gilran, vice-president at the Tel Aviv-based geopolitical risk consultancy The Levantine Group, says that such remarks by Lieberman and his right-wing party are common before an election in an attempt to drum up support from core voters.
"Generally, it is very typical for Yisraeli Beiteinu to radicalize their statements in a bid to gain votes," Gilran says. "The educated voter knows that these kind of things are a transparent attempt to garner popular support."
Lieberman is no stranger to controversy when it comes to his comments regarding Arab-Israeli citizens within Israel. Last month, the radical politician said that he would introduce the death penalty for Palestinian "terrorists".
Last November, Israel's top diplomat proposed that Israel's Arab citizens, who make up 20% of Israel's population, be offered financial incentives to resettle in any creation of a future Palestinian state.
In his party's manifesto, he wrote that the proposal for Israeli-Arabs "who feel part of the Palestinian people [to leave the country] will solve the problem of divided loyalties and 'split personality' they suffer from. They can decide if they are part of the state of Israel or Palestine."
Lieberman remains the only foreign minister in the world who does not officially live in the country he represents, with a residence in an Israeli settlement in the occupied West Bank.
The Israeli election, just over a week away, pits the opposition Zionist Union, led by Isaac Herzog and Tzipi Livni, against Israeli prime minister Benjamin Netanyahu's Likud in a close race. Polls last week showed opposition leader Herzog two seats ahead, but Netanyahu, with the seats accumulated by right-wing parties led by Lieberman and economy minister Naftali Bennett, may be able to form another coalition government.