A Brief History of Donald Trump and Rosie O'Donnell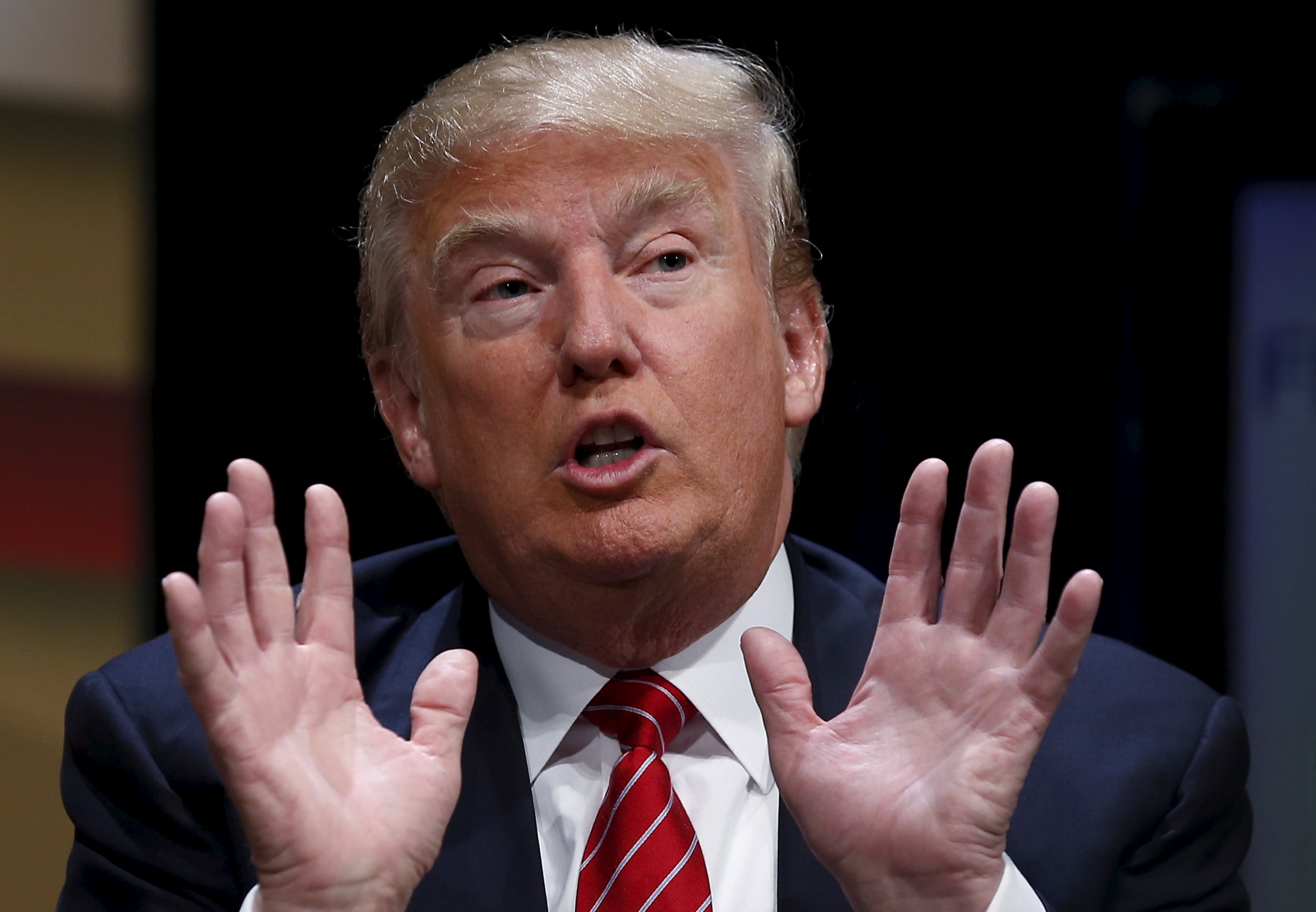 At the Fox News-Facebook GOP debate on Thursday, moderator Megyn Kelly questioned Donald Trump's history of inappropriate comments about women. "You've called women you don't like 'fat pigs,' 'dogs,' 'slobs,' and 'disgusting animals,'" Kelly chided Trump, who quipped in response: "Only Rosie O'Donnell."
That's actually only half-true. Trump has made similarly vile comments about other women, but his vitriol for O'Donnell has always been next-level. The duo's longstanding feud dates back to 2006, when O'Donnell, speaking on The View, questioned Trump's decision not to fire controversial Miss USA Tara Conner over drug abuse, calling him "a snake-oil salesman." O'Donnell also said of Trump: "[He] left the first wife—had an affair. [He] had kids both times, but he's the moral compass for 20-year-olds in America. Donald, sit and spin, my friend."
Trump wasn't pleased. He told People that O'Donnell was "a woman out of control," and that "Rosie's a loser. A real loser. I look forward to taking lots of money from my nice, fat little Rosie."
Trump has also taken his O'Donnell anger to Twitter over the years:
He even got Cher involved:
Not that Rosie is alone. Trump has a track record of making insensitive comments about women's appearances. In his 1997 book Trump: The Art of the Comeback, he wrote candidly (and disturbingly) of 1996 Miss Universe Alicia Machado, according to the Washington Post:
"God, what problems I had with this woman. First, she wins. Second, she gains fifty pounds. Third, I urge the committee not to fire her. Fourth, I go to the gym with her, in a show of support. Final act: She trashes me in The Washington Post — after I stood by her the entire time. What's wrong with this picture? Anyway, the best part about the evening was the knowledge that next year, she would no longer be Miss Universe."
The same Post article calls out another passage from Trump's book, this one a more generalized version of his views on gender politics:
"Women have one of the great acts of all time. The smart ones act very feminine and needy, but inside they are real killers. The person who came up with the expression 'the weaker sex' was either very naive or had to be kidding. I have seen women manipulate men with just a twitch of their eye — or perhaps another body part."
In response to Kelly's questioning of his track record with the ladies on Thursday, Trump explained that the "big problem" in the U.S. is political correctness, and that he was one candidate who spoke his mind. They certainly can't take that away from him.
O'Donnell responded to Trump's comment on Twitter, writing: