'Behind Her Eyes': Why There Won't Be a Season 2 of the Netflix Show
Behind Her Eyes is currently at the top of Netflix's charts around the world—usually a sure sign that a show is getting a Season 2 (with the noted exception of Hillary Swank space drama Away, canceled after one season.) And seeing as the British show ends with the villain seemingly getting away with their multiple crimes, many viewers were looking forward to more episodes that would see David (played by Tom Bateman) find out exactly what is going on.
Those viewers, however, are set to be disappointed. The show has been billed as limited series on Netflix, which means that the six episodes that have been released so far are all the episodes subscribers are getting.
The main reason for this is due to Behind Her Eyes being based on a book, by author Sarah Pinborough. In its six episodes, the Netflix series has burned through all the plot of this novel, including its shocking and controversial body-switch ending.
In fact, that ending is even darker in the book, which ends with (spoilers) Rob in the body of Louise plotting to murder Louise's son so he does not give away his suspicions. Though this could form the back of a Season 2, another season that sees a mother plotting to murder her own child could prove a little too dark even for Netflix.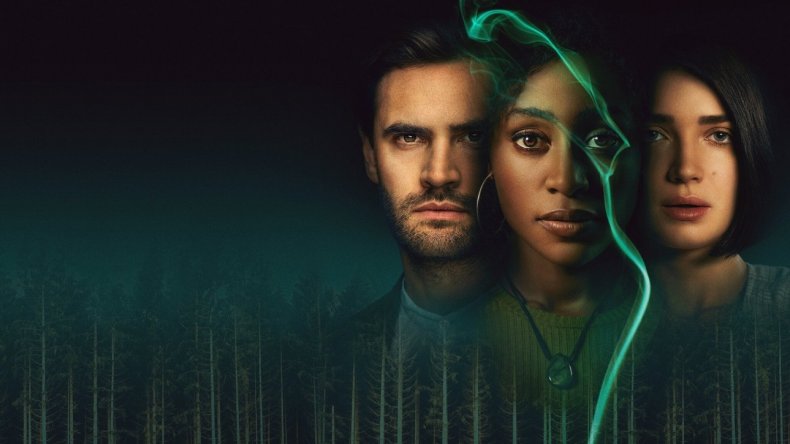 Speaking about why they cut off the book's ending for the Netflix show, director Erik Richter Strand said: "In the book it goes even further. It sort of says, 'Here I am with the man of my dreams, and he's married me and now we are off to our new adventure, but then there's this kid.' Then she looks at him and it's like, 'Well you know what they say, accidents happen to children all the time.' And that's the ending.
"That's a really bleak, hard, gut-punch of an ending that can really get you angry. I think it did for a lot of people. Even though it's clever, it's also really horrifying. We tried in the show to find the right balance of leaving the audience gut-punched but not like, 'Oh my God, what's going to happen?'"
There is, of course, one famous example of a limited series based on a book that did return for a second season that took the story past that of the novel. That show was Big Little Lies, the HBO show starring Nicole Kidman that was such a gigantic hit around the world that it came back for more.
That show, however, is very much the exception rather than the rule. Limited series have become a big part of Netflix's output, with the streamer finding that constant new shows bring in stronger subscriber numbers than letting existing shows run for multiple seasons.
Among the big hits the streamer has had with limited series were Tiger King and The Queen's Gambit, two of the most-watched shows Netflix has ever released. As such, if there is no news about those shows being extended, then Behind Her Eyes is unlikely to get a Season 2.