Behind the NSFW Rise of Instagram King Neave Bozorgi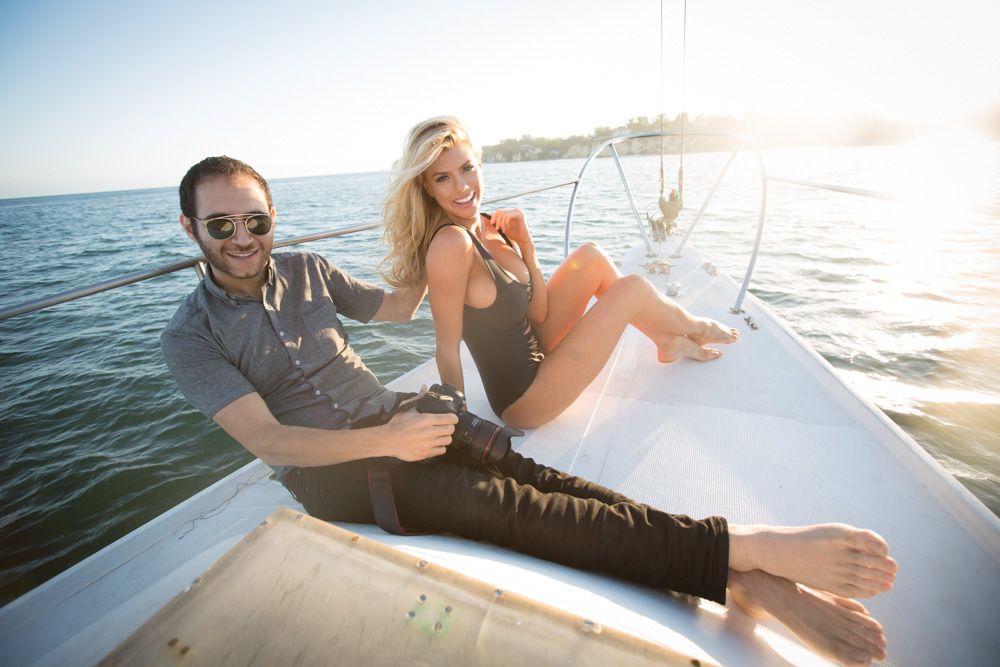 Updated | A German model named Anna glides around her apartment in New York City's Meatpacking District, rapping along to Euro hip-hop and wearing nothing but a white fur coat. In an accent fit for a James Bond villain, she remarks that the coat makes her look like an "ice bear," then drops it to the floor and slides into bed. Many people would do anything to trade places with Neave Bozorgi at this moment, but his gaze is fixed on the snow falling outside.
"Polar bear," he corrects her, without turning.
English is a second language for both of them. Bozorgi, 29, has spent nearly his entire life between Tehran and Los Angeles, and has seen more naked models than he has snow days. After a moment, he returns to the bed and focuses his Leica M6 on Anna. "Oh my God, hold that, hold that, hold that," he says as she grips the charcoal gray bedsheets against her chest, his shutter clicking faster. "This is fucking crazy."
She asks him to take a few shots with her iPhone so she can post to Instagram. It's not an unusual request; the photo-sharing service is how they met and how the self-taught photographer gained his notoriety. With his 172,000 followers, he is taking advantage of the photography-fashion-technology trifecta that Bobby Kim, who publishes Bozorgi's work, says "came together at the right time." Photographers need models to shoot, models need someone to shoot them and Instagram has made it easier than ever to disseminate the results, according to Kim, co-owner of menswear brand The Hundreds. "It's just a perfect marriage of all these things that everyone needed to get famous."
Kim says Bozorgi is at the crest of the new wave of photographers spinning social media celebrity into high-paying gigs. Just three years after picking up a camera, he has shot campaigns for Playboy and Lamborghini. His The Hundreds magazine cover photo featuring Charlotte McKinney, best known for this year's Carl's Jr. Super Bowl commercial (it features her eating a cheeseburger naked) and her recent turn on Dancing With the Stars, came out earlier this month, and celebrities like Kylie Jenner are begging him to shoot them.
Building an Instagram following is nice, says Bozorgi, whose first name rhymes with leave and whose last name rhymes with... nothing. But his thinking is way outside the digital box. He wants his work in galleries and coffee table books. He also wants to develop a TV show based on his life, which he describes as "like Entourage but less glamorous."
That isn't just a sales pitch, he explains over coffee in the West Village the day after Fashion Week, when most of the city's models are nursing hangovers or hustling to catch departing flights. Born in Redondo Beach, California, he moved with his Iranian parents to London when he was 4 and Tehran when he was 6, the opposite migration path most Persians have taken in the past few decades.
As an American in Iran, Bozorgi never stopped feeling like a foreigner. He is an only child, and his family lived in an 800-person village near the capital. He says one class trip involved assault rifle training, and recalls that on the anniversary of the Iranian Revolution, his school would use an American flag as a doormat. When he refused to step on it, the school threatened to expel him.
Days before Bozorgi turned 16, his parents sent him back to California so he would avoid getting drafted into the Iranian army. He lived with his grandmother outside of Los Angeles, and though he was born in California, he had spent a decade speaking Farsi and had to take ESL classes.
After high school, he studied graphic design at the Fashion Institute of Design and Merchandising in downtown Los Angeles. That was when he picked up an old camera and started snapping pictures of his female classmates. He graduated in 2011, and by 2012 he was doing freelance photography full-time.
At first, he says, he'd make $250 for a shoot and stretch the paycheck as far as it would go. He would photograph his models wearing nothing or next-to-nothing and began posting to Instagram with the handle Sir_Neave. It wasn't long before the "artistic nudes," as he calls them, drew attention and helped him rise to what Live FAST Magazine called "L.A.'s photography royalty."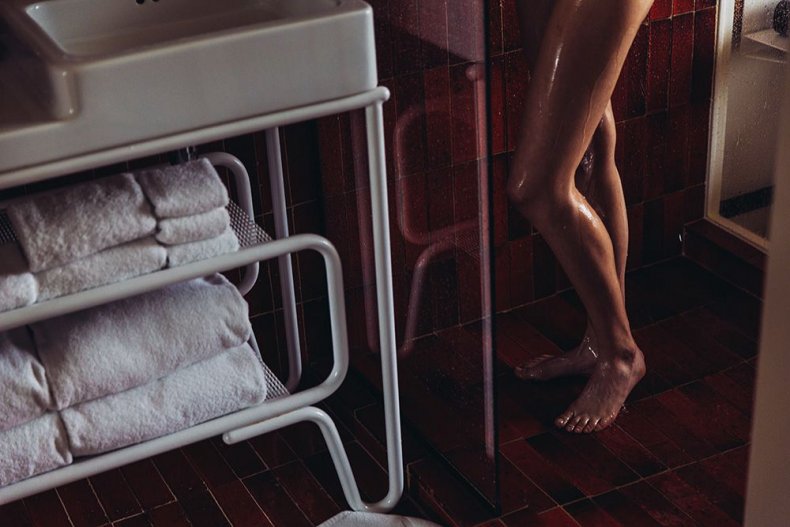 In an industry choking on agents, creative directors, publicists, managers, makeup artists, assistants and stylists, Bozorgi's process is unusually simple. Models message him, and if he's interested, he sends over a Dropbox folder with images from other shoots and asks the model to choose the ones she likes so that he can gauge her style and comfort level. He shoots in hotels or his L.A. duplex, and photographs the women sometimes with vintage cars or "naked in the bed," he says, "as if she's alone."
"With so many people in the industry, they're so on-the-surface. There's not much underneath," says Gabriela Bloomgarden, 20, a model who connected with Bozorgi over Instagram a little more than a year ago. "Neave is just so comfortable. He's easy to joke around with...easy to connect with." They've shot together a handful of times, and when she visits Los Angeles from New York, they do laundry together.
Models such as Bloomgarden "connect with me on a deeper level," Bozorgi says. "They trust me. I trust them. And they've been through some shit, which translates into the photo. I don't know what they're thinking about when we're taking pictures, but it's gotta be something. Or maybe they're just really good at faking it."
He knows his work seems risque to some people. "We look like a bunch of crazies," he concedes. "Like, 'You just went over to his house and took your clothes off?' That doesn't make sense to someone who's, like, doing accounting."
He insists that shooting naked women isn't easy. A slight change in lighting or angle can make a shot too raunchy, and knowing where that line is separates Bozorgi from many photographers. He also must wrestle with Instagram's decency rules (he's no stranger to getting flagged), jealous boyfriends and uptight agents. But shoots are strictly business. "These women are nude in front of me because of my camera and what I do. It's not because I charm them. It's not because I said something funny. It's not because of me."
He describes himself as a lone wolf who isn't into clubbing and doesn't drink. "I feel like a lot of people look at my social media and they think that I'm constantly with these models and I'm just going out and just this whole lifestyle," he says. On the contrary: "It's very hard for people to convince me to leave the house."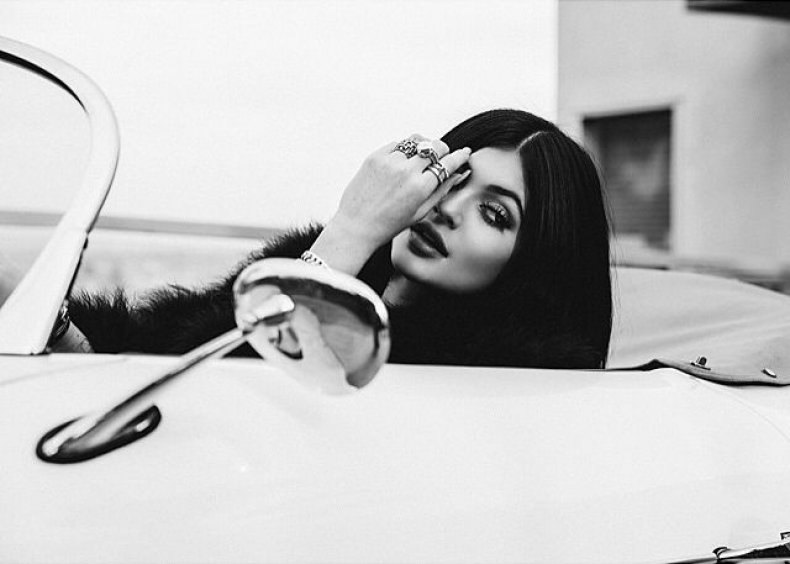 Since it first hit smartphones in 2010, Instagram has changed the game for people trying to break into modeling and photography. "There's this rising tide of amateur model photographers," says Kim. "What guy doesn't want to go around with his camera and shoot half-naked girls?... It's kind of exploded, and there's a few people out there who have really ushered in that movement."
Henrik Purienne (161,000 followers) and Emanuele Ferrari (130,000) are posting similar work online, and models, gallery owners and agents are using Instagram in new ways too. At least one exhibition has featured printed Instagram photos and One Management has a website devoted to its models with the biggest Instagram followings.
Charlotte McKinney, who frequently shoots with Bozorgi, says she used Instagram when she was starting out to gain followers and contact photographers. "For me, it was an outlet to show my work. If my agents weren't going to do it, then I was," she says.
"A lot of photographers find me on Instagram," says Bloomgarden. "It's really, really important just networking with Instagram, getting your face out there."
Though Bozorgi uses Instagram for everything from communicating with models to asking around for a vintage sports car to use on a shoot, the term Instagram photographer makes him cringe. "I want my shots to be worthy of a gallery and something iconic, more than just an image in a square box," he says.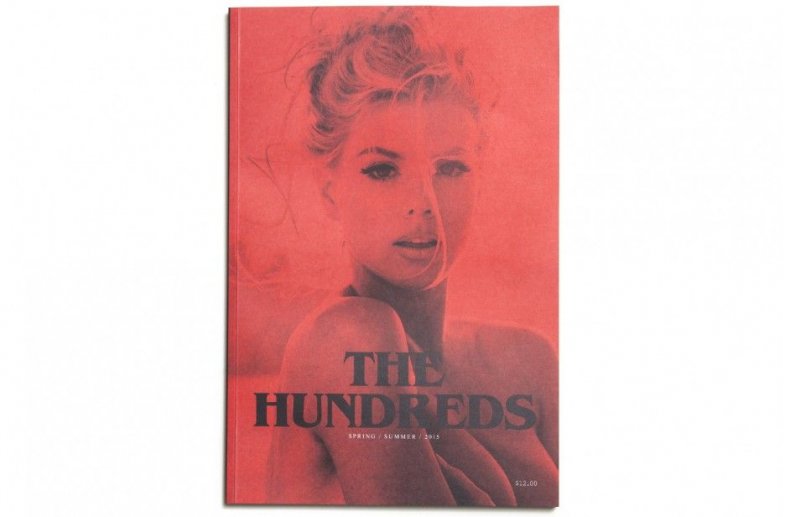 For his first magazine cover shoot, Bozorgi climbed into a dinghy with McKinney and rowed to a yacht he had borrowed—through Instagram, of course. The shoot was for the lifestyle magazine that The Hundreds puts out twice a year.
Late last month, Bozorgi added another famous name to his resume: Kylie Jenner. With 20.9 million Instagram followers, Jenner has one of the biggest followings of any celebrity, and the seven images she posted from Bozorgi's shoot have a combined 6.7 million likes. They connected through a makeup artist they both knew. "They liked my work and Kylie wanted to do something edgy," he says.
"Anyone can pick up a DSLR and contact a few girls off of ModelMayhem.com and shoot them disrobed," says Kim. "That's not that hard to do. I think the real magic comes in how the photographer engages with the subject, and I don't think anyone's ever done it as well as Neave can do it."