Behold, the World's Top Vinyl Records Seller...Urban Outfitters?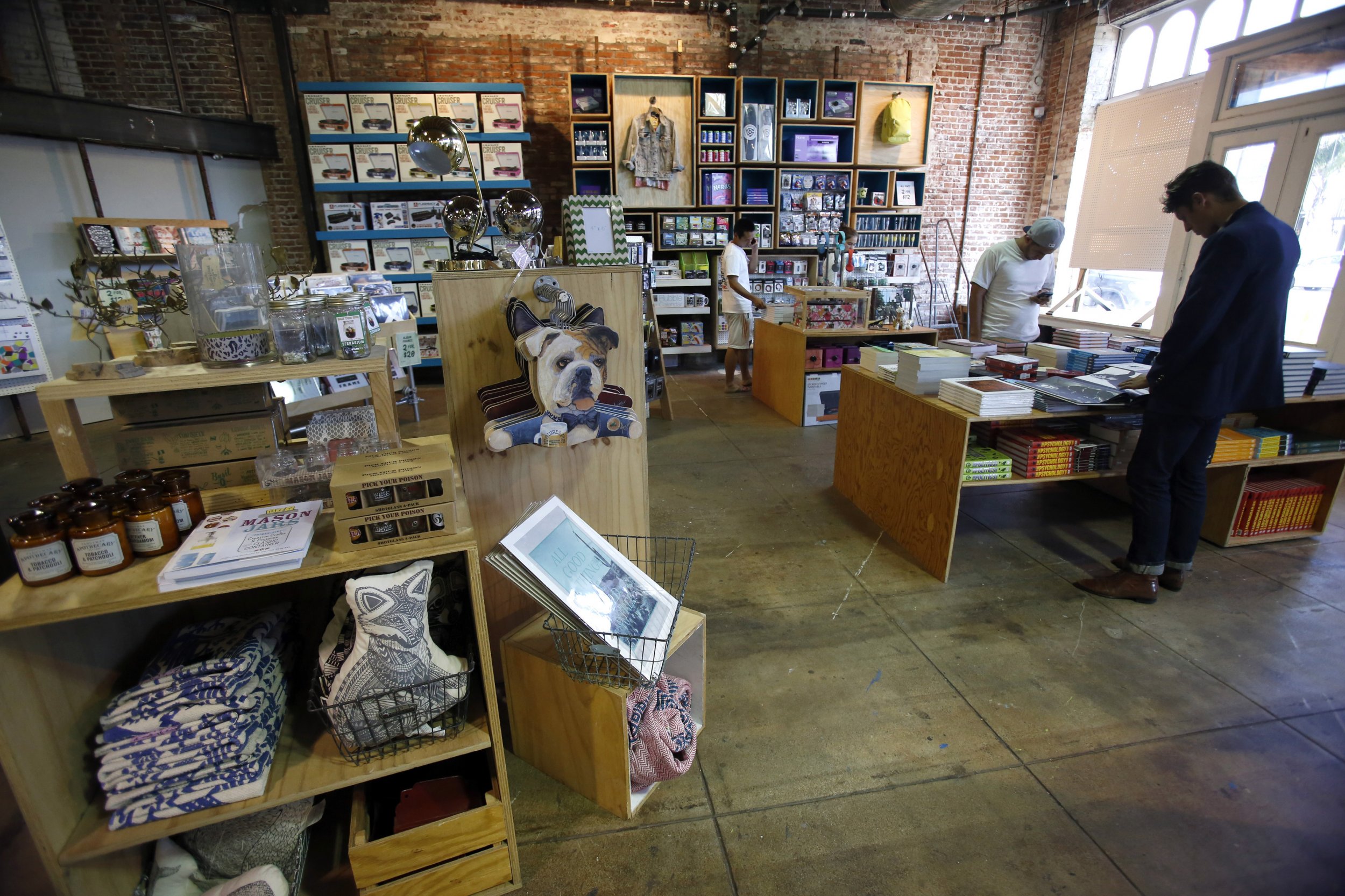 When it's not busy offending the public with blood-spattered sweatshirts, lifestyle retailer Urban Outfitters is making serious moola from milking people's appetite for nostalgia—especially when it comes to vinyl records. The hipster emporium, whose vinyl catalog extends from Sun Ra to the Strokes, leads the world in vinyl record sales, according to a Wednesday Buzzfeed report.
"Music is very, very important to the Urban customer...in fact, we are the world's No. 1 vinyl seller," said Chief Administrative Officer Calvin Hollinger during a meeting with Urban analysts on Wednesday. Urban's business model is peculiar—it boasts inventory from about 100 vinyl vendors but doesn't actually own any of that inventory, an arrangement that seems to be working. While the company has yet to announce how many records it has sold, when you have Whole Foods and Target now attempting to grab some of that sweet vinyl cash by selling records in their own stores, one can only speculate that Urban has hauled in a sizable sum from packaging nostalgia next to The Hangover Cookbook.
While the music industry continues its free fall, vinyl sales have boomed in recent years. A Nielsen SoundScan report revealed that sales from vinyl LPs in 2013 were the highest they've been since 1991, clocking in at 6 million albums. Vinyl sales are at a record high this year, too. Quartz reports that record sales rose over 40 percent, with 4 million vinyl albums sold in just the first six months of 2014. Jack White's second solo record, Lazaretto, currently leads this year's vinyl sales, with 49,100 units sold.
But how has vinyl gained so much traction with youngsters? It eludes even Urban Outfitters, whose CEO expressed concerns back in March about records' explosive popularity in the teen market, as opposed to appealing to a wider, age 18-28, demographic target. Perhaps it's because our culture fetishizes meaningful objects from the past, although music retailer chain stores like F.y.e. have nearly become extinct.
Or maybe kiddos, taking a cue from their older relatives, are buying vinyl because it offers a different kind of listening "experience" that digital music robs the ears of. This is because vinyl forces you to listen closely to songs chronologically, the sound is different, and it is refreshingly uninterrupted by video advertisements.
But critics say Urban has "co-opted" vinyl from the independent music industry, which has historically relied on the medium as a form of do-it-yourself marketing. And when steeply priced vinyl becomes an accoutrement along with a $224 blouse, it sure seems as much.